Checa on 2015, the favourites and life away from the track
Monday, 6 April 2015 13:15 GMT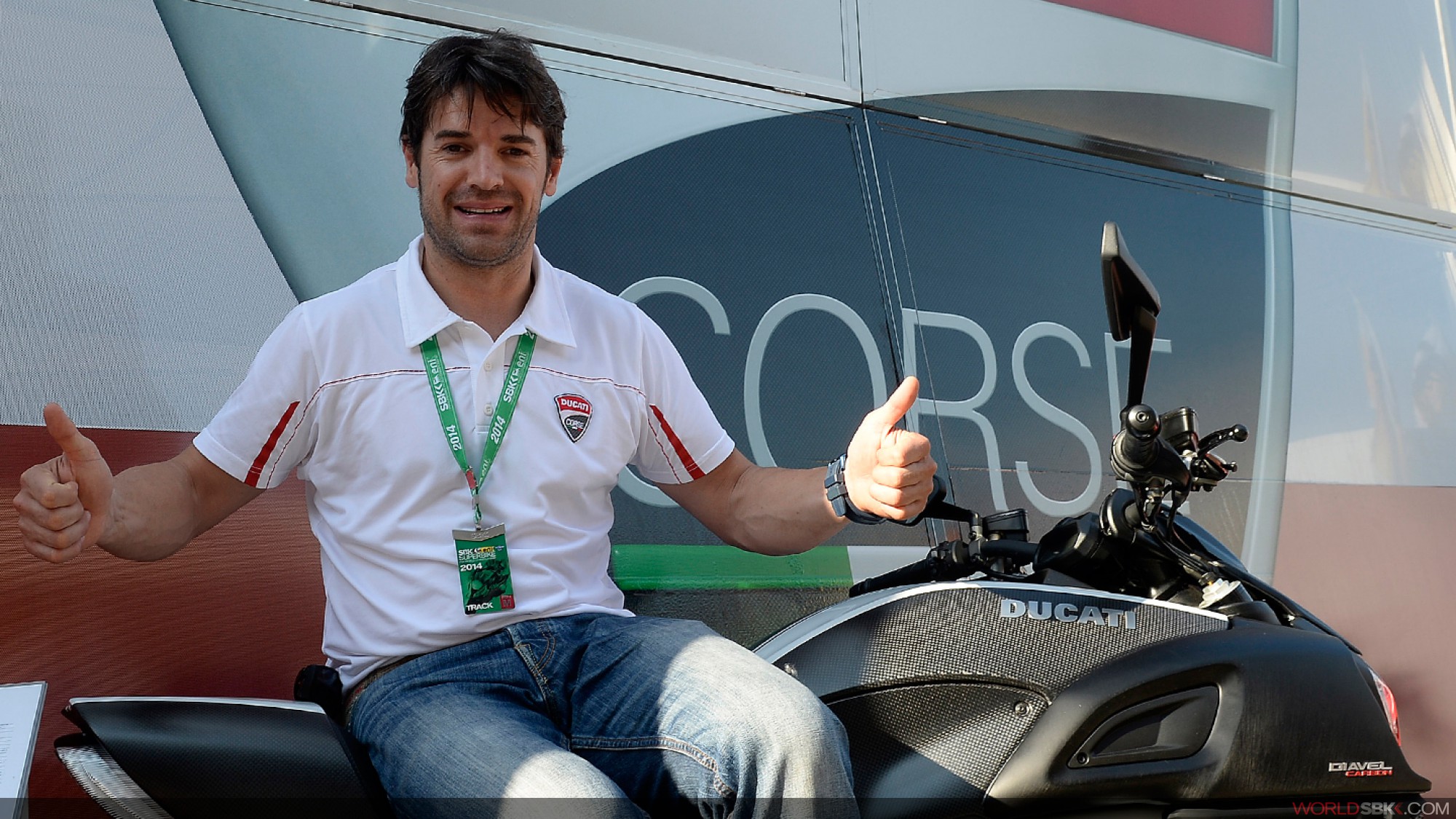 2011 WorldSBK Champion shares feelings ahead of Aragon.
The eni FIM Superbike World Championship is now into its second season without Carlos Checa, after the world title winner of 2011 hung up the helmet at the end of 2013. Ahead of this weekend's encounter at MotorLand Aragon, the Spaniard shares his thoughts with WorldSBK.com.
Checa on: Jonathan Rea
He is one of the best riders on the grid and is finally demonstrating that to the full, now that he has a fully competitive bike at his disposal. The Honda obviously had its limitations and he spent a lot of time on it, but now he has a very good bike with the Kawasaki. He has started the season really strongly.
Checa on: Aprilia, Kawasaki and the challengers
It's surprised me a bit that the Aprilia is as strong as it is. I thought the new regulations might put them on the back foot a bit. I still don't know whether the main rival to Rea will be Haslam or Sykes, but if Sykes can get to grips with the bike changes he should still be able to mix it with them. I also think the Suzuki can be there, although the Honda and Guintoli are a bit far off at the moment.
Checa on: Ducati
What a shame that Davide Giugliano hurt himself in testing. Chaz Davies enjoyed a great start to the season in Australia but then had two crashes in Thailand. However, I think the championship is between the riders I mentioned above.
Checa on: whether things will change on the return to Europe
It would be good to see it shaken up, but I can't see that happening just yet because Kawasaki is a manufacturer that has already won the World Championship previously. Furthermore, Rea has so much talent, is really hungry for success and has a bike at his disposal with which he can really attack. At the moment, I reckon his rivals are a step behind, both in terms of machinery and from a riding point of view.
Checa on: following in the footsteps of Bayliss and making a return at 45?
I'll tell you in three years' time [laughs]! No, no…I made it very clear when I retired that I was retiring for good. I retired wanting to retire, very conscious of the decision I was making and knowing that I wouldn't return to competition. I maintain this thought. I am still enjoying the championship, but from a very different viewpoint! I think Bayliss was also keen to make some sort of comeback and in Australia he found himself with the opportunity. Personally, I wouldn't have done it. But if you feel like doing something and you have the chance, it's difficult to say no.
Checa on: life away from the race track
People always seem to think I am climbing a mountain or throwing myself out of a plane with a parachute, but that's a bit exaggerated. Man! I'm not going to keep posting photos of myself reading in the garden or walking the dog! I think that would be a slightly over the top!
Carlos Checa will be at MotorLand Aragon as the season continues this weekend.