Barrier joins Yamaha in Superstock 1000
Thursday, 9 April 2015 16:54 GMT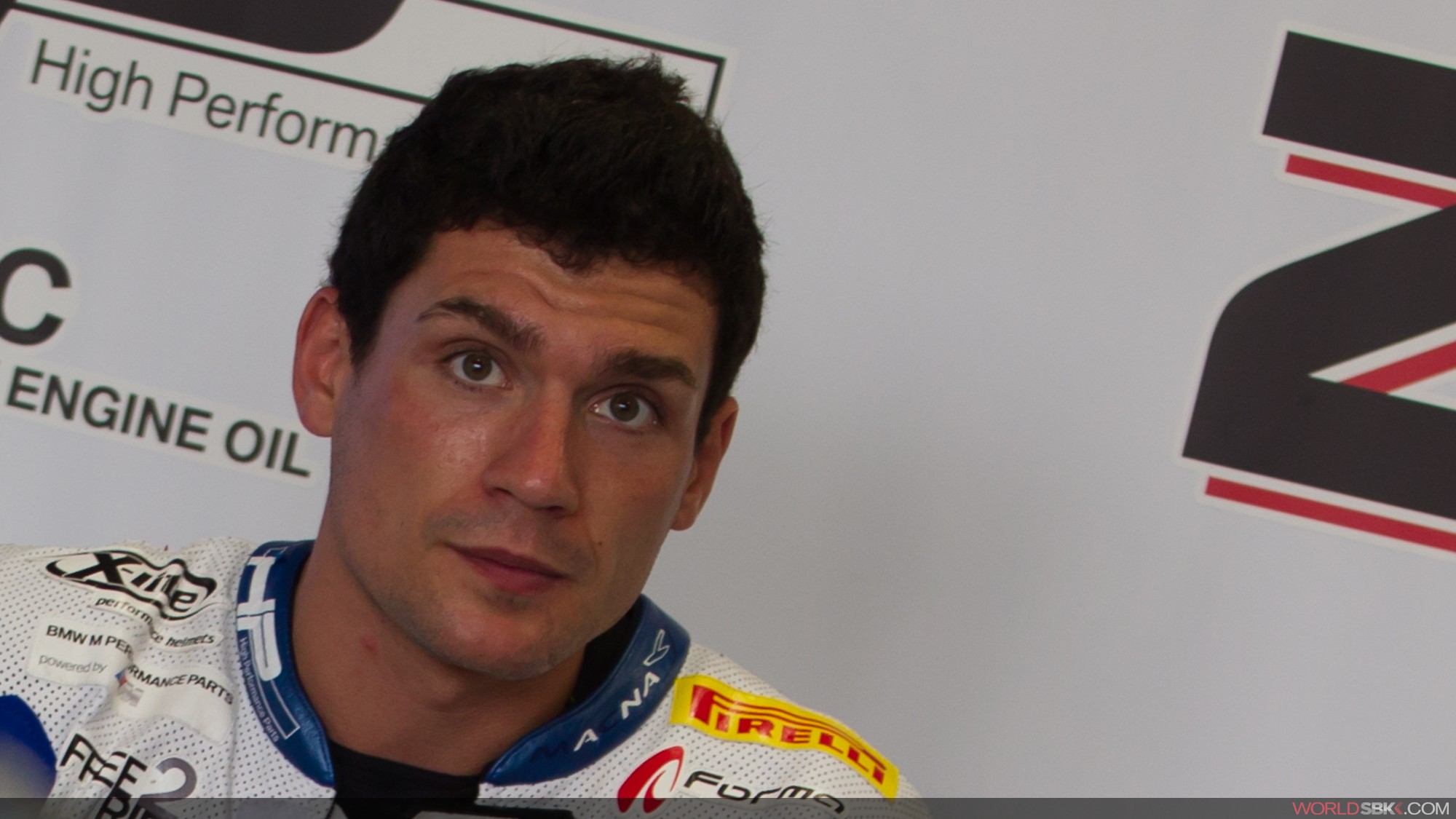 No longer with BMW in World Superbike class, Frenchman returns to Superstock 1000.
Just two days after it was announced by BMW that Sylvain Barrier had been replaced for the rest of the World Superbike season by Ayrton Badovini, Yamaha has revealed that the Frenchman has joined its assault in Superstock 1000. The new partnership begins with immediate effect, starting in Aragon this weekend.
'Yamaha is proud to announce that two-time Superstock 1000 Champion Sylvain Barrier has been added to Yamaha's competitive line-up for the FIM Superstock 1000 Cup, starting this weekend with the opening round at MotorLand Aragón,' reads a communiqué, issued by Yamaha from the Spanish track on Thursday evening.
'Barrier will join Michele Magnoni as a full-time rider for the G.M Racing team and is sure to play a key role in further developing the all-new YZF-R1M as Yamaha hunts for glory in the STK1000 series. Though the Frenchman hasn't tested the YZF-R1M before, his high-level of experience in the Superbike and STK1000 class still makes him a force to be reckoned with.'
This boosts an already strong field to a total of 35 riders, with Barrier having won the 2013 round of Superstock 1000 at MotorLand.
"I am really happy to be riding with Yamaha," says 26-year-old Barrier. "It's a new project for me and it gives me a different kind of energy because I come from Superbike and now I get to try the new YZF-R1M and join a new family. I look forward to getting on the bike. I rode the old YZF-R1 in 2009 for just one year, but I haven't tried the new one yet, it will be the first time this weekend. I really want to try the new YZF-R1M and I am really excited.
"When I heard I had the opportunity to work together with Yamaha and ride the Italian and Superstock Championship I immediately responded, 'Yes, I want to'. Now we just need to get on the bike, ride and learn. I won the Superstock race in Aragon in 2013. It was the first race of the year. I like the circuit, it has a nice layout and normally the weather is good there, so it's quite an enjoyable track."
Barrier is one of only two riders to have clinched back-to-back Superstock 1000 titles, having achieved the feat in 2012 and 2013. The only other rider to have done so is Britain's James Ellison, who clinched the crowns of 2000 and 2001.