Win number 6 for Van Der Mark under floodlights
Sunday, 2 November 2014 17:51 GMT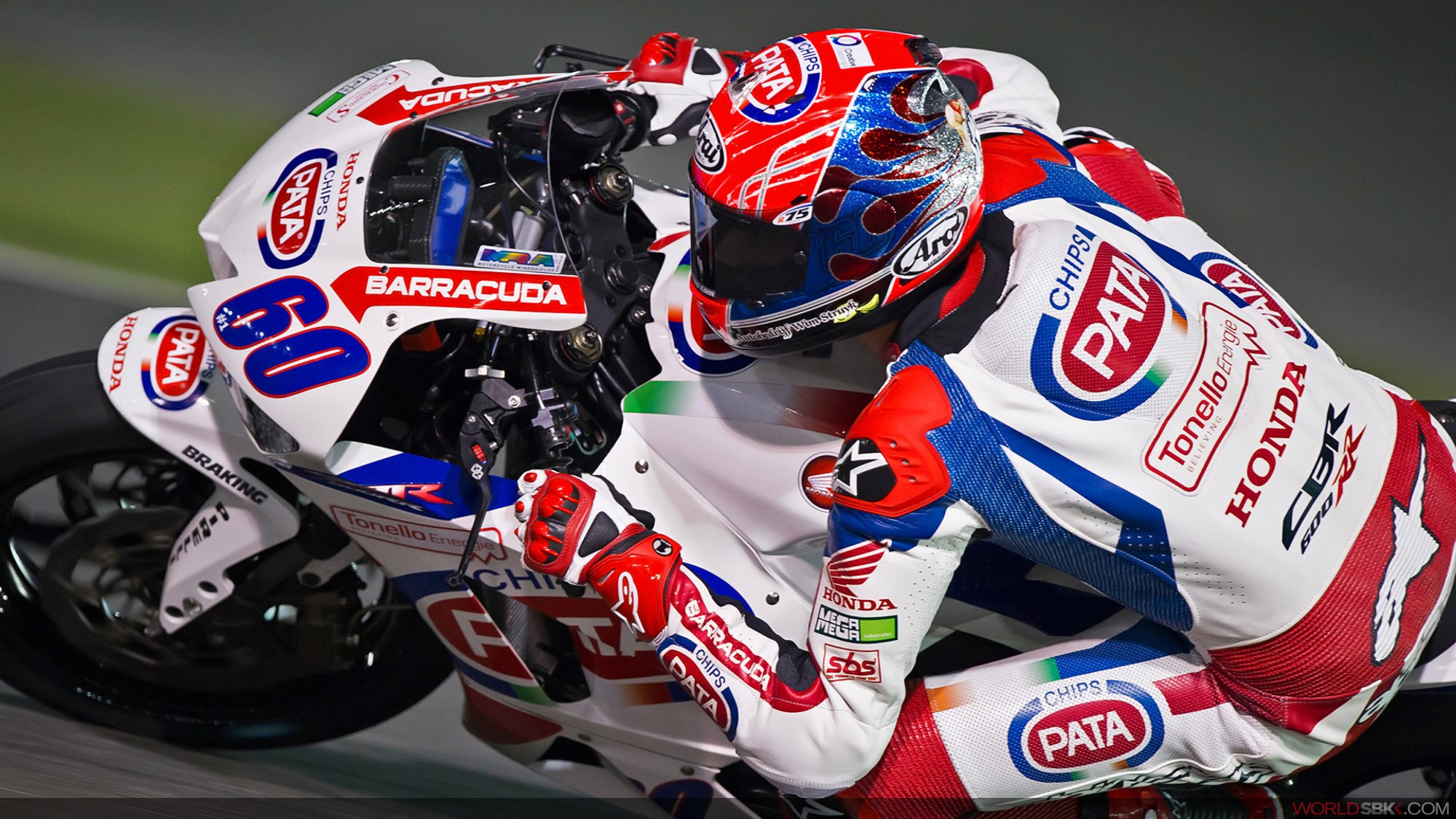 Champions ride by the Dutchman ahead of two first time podium finishers

The final race of the World Supersport season was a close encounter and eventually won after 15 exciting laps by Michael van Der Mark (Pata Honda World Supersport Team).

Ratthapark Wilairot (Core PTR Honda) produced a spirited ride to 2nd, his first ever WSS podium and was joined on the podium by the Pole Position man Jules Cluzel (MV Agusta Reparto Corse).

At the front it was new WSS champion Michael van der Mark who controlled things notching up his 6th win of the year ahead of an impressive Wilairot, the Thai rider having the best ride of his season under the floodlights.

The final podium place was decided on the final lap after a fast and furious three rider scrap eventually went the way of Cluzel, the Frenchman clearly frustrated at the speed of his rivals.

Lucas Mahias and his DMC-Panavto Yamaha team mate Kev Coghlan were 4th and 5th with Roberto Rolfo (Go Eleven Kawasaki) completing the top 6 after showing some incredible pace in the closing laps.

Mason Law, the young English rider making his second outing on the Intermoto Kawasaki Ponyexpres was in the points again in 15th, backing up his debut point scoring ride in France.

Nasser Al Malki was a late addition to the entry list, joining the CIA Insurance Honda a mere to hours before FP1 on Friday. The Qatari rode to a solid 16th finish at the flag to the delight of the local fans and his team.

Jack Kennedy's season came to an end on lap 4 as his CIA Insurance Honda expired along the main straight, a frustrating end to the Irishman's year.