Sofuoglu at the front of the WSS field at Donington
Friday, 23 May 2014 14:37 GMT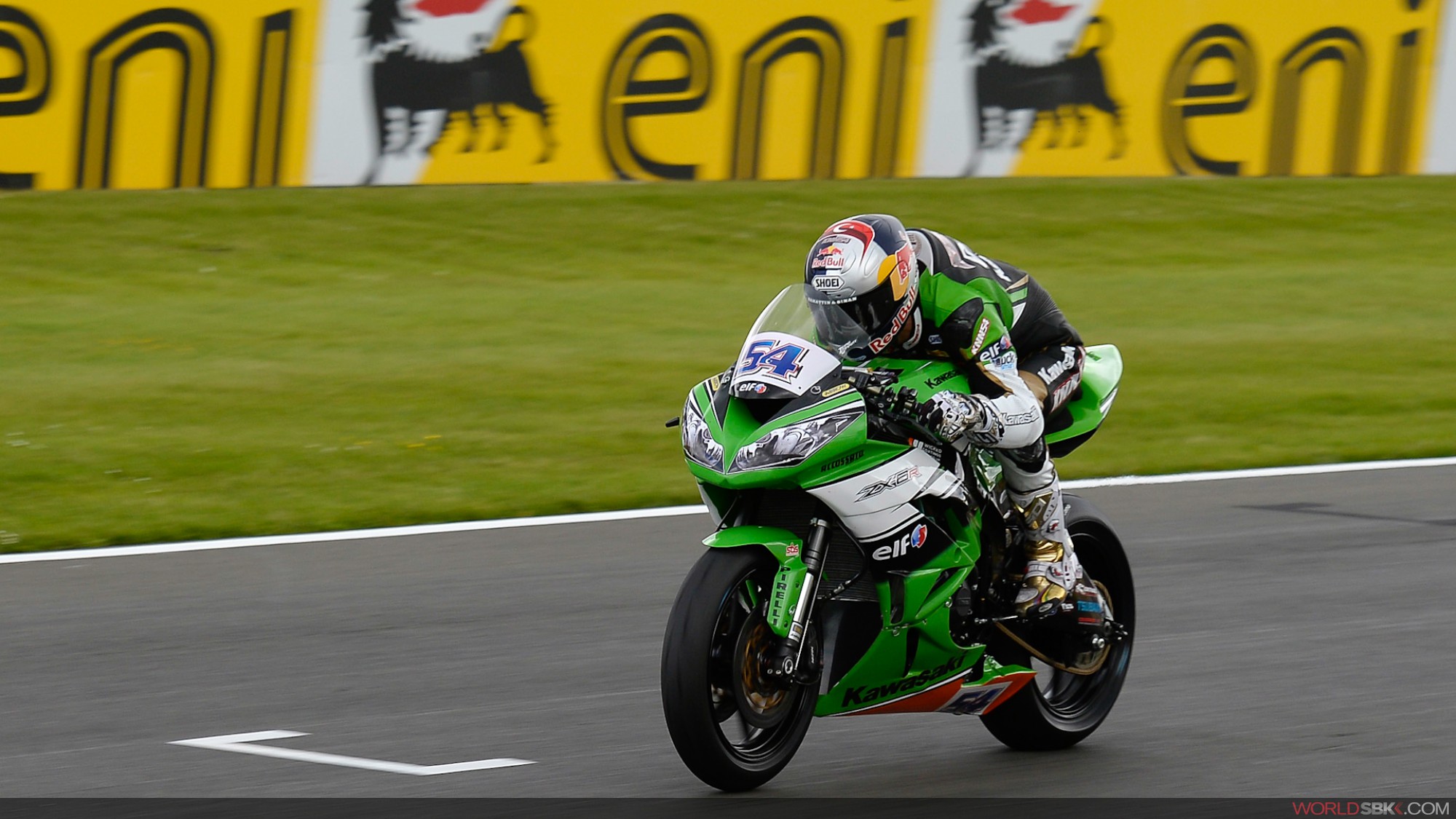 A second covers top 11 in WSS after two exciting sessions.

Former World Supersport champion Kenan Sofuoglu (Mahi Team India Kawasaki) narrowly took the number one position in the combined standings after two close and exciting Supersport sessions at Donington Park today.

With almost everyone in the field improving this afternoon the top eleven riders were covered by a second, giving us the prospect of yet another thrilling encounter on Sunday.

Upon completion of today's on-track encounters it was Sofuoglu who goes into tomorrow's next free practice session at the top of the standings after displacing current points leader Michael van der Mark (Pata Honda World Supersport) and Britain's Kev Coghlan (DMC-Panavto Yamaha) in the closing minutes.

4th overall went to Florian Marino (Kawasaki Intermoto Ponyexpres), with Imola winner Lorenzo Zanetti (Pata Honda World Supersport Team) and PJ Jacobsen (Kawasaki Intermoto Ponyexpres) completing the top six.
Jack Kennedy (CIA Insurance Honda) survived a high speed grass tracking moment to finish 7th.

British wildcard rider Sam Hornsey (Anvil Hire TAG Triumph) was 17th while World Supersport regular Fraser Rogers continued to struggle with the Complus SMS Honda as he ended the day 22nd overall.
Christian Gamarino (Go Eleven Kawasaki) tumbled this morning and didn't take part this afternoon. The Italian should be back on track tomorrow.