Smiths Triumph To Race at Phillip Island in WSS
Tuesday, 28 January 2014 11:56 GMT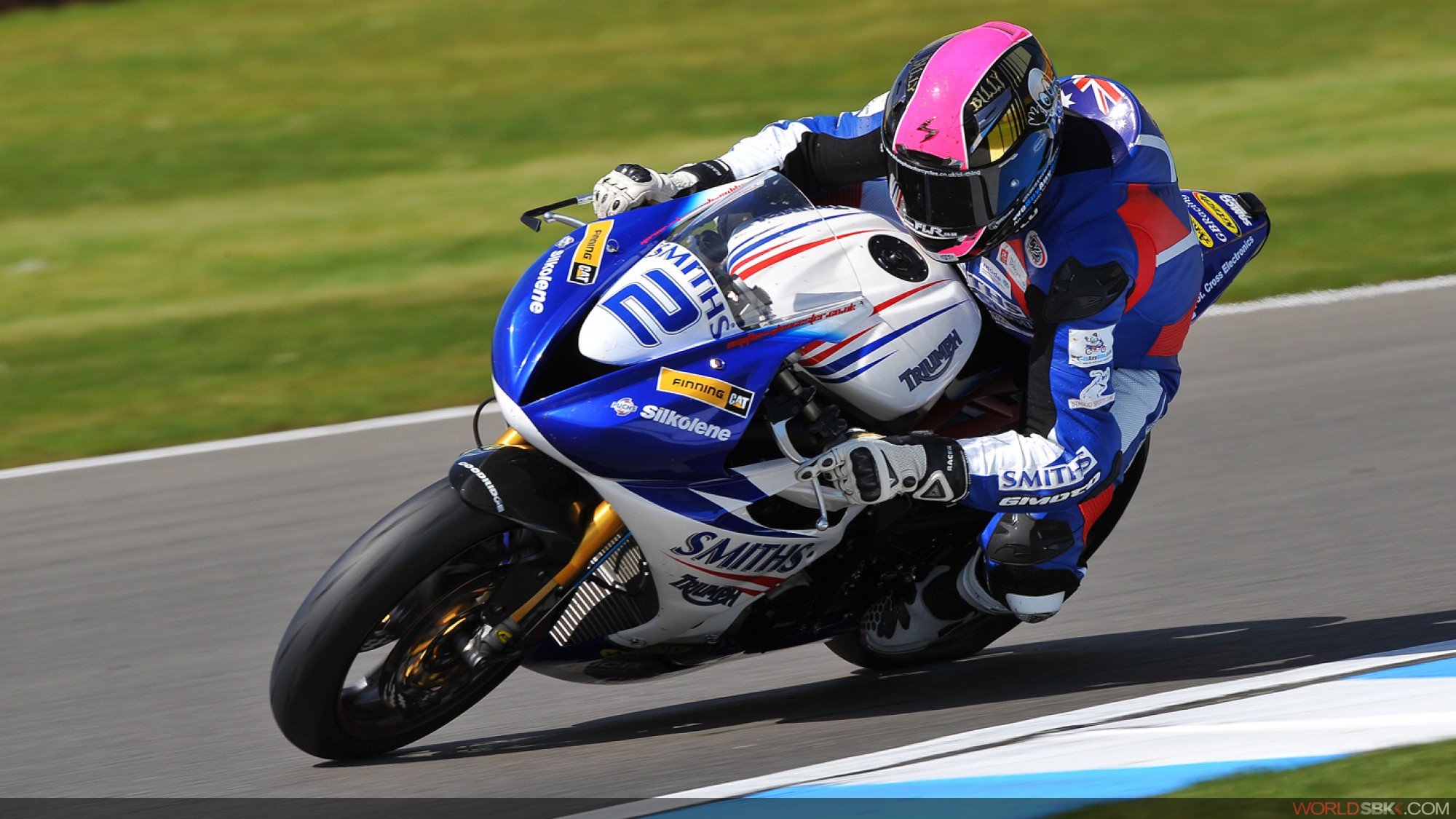 The Gloucester-based team to make an early one-off appearance on the Australian track

The Smiths Triumph Racing Team will kick off their 2014 season by contesting the opening round of the Supersport World Championship which takes place at Phillip Island in Australia next month.
The Gloucester-based team will be running both Billy McConnell and Graeme Gowland on factory-supported Triumph Daytona 675Rs at the Victoria racetrack which takes place over the weekend of February 21/23 and is part of their preparation to win back the Motorpoint British Supersport Championship they relinquished last year.
Smiths Triumph Racing Team has previously used Supersport World Championship wild card outings to gain an advantage in BSS, contesting world rounds at both Donington Park and Silverstone. In 2012, Richards claimed fifth at the flag whilst McConnell took a superb ninth in that race and the third member of the team, Luke Mossey, also scored a point in 15th place to make it a great day for the Smiths Triumph Racing Team.
At the same Donington Park race in 2013, Richards claimed an amazing third slot on the grid and came home ninth in the race.
Billy McConnell: "We've been thinking about doing the Phillip Island race for a while and now it's all come together really quickly. I'm pumped to be racing at home but it'll be tough without the traction control. I've ridden in WSS on the Triumph so I know what to expect so I'll just have to hang it out a bit when the tyre goes and hope for the best. I'm deadly serious about winning the British Championship this year and this is an ideal way to start our preparations."

Graeme Gowland: "This is a brilliant opportunity to get an early race under our belts and for me to familiarise myself with the Triumph 675R and the Smiths Racing Team. It will also give us a head start on our rivals so that means we will hopefully have an advantage come Brands Hatch. We have a test at Phillip Island the week before which will help and I've raced there before too. I love the track and whilst it will be tough, I'm really looking forward to it and hope we can score some good points."