Michel Fabrizio to test physical condition at Imola
Thursday, 27 March 2014 14:31 GMT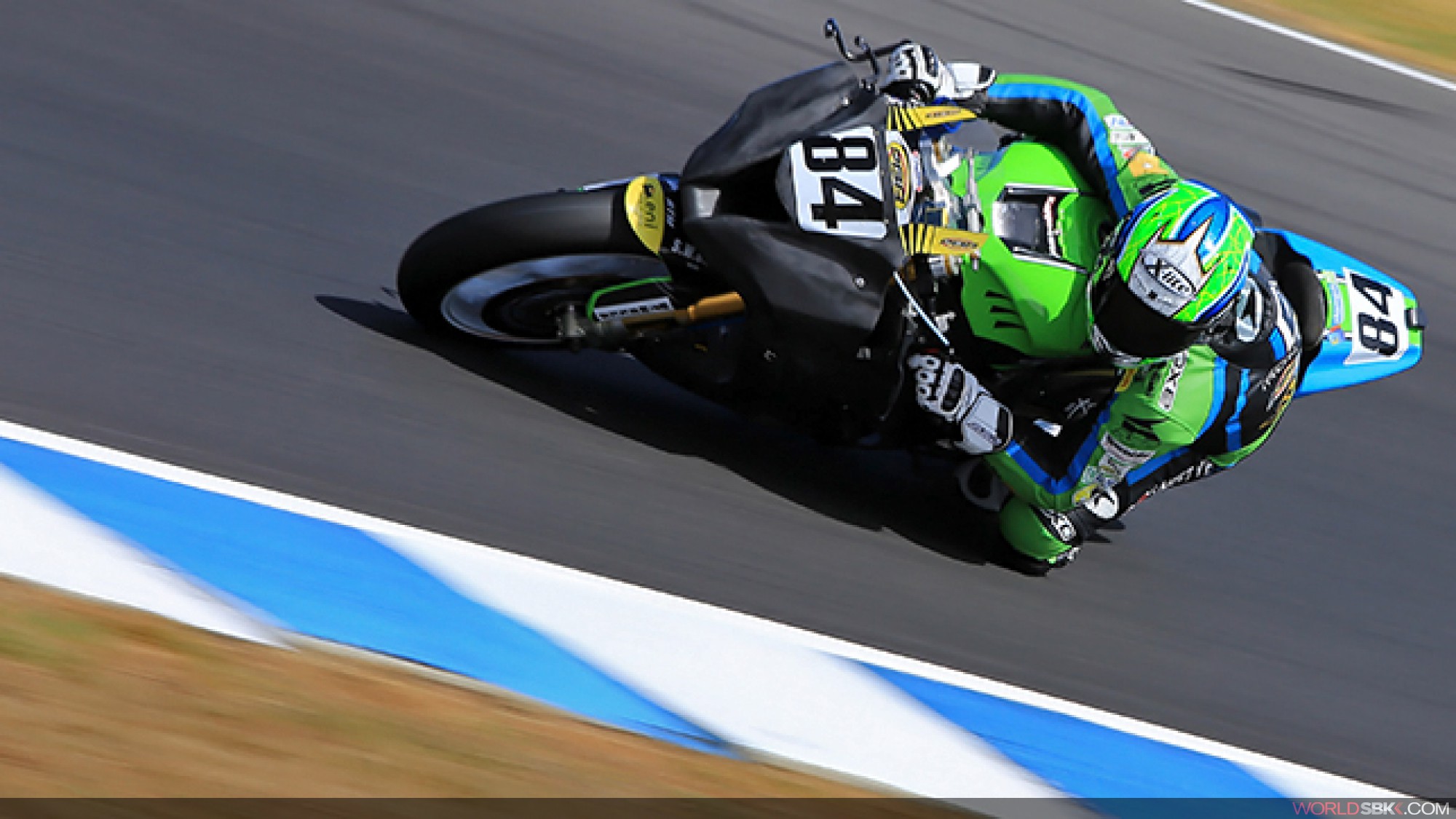 The Italian rider trying to recover in time for the second round.
Michel Fabrizio (Iron Brain Grillini Kawasaki Team) is still recuperating from the injury sustained during the official test at Phillip Island. The multiple WSBK race winner crashed heavily on the Australian asphalt during the second day and even though he got away with no fractured bones, his physical condition at the moment are still far from being perfect: "It's been one and a half months without cycling, running and going to the gym" said Michel Fabrizio "because I still have significant bruising in the groin area and coccyx. I will have a chance to test my conditions tomorrow and on Saturday, as we are going to take part in the CIV (Italian Championship) two day test at Imola."

Fabrizio reckons the two days on the Italian track will be crucial to work on the bike and be ready for the second round: "It's a shame that we won't be at Jerez as I would have loved to test our level with our rivals, but we will make the most of the time available at Imola. Because of my injury we had almost no track time and so we need to catch up and get ready for Aragon."

"Aragon is a demanding track" he added "but Imola is even more demanding so if we pass the test I will be 100% sure I can attend the second round."