Laverty and Lowes rise to the challenge on day-two at Phillip Island
Wednesday, 19 February 2014 04:51 GMT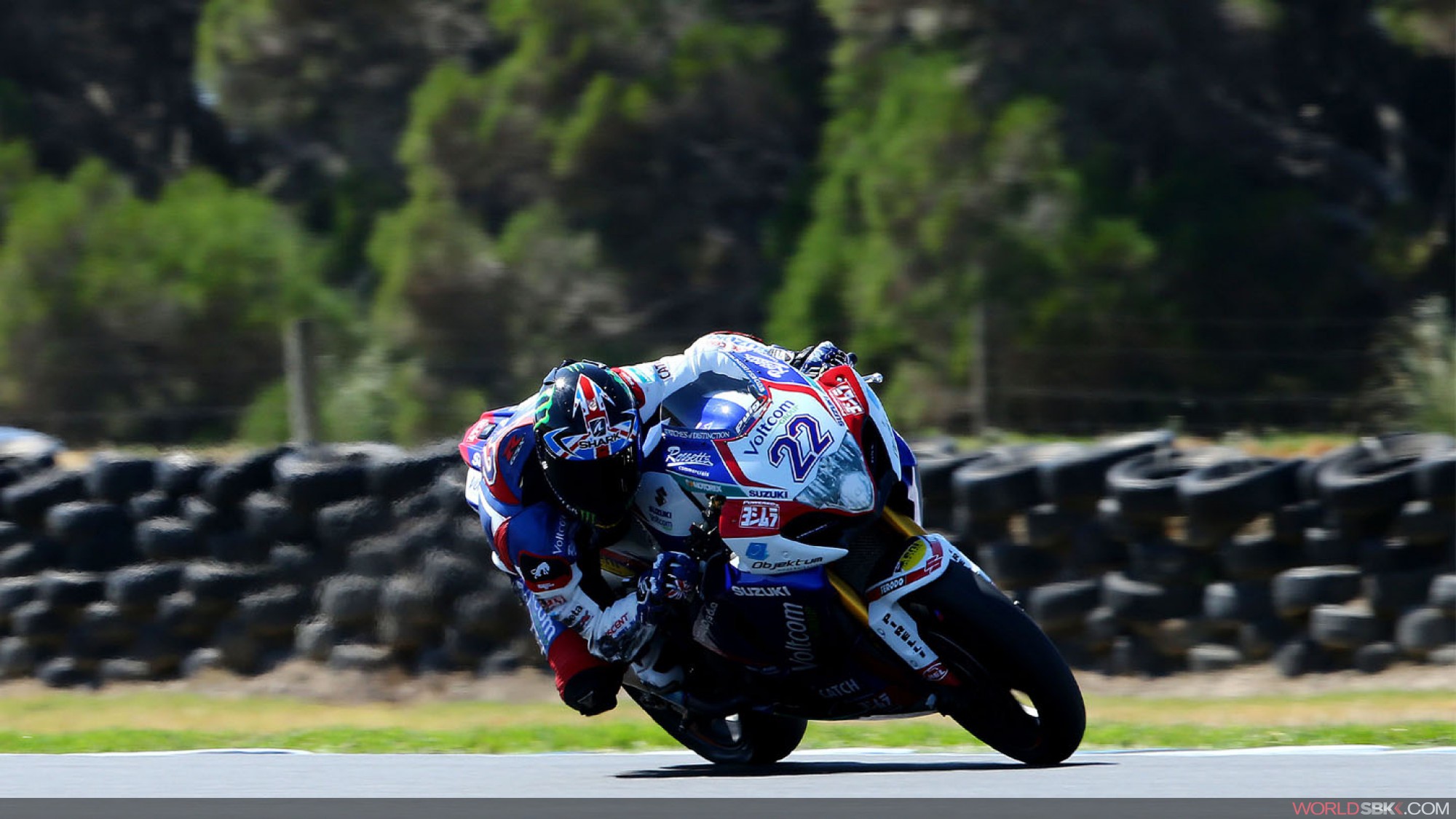 Both riders on the pace ahead of season opener.

Voltcom Crescent Suzuki concluded the two-day eni FIM Superbike World Championship official test at Phillip Island with both riders in the top three overall after Alex Lowes claimed second place in the final day's timings.
Lowes looked determined from the outset of yesterday morning's first session and continued to improve steadily on Monday's performance, setting a time of 1'30.5 to match his team-mate's best from the previous day. Laverty's consistently strong form continued throughout the two-day test. The only rider to break the 1'31 barrier in the final afternoon session, the Irishman's top times fluctuated by less than five-tenths-of-a-second across each of the four sessions.
Despite the rising 28°C temperatures creating slippery conditions on track, Laverty continued to dominate in the closing stages. Setting three 1'30.8 lap times in the last 15 minutes of action to claim the top-spot in the final session, his fastest time from Monday morning was still strong enough to retain second overall in the combined standings on his Yoshimura-powered GSX-R.
Voltcom Crescent Suzuki used the final pre-season test to concentrate on a number of key refinements ahead of the first weekend of competition at the Australian track. Working to develop a balance between rear grip and tyre life - both so important at Phillip Island – the team also looked to improve the Suzuki GSX-R's natural turning, necessary for the circuit's numerous fast corners. Refinement of the electronic control strategies to improve power delivery further assisted with rear grip, while Öhlins continued their assistance to the team by trialling new front fork components. The day's final session provided the opportunity for the squad to run the first of its sealed race engines for the season, allowing them to bed in ahead of Friday morning's first timed qualifying session.
Voltcom Crescent Suzuki will now debrief and prepare for the opening round of the eni FIM Superbike World Championship on 23rd of February, with both Lowes and Laverty coming to form in readiness for this year's inaugural races.

Eugene Laverty: "Good day yesterday, good test in all. We've been trying a lot of things and probably the biggest step we made was right at the end. In the last fifteen minutes we made a big improvement with the rear settings so I'm really happy to finish the test on a high and to make good lap-times in the high temperatures. We have some detailed stuff to try over the race weekend but in general I'm very happy to be riding the Suzuki and we'll keep pushing hard to improve further."
Alex Lowes: "The test has been good. I'm happy to be in the top-three overall over the two-days. I've worked really hard, I was consistent this afternoon, we had a few issues but it would be impossible not to be happy really. I don't think many people expected me to be this close already and with a couple of days to reflect we should be in a stronger position for the weekend. I'm loving riding the GSX-R, it's a bike you can really push and it seems to be a bit like me – the harder it's worked the better it goes! Thanks to everyone on the team, we have a great atmosphere and I'm enjoying myself."