Great win for Mercado and Barni Racing at Aragon
Friday, 18 April 2014 08:19 GMT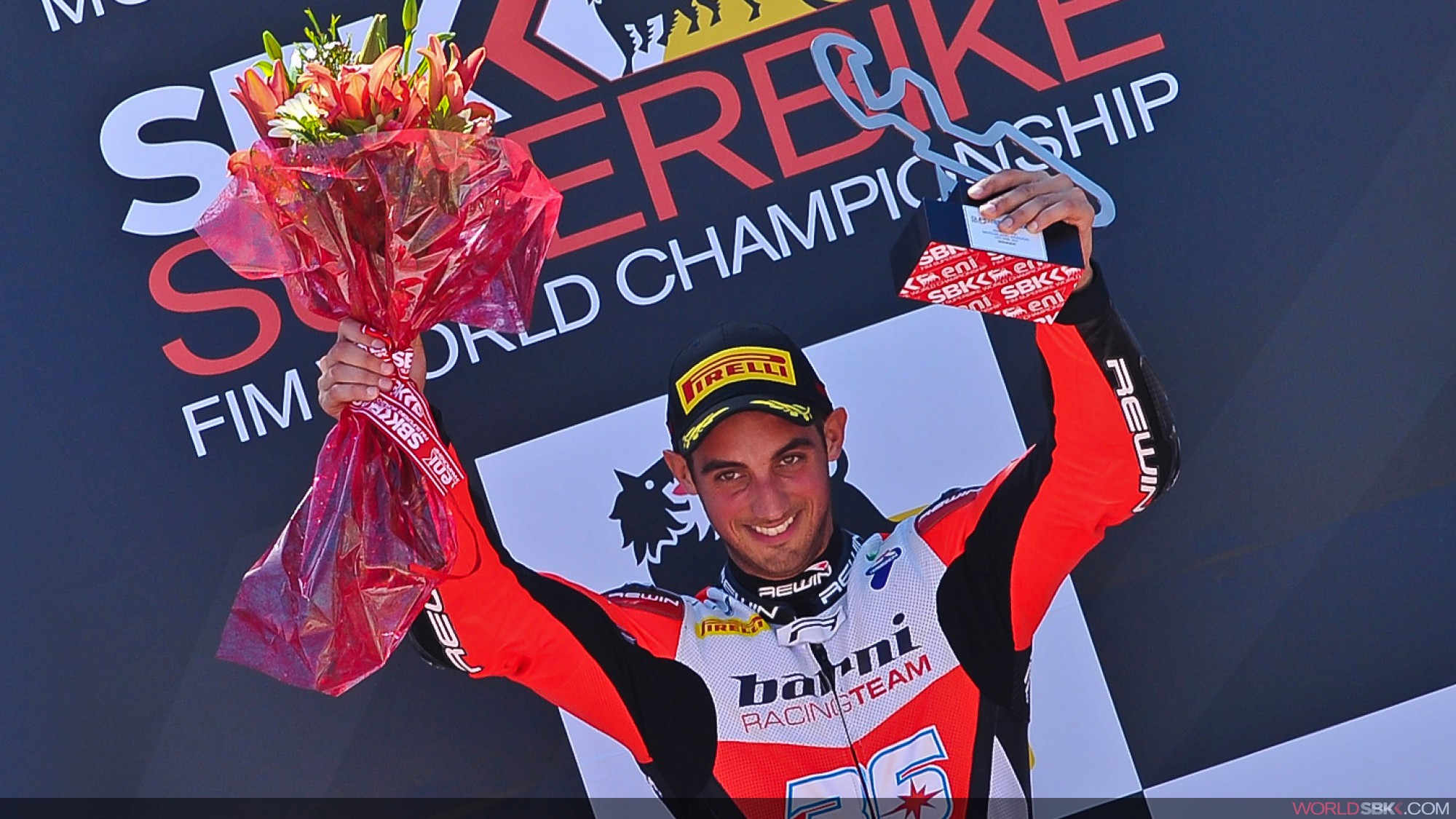 Other rider Ondrej Jezek had an unlucky raceday.
Leandro "Tati" Mercado (Barni Racing Team Ducati) put up a dominant performance in the first round of the FIM Superstock 1000 Cup by taking both pole position and win at MotorLand Aragon, as well as recording the fastest lap of the race. The Argentinean started off well and never looked back, crossing the line more than five seconds ahead of second place Lorenzo Savadori (Team Pedercini Kawasaki).

Mercado's teammate Ondrej Jezek, on the other hand, was forced to an early retirement after experiencing a rear tyre problem from the start of the race. The Czech, who qualified second and was running at the front during the entire weekend, will try to make up for the DNF in a fortnight's time at Assen TT Circuit, the track hosting the second round of the FIM Superstock 1000 Cup on April 27th.

Leandro Mercado: "It was a fantastic weekend, first came the pole position and then the race win. I'm so happy to have won my first race with Ducati and I'd like to thank the team because they did an outstanding job. Despite the track conditions were not perfect, we were able to keep a fast pace for the whole race."

Ondrej Jezek: "On Sunday everything that could go wrong did go wrong. On the grid the chin strap of my helmet broke and after few laps I had to return to the pits due to a tyre problem. When I hit the track again, my lap-times were good, but I was pushing too much and ended up crashing. I was able to finish the race anyway, but I'm really disappointed because I was fast throughout the weekend and I feel I could have scored a good result. I would like to thank the team and congratulate Leandro for the win."