FIM & Dorna visit Erik Buell Racing
Wednesday, 12 February 2014 08:05 GMT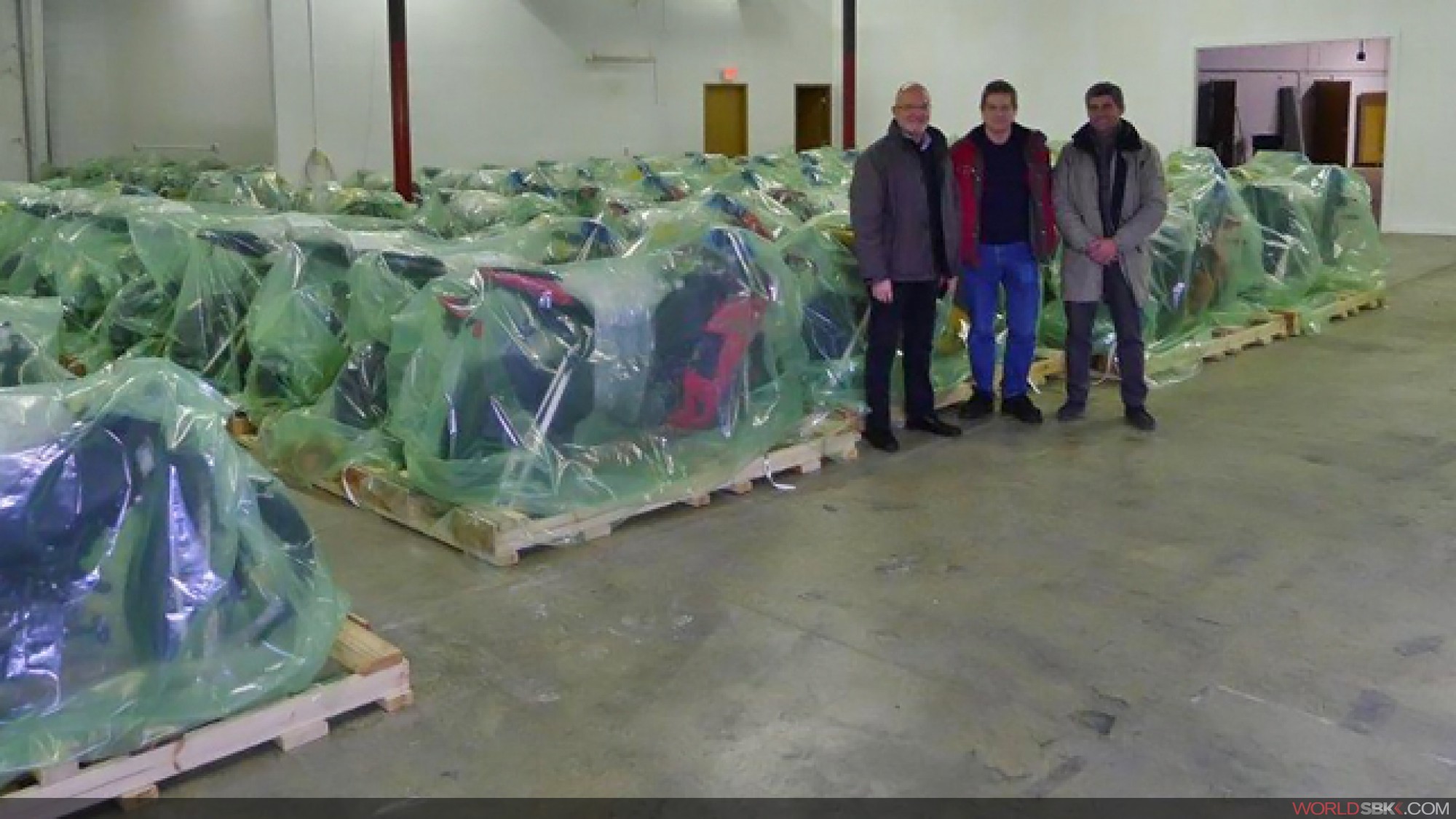 The American brand met the requirements to compete in WSBK
In the last days of January, FIM and Dorna WSBK representatives paid a visit to the EBR Motorcycles plant, located in East Troy, Wisconsin (US). The purpose of the visit was to verify the status of bikes production facing the minimum required units to obtain the homologation for competing in the upcoming WSBK Championship season.

Charles Hennekam, FIM Technical Coordinator and Motorcycle Homologation Officer together with Gregorio Lavilla, Dorna WSBK Sporting Director met Erik Buell, who founded EBR Motorcycles in 1983. During their visit, Erik Buell lead the visitors around the factory of the iconic American brand, visited the different departments and the assembly line. They also met with the responsible people of the factory to confirm that the number of produced bikes had been met as planned. Eric Buell himself also confirmed that the work in preparation by the racing team was going ahead smoothly.

Looking back over the recent history of the brand, as well as at the difficulties that the EBR motorcycle has had on its way showcasing some unique engineering technology. It has been a great achievement for EBR Motorcycles to first enter to race in the AMA Superbike series, followed now by another important step, the challenge for EBR to make the switch to the Superbike World Championship in 2014 under the banner: Team Hero EBR.

Fans around the world are now looking forward to having this important Manufacturer and their American riders to qualify and position themselves on the starting grid for the season opener in Phillip Island, Australia, which is now around the corner, scheduled for 21-23 February.

The team will make their official 2014 circuit debut in the official tests on 17th and 18th February, also at Phillip Island, where their livery will be revealed for the very first time.