Elias: "Jerez is my favourite track"
Wednesday, 3 September 2014 13:50 GMT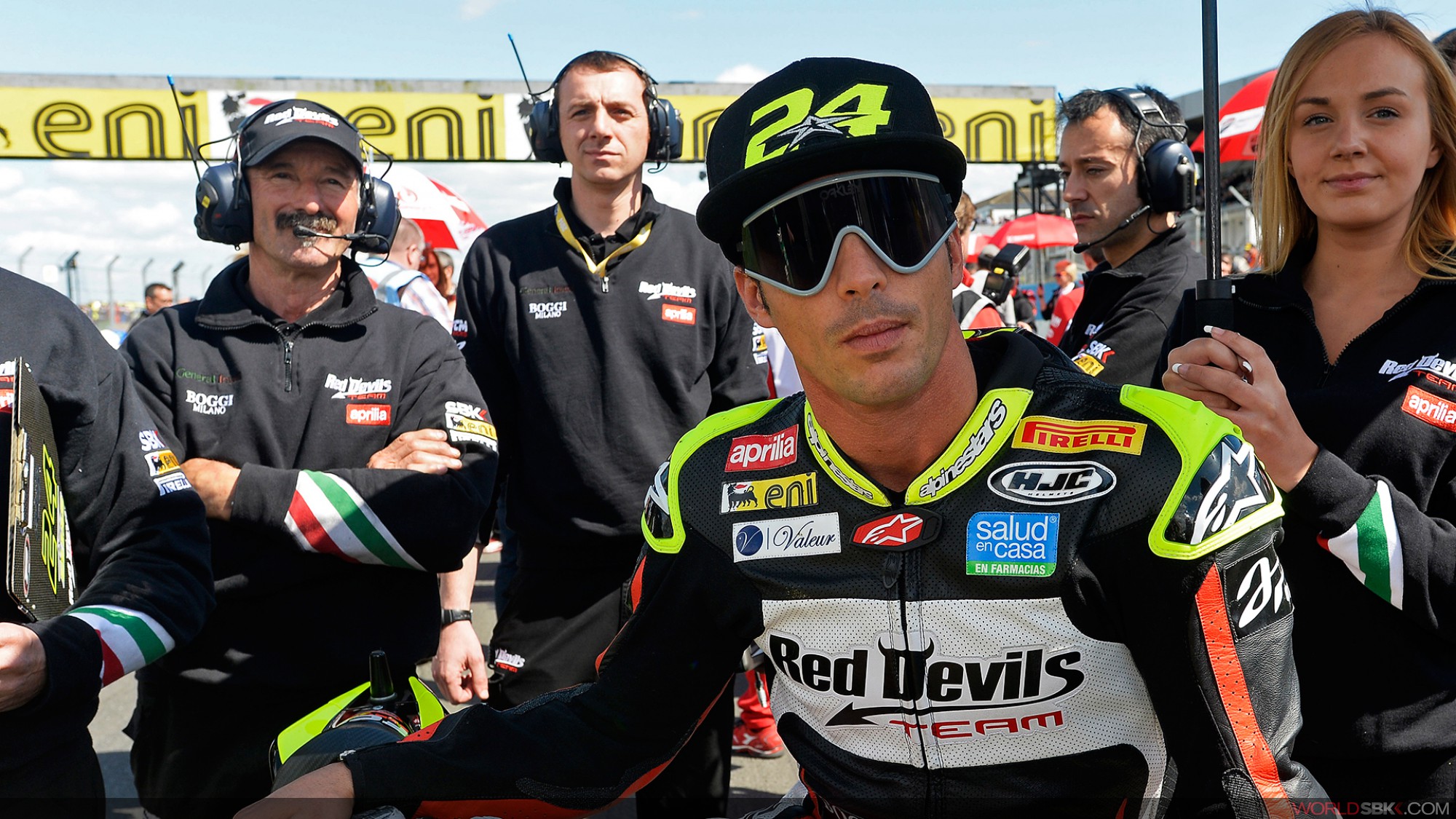 The Spaniard is targeting the podium at his home round.
Spanish rider Toni Elias (Red Devils Roma Aprilia) is ready to race for the podium at Jerez this weekend. The 31 year old from Manresa has narrowly missed the podium in more than one occasion this year and, after the long summer break, is confident on his podium chances at his favourite track. WorldSBK.com spoke to Elias ahead of the Spanish Round
How was the summer break? Did you manage to relax a bit?
"Judging by how things went at Laguna, I would have loved to keep racing. We showed great speed there but surely we needed to rest and relax a bit. Anyway I never stopped training, I rode an MX bike and also took the chance to watch the World Motocross race live in Holland.
What are your expectations for the last leg of the season?
"I'm super motivated and I can't wait to race at Jerez, which is my favourite track. I almost got on the podium last year and I hope to keep the momentum going after some good results in the last rounds. We need to battle at the front. It won't be easy considering the package we have available, but we are ready to do our best. We need a flawless weekend and then see what it comes out."
Apart from Jerez, you will also race at Magny-Cours and Losail. What's your view on the French Round?
"Last year was good, but lady luck was not on my side. It was my first time there and all sessions were held under wet conditions but come race time the track was dry. I had no braking marks in race 1 while in the second encounter things went better. I feel I can do well this year.
It will be the first time for WSBK under floodlights in Qatar but you already have done it before several times. Do you think it will be an advantage for you?
"I like the Losail Circuit a lot, too. I think it will suit both myself and the RSV4 very well. I know what it means to race at night there, it is not easy due to the low temperatures. Tyre performance was crucial there in MotoGP but I'm sure there won't be any grip issue with the Pirelli tyres as they reach the right temperature much quicker. There are other rider who have raced at night already, like Canepa and Melandri, but I'm sure everyone will adapt very quickly to the new track conditions."