Barni Racing to wild card at selected rounds in the EVO class
Wednesday, 26 March 2014 14:38 GMT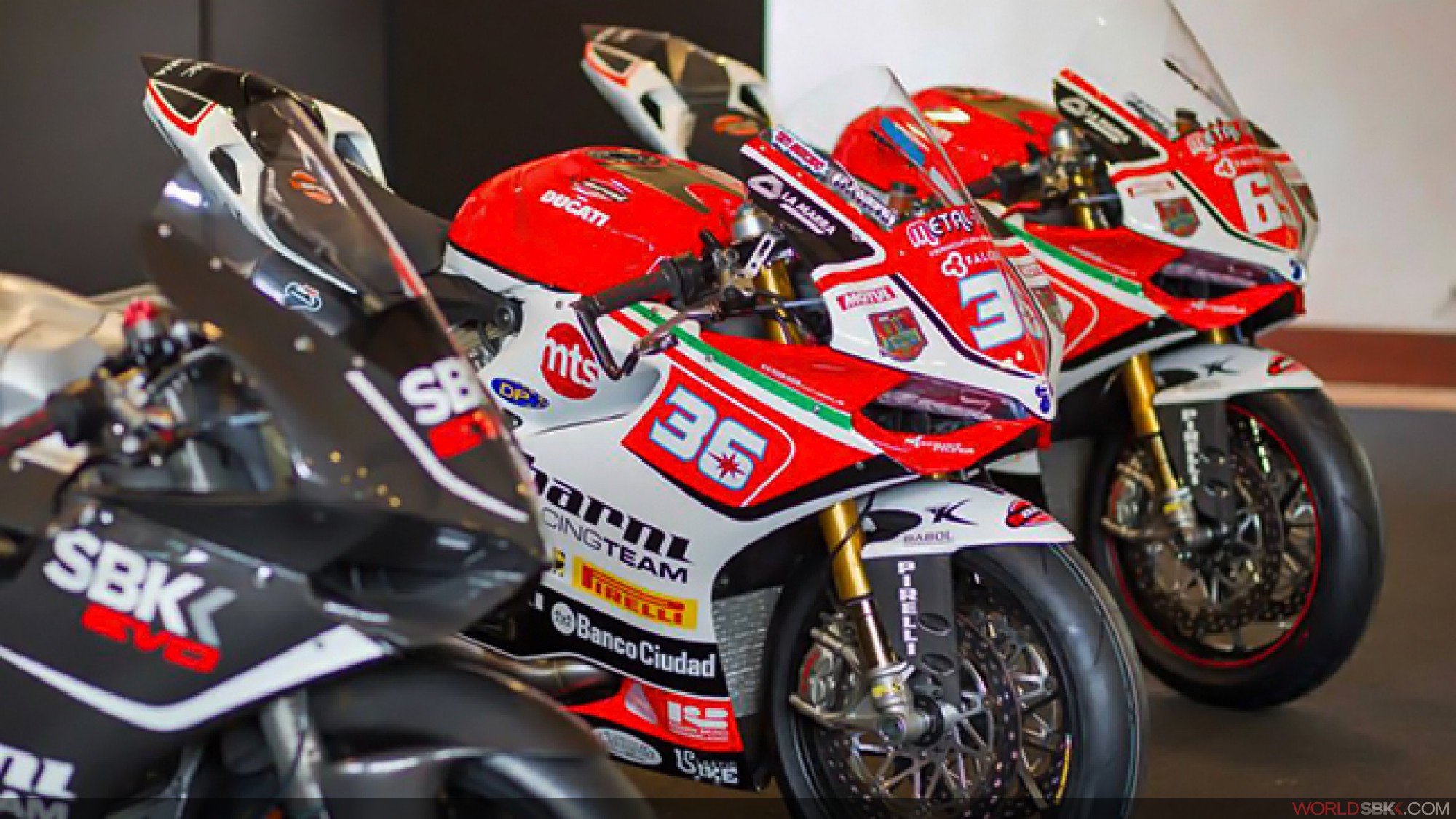 The Italian team to tackle three WSBK rounds in addition to their STK1000 commitment.
Last Monday the Barni Racing Team officially unveiled its racing plans for 2014, with a big surprise announced for WSBK fans. The event, which took place near Bergamo, Northern Italy, gave a chance to present both FIM Superstock 1000 and Italian Superbike teams, as well as announce the team's participation in a selected number of rounds within the EVO class - Imola, Misano and a third race still to be defined.
Ducati was well represented by its SBK Project Director Ernesto Marinelli. His presence further proved the tight connection between the brand and the Italian team.

Barni Racing Team Manager Marco Barnabò commented: "We worked hard during the winter to prepare the bikes for the FIM Superstock 1000 Cup and I can't wait to see both Ondrej Jezek and Leandro Mercado on track".

Former Barni Racing Team rider and previous STK1000 title contender Eddi La Marra was also part of the presentation. The Italian rider is recovering well from the horrific crash he suffered last year during a test with Ducati, but it's still unsure whether he will be able to return to racing.