Sofuoglu wins as Lowes is the new World Supersport Champion
Sunday, 6 October 2013 12:43 GMT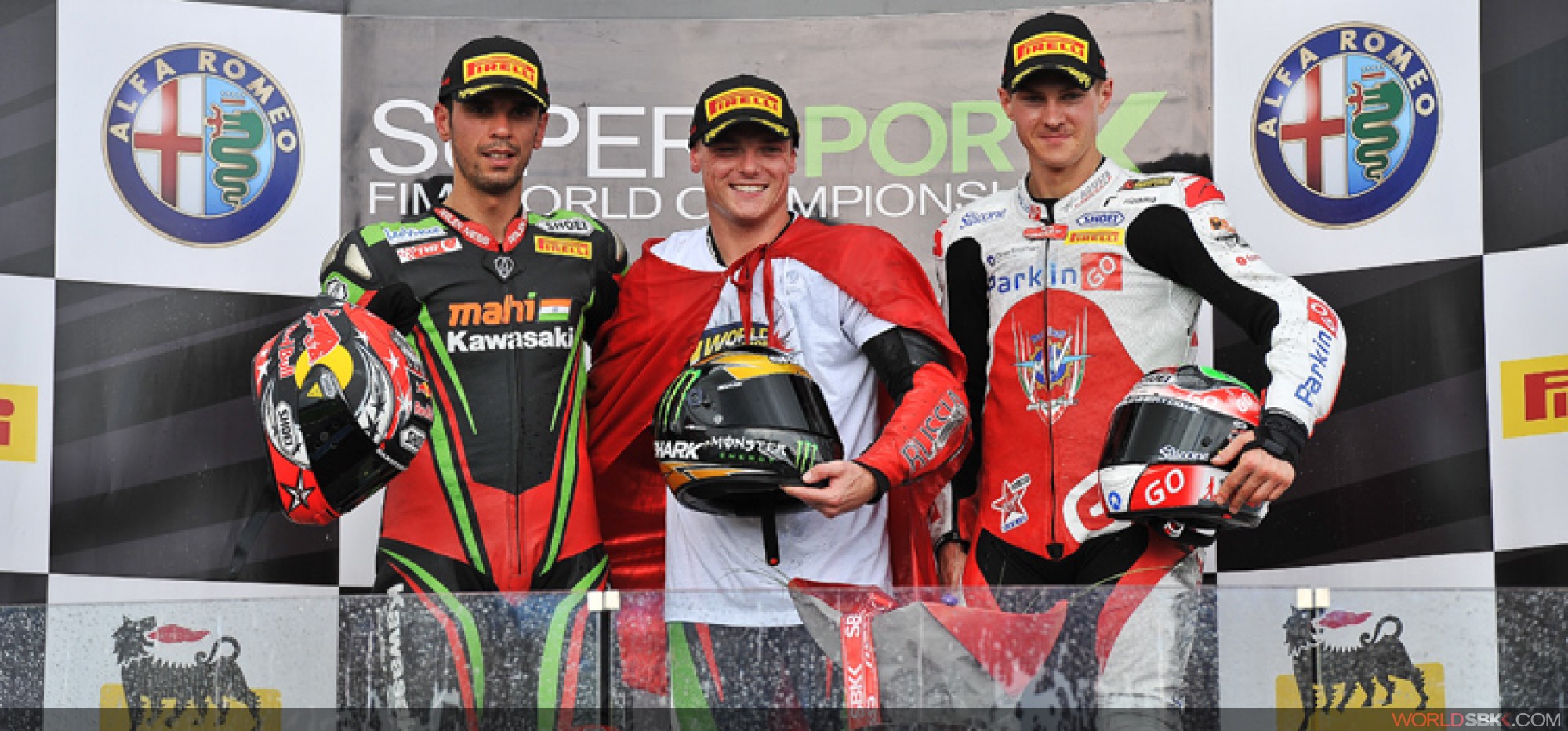 Sofuoglu wins as Lowes is the new World Supersport Champion
Sam Lowes (Yakhnich Motorsport Yamaha) has clinched his first ever World Title today, after the second place finish achieved in the WSS Race behind winner Kenan Sofuoglu (Mahi Racing Team India Kawasaki). The indomitable 23 year old from Lincoln, Great Britain, rode a superb race with no tactics involved, even though he just needed to finish in the points to be awarded the new World Supersport Champion.

The race was red-flagged during the final lap following the crash suffered by Christian Iddon (ParkinGO MV Agusta Corse), who high-sided while running in third place. The English rider was able to make it back to the pits within the time limit for his maiden podium in series, as final results were based on the previous lap.

Lowes, Sofuoglu and Iddon put up an incredible show for the win, while Fabien Foret (Mahi Racing Team India Kawasaki) took the most out a 5-way fight for fought that also involved Sheridan Morais (Team Go Eleven Kawasaki), Pata Honda riders Michael van der Mark and Lorenzo Zanetti, and Roberto Tamburini (Team Honda Lorini). Zanetti, along with other two riders - Matthieu Lagrive (Intermoto Ponyexpres Kawasaki) and Lee Johnston (PTR Honda) - had a crash on the final lap, but he was only one of the three who successfully rode back, to claim seventh.