Sofuoglu the king of Intercity Istanbul Park
Sunday, 15 September 2013 11:16 GMT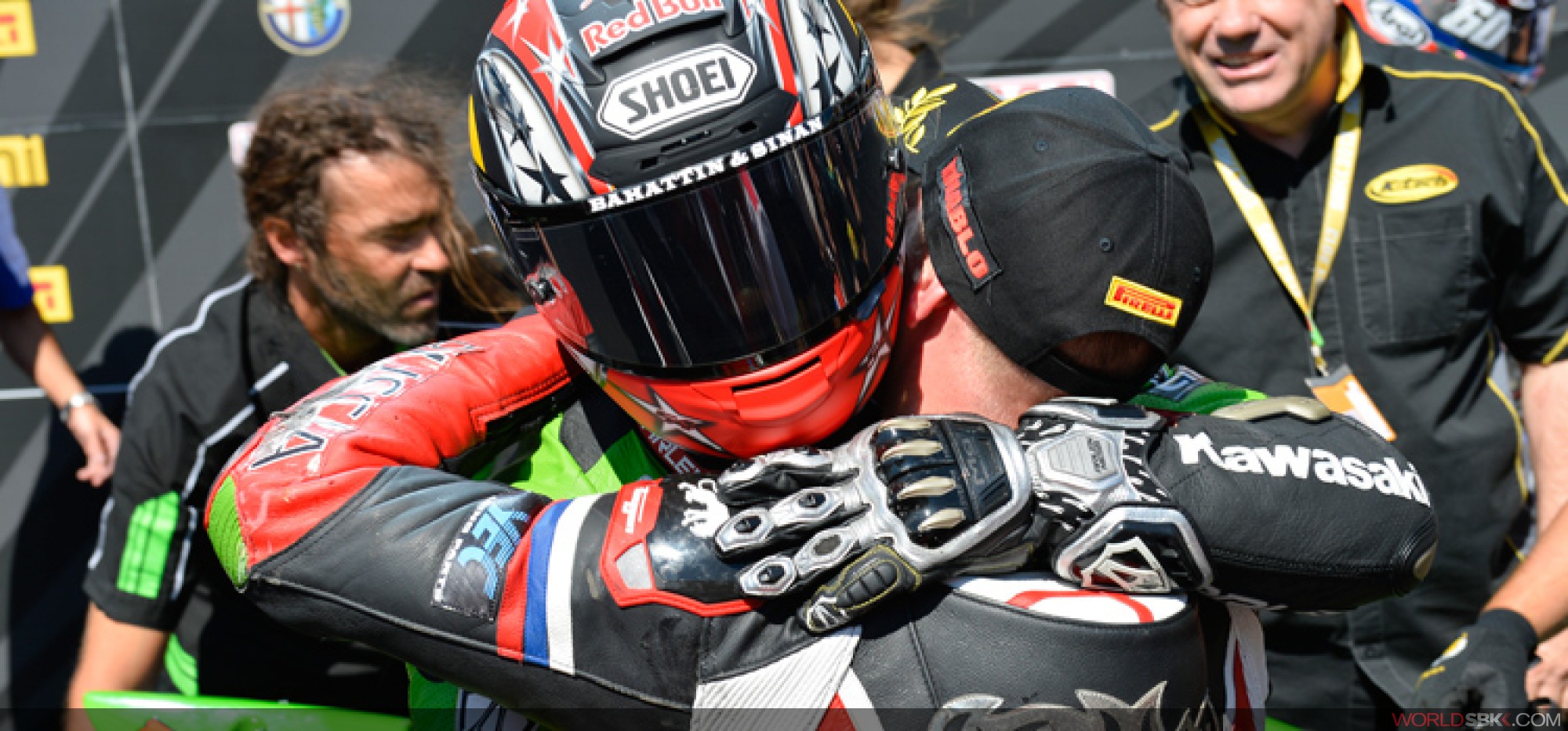 Sofuoglu the king of Intercity Istanbul Park
Kenan Sofuoglu (Mahi Racing Team India) and Sam Lowes (Yakhnich Motorsport Yamaha) put up a superb fight today in the World Supersport race at the Intercity Istanbul Park. The two riders, who had been battling heat-to-head for the win in almost every round contested so far, managed to give the vocal and ecstatic Turkish crowd something to remember. In the end, after swapping positions for countless times, the home hero managed to score an historical win: Lowes tried everything he could to snatch victory over the finish line, eventually finishing behind his rival for just fourth hundreds of a second.

Based on today's results, Lowes is now ever-closer to his first World Supersport title, as he is leading the standings with 49 points over Sofuoglu, with just two races left in the season. Michael van der Mark (Pata Honda World Supersport), who was up front in the early stages of the race, could not keep the pace of the front runners and finished third ahead of team mate Lorenzo Zanetti.

Roberto Rolfo (ParkinGO MV Agusta Corse) did an outstanding recovery from 14th place on the grid, eventually ending up fifth, followed by Roberto Tamburini (Team Lorini Honda), Kev Coghlan (DMC-Lorenzini Kawasaki) and David Salom (Intermoto Ponyexpres Kawasaki). Rolfo's team mate Christian Iddon had to pull out the final stages due to a technical problem, after spending most of the race in the top-5.