Sofuoglu on pole position after Q2
Saturday, 14 September 2013 14:11 GMT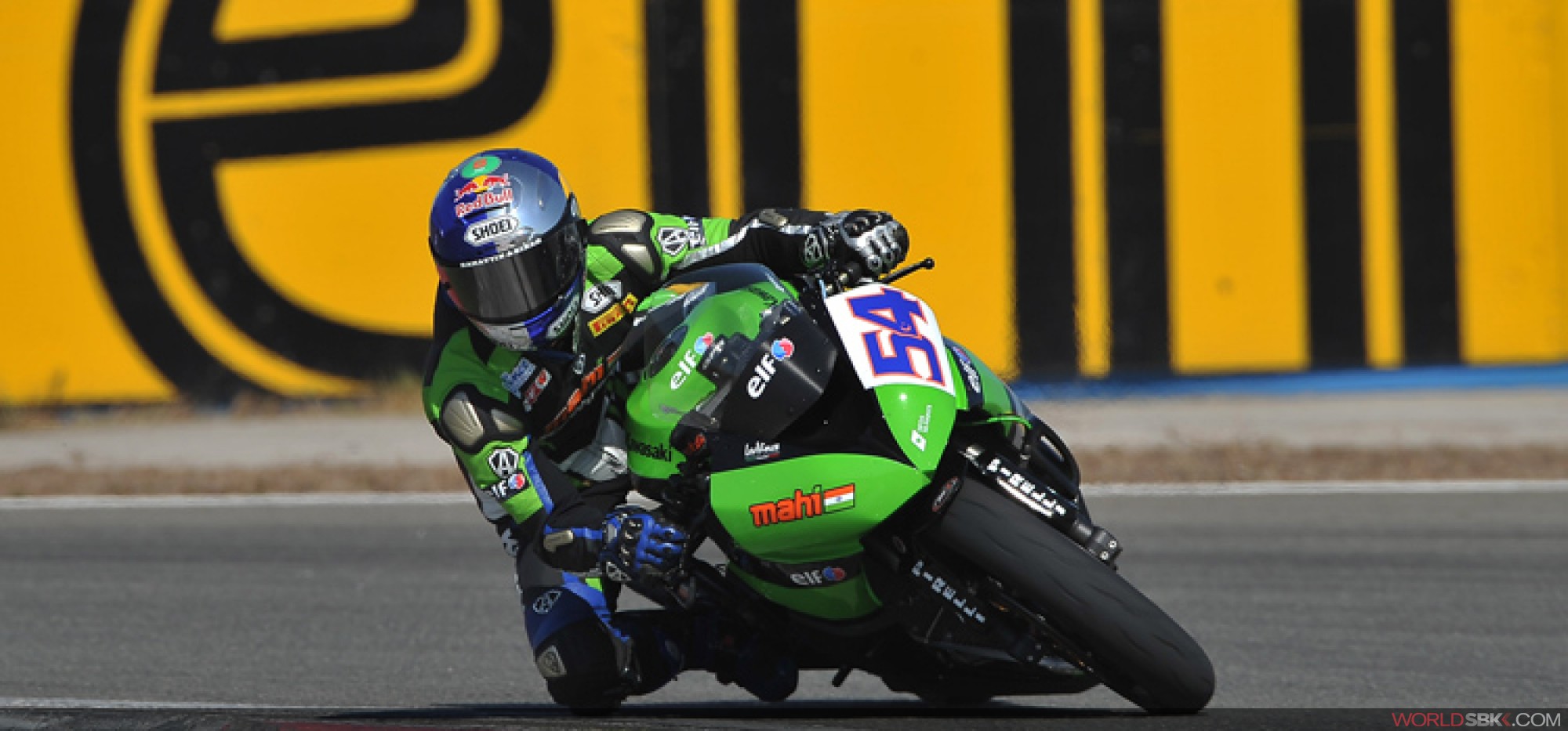 Sofuoglu on pole position after Q2
Kenan Sofuoglu (Mahi Racing Team India Kawasaki) delighted his home fans by securing the pole position after WSS Qualifying 2 at Intercity Istanbul Park. The Turk clocked in 1'58.380 seconds, showing an outstanding form onboard his ZX-6R. Sofuoglu dictated the pace this afternoon, while Championship leader Sam Lowes (Yakhnich Motorsport Yamaha) had to play catch-up, eventually finishing second with a 0.382 s gap from pole.

Rookie Christian Iddon (ParkinGO MV Agusta Corse) edged out Florian Marino (Intermoto Ponyexpres Kawasaki) from first row at the very last second, while Kev Coghlan (DMC-Lorenzini Kawasaki) was fifth ahead of David Salom (Intermoto Ponyexpres Kawasaki) and Pata Honda duo of Lorenzo Zanetti and Michael van der Mark. Team Lorini Honda riders completed the top-10: Raffaele De Rosa was only 0.029 seconds faster than team mate Roberto Tamburini, who had a crash at Turn 8 in the early stages.

The session was red-flagged with less than four minutes to go, as Fabien Foret (Mahi Racing Team India Kawasaki) and Fabio Menghi (VFT Racing Yamaha) crashed unhurt at Turn 12. The Italian lost control of his YZF-R6 also in the first part of Qualifying 2, that time at turn number eight.