Q&A with Franco Morbidelli
Friday, 25 October 2013 16:50 GMT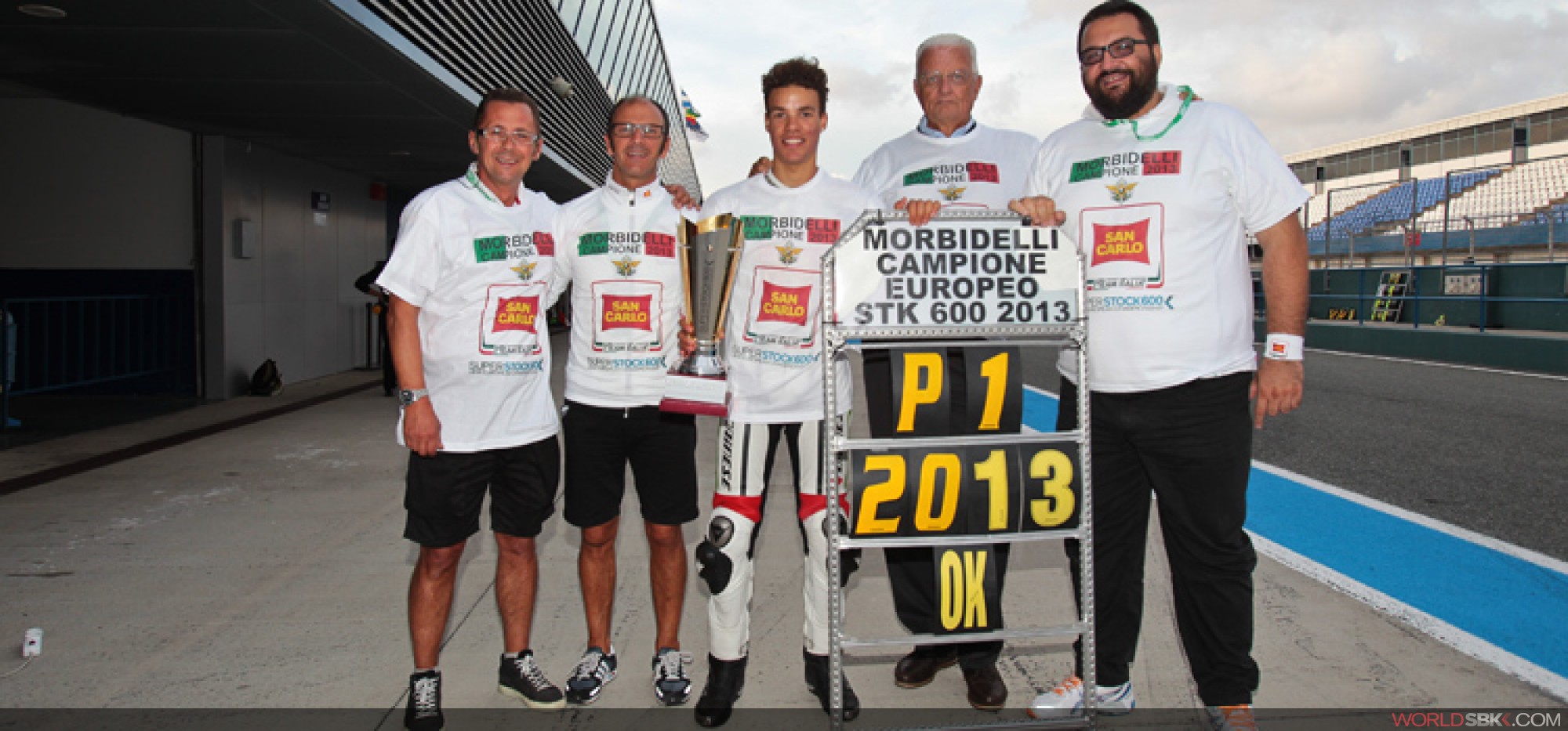 Q&A with Franco Morbidelli
Franco Morbidelli's 2013 rookie effort in Superstock 600 European Championship led to a happy ending, as the Italian rider clinched the series title last week at the end of a final, challenging race at Jerez. Morbidelli gave the title to Team Italia FMI after last year's near-miss by Riccardo Russo, who finished as runner-up behind 2012 winner Michael van der Mark. As his fellow-Italian, Morbidelli is planning to make his debut in World Supersport next year with Puccetti Racing and has already tested the team's Kawasaki ZX-6R last Tuesday on the Andalusian track. Morbidelli's racing season is not over yet, though, as he is currently at Motegi to tackle the Japanese Grand Prix in Moto2, as substitute rider, with Team Gresini.

Less than a week ago you won the STK600 title at Jerez, and you already back on track this weekend in Moto2. Has the victory sunk in yet, how much confidence do you have being a new Champion?

"I'm so happy about the STK600 title won at Jerez, it was an incredible weekend. Now I'm in Japan to replace an injured rider in Moto2, and I'm facing the challenge with no pressure on my shoulders. It's not my bike and there's not much time to get to grips with it, what I need to do is just to give my best with the time I have available."

What are your plans for next year?

"There's a 90% chance that I will make my World Supersport debut next year with Team Puccetti Racing and the support by the Italian Federation (FMI). I can't wait for the new challenge, I tested the bike last Tuesday and the times I set were quite interesting."

How important was it for you to be chosen to ride for Team Italia?

"Team Italia gave me an amazing opportunity, from which I got the maximum result. It's a fantastic project, that gives young talents the chance to race with a competitive bike in a competitive series. The only thing left to do is to race at your best, without worrying too much about the rest. I'd like to thank everyone who is supporting my career: VR/46, as they're treating me like a family member and 'protecting' me, the Italian Federation, the sponsors, Team Puccetti and especially Manuel Puccetti, a thoughtful and caring Team Manager!"