MotorLand Aragon - Statistics
Tuesday, 16 April 2013 14:46 GMT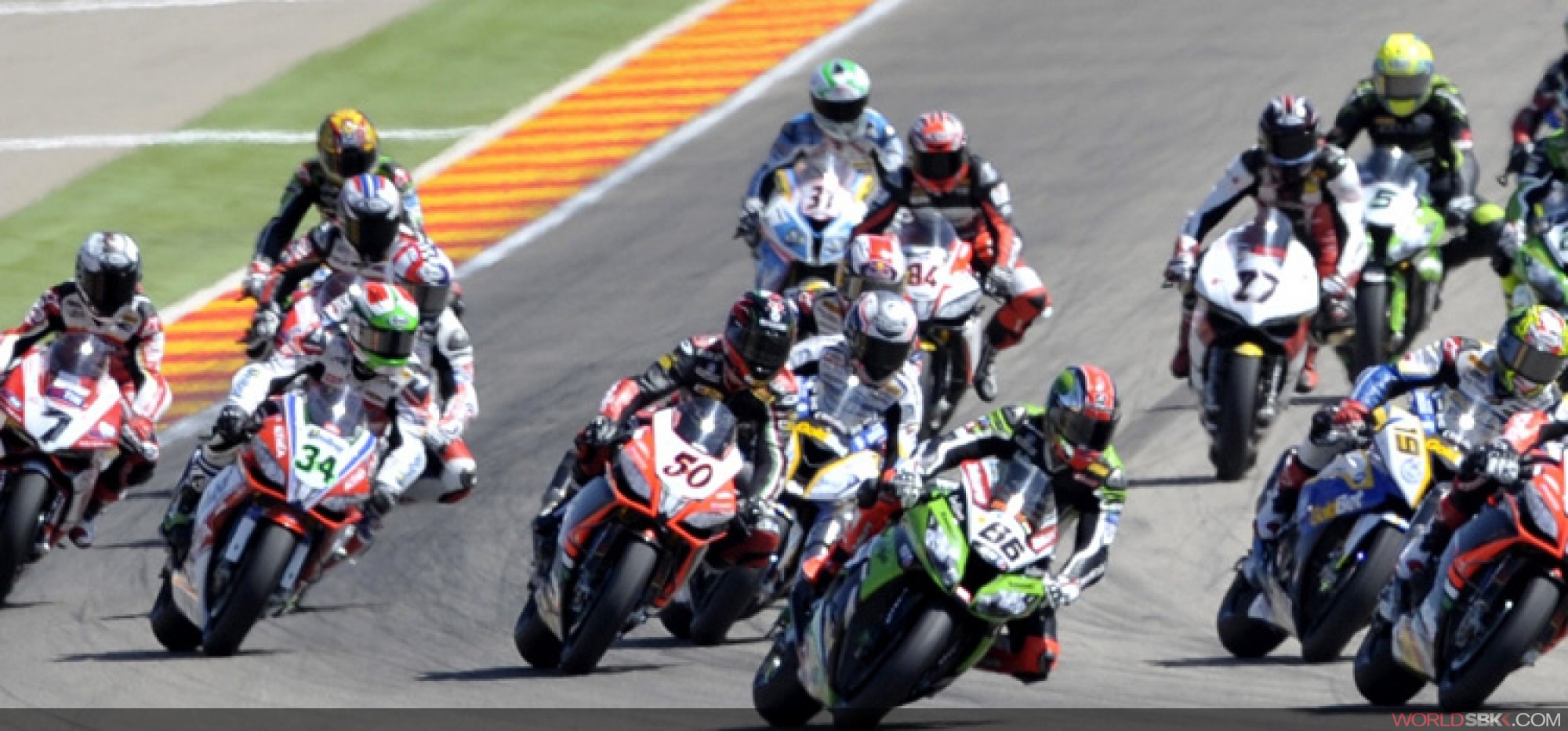 MotorLand Aragon - Statistics
WorldSBK.com takes a quick look at the facts & figures that emerged from the second round of the eni FIM Superbike World Championship at Aragon.

On the track where he obtained his maiden podium last year, Chaz Davies scored his first career double, taking his win tally to three (he won also last year at Nurburgring, race 2). It's the second double win in BMW history after the one scored last summer by Marco Melandri at Brno. Chaz became also the second rider to win for BMW: before Aragon the only race winner for the German manufacturer in WSBK was Marco Melandri.

28th podium for Marco Melandri, who reached his former team-mate Leon Haslam and Regis Laconi at the 22nd all-time spot.

14 career podiums for Sylvain Guintoli, the same of his current team-mate Eugene Laverty. The French continued his positive streak: six podiums in a row after Aragon;
For the first time, at his third participation here, Carlos Checa didn't manage a podium finish in at least one of the races held in his home track;

Davide Giugliano scored his best result (fourth) since his podium podium at Misano last year, but he was also hit by bad luck, once more. Since last year's Aragon races, only in one race weekend he was able to complete both races, Magny-Cours 2012, when he was eighth and sixth. From that moment he had five crashes and three mechanical failures.

Twentieth qualifying session with a top-10 start for Jonathan Rea. Tom Sykes is also running a streak of 25, highlighted by 11 poles and a total of seventeen front row starts; Loris Baz scored his best qualifying result, a sixth (improving from an eighth scored at the Nurburgring last year).

In race two Chaz Davies scored his maiden fastest lap, the 99th for a British rider.
With the fastest lap from Tom Sykes in race one, Kawasaki reached Suzuki at the fourth all-time spot, with 44 fastest laps. Suzuki posted their last fastest lap in Monza, in 2011 (Fabrizio). At the top of the all-time list lies Ducati, with 308 fastest laps.

Four races into the season and no wins for Ducati: it didn't happen since 2005, when Suzuki won the first seven races with the GSX-R 1000 K5. Ducati won only at the ninth race, with Regis Laconi in Silverstone. Ducati didn't score a podium either: it's a first for the World Championship. The worst start to a season up to now had been 1989, when after four races they had scored only one podium (a second by Raymond Roche in Hungary, race one).