Giugliano keen to start new season on high note
Wednesday, 13 February 2013 20:32 GMT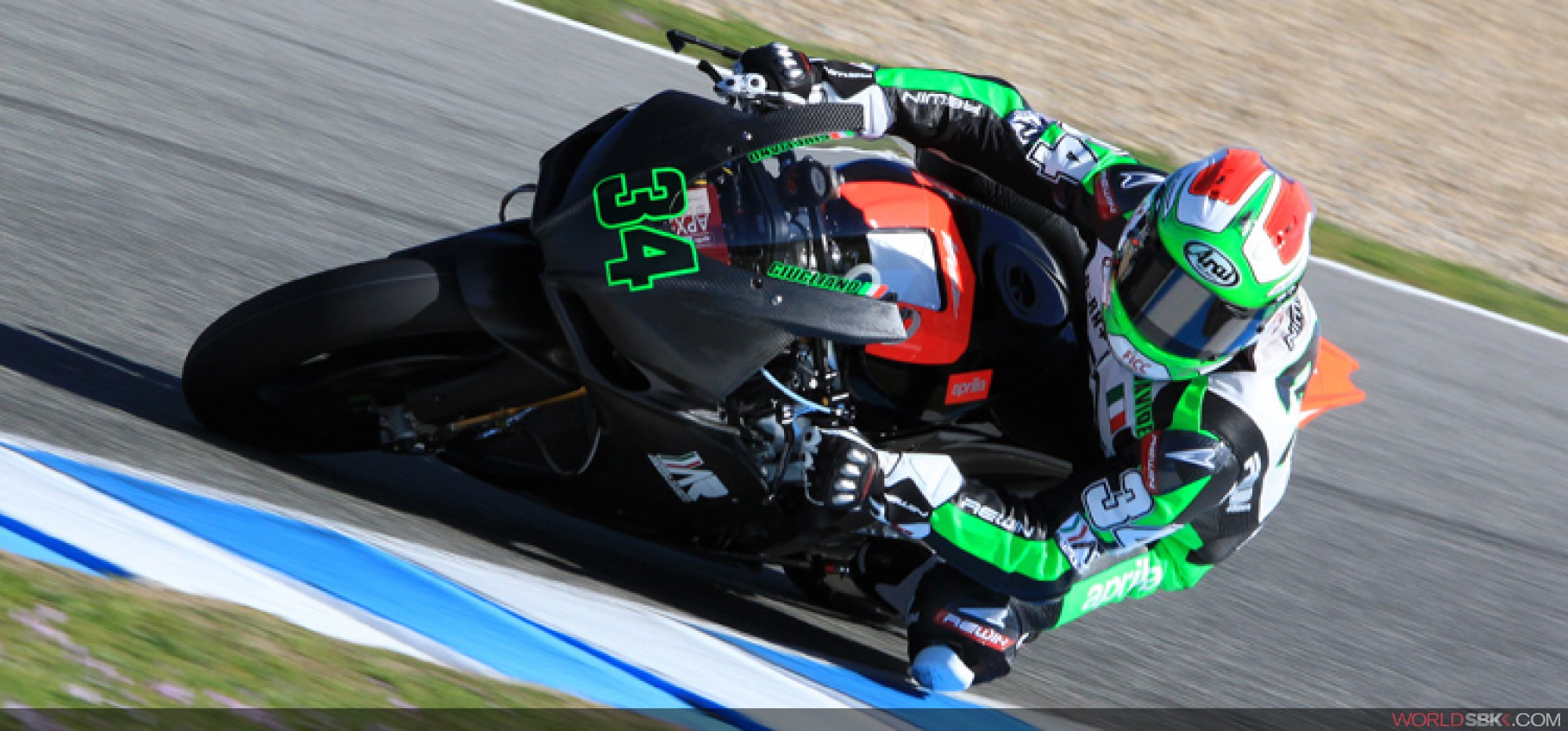 Giugliano keen to start new season on high note
One of the biggest surprises of late January's private test at Jerez was Althea Aprilia rider Davide Giugliano, who showed - in his first outing onboard the RSV4 1000 Factory - immediate speed and an impressive level of comfort with his new bike. After an apparently effortless transition from 1200cc L-twin Ducati bike to the powerful 1000cc V4 Aprilia machine, the 23 year old Italian now looks forward to some more testing before the new season kick off at Phillip Island.

"It was a nice surprise for me, too" said Davide Giugliano "not just for the lap times set on both wet and dry track, but most of all because of the feeling I got from the bike. I felt good straight away on the RSV4, also thanks to the team that knows my riding style very well. This has made things a lot easier for me, now I'm looking forward to try the bike on such a good and enjoyable track like Phillip Island."

Giugliano's second World Superbike season comes with high expectations and a lot of weight on his shoulders, as the former FIM Superstock 1000 Cup Champion is currently the team's sole rider for 2013. "It's good to have the whole team looking after me" he continues "and of course that puts some extra pressure, but at the same time it gives me great motivation. I always try to stay positive, not only racing wise but in all aspects of my life. 2012 was a learning year for me in which I alternated good performances with disappointing ones, and a few too many crashes. Now I know how this championship is like so I'm ready to give 100% and looking forward to getting the results from everything I learned last year."