A brand-new worldsbk.com to welcome the upcoming season
Tuesday, 21 January 2014 15:50 GMT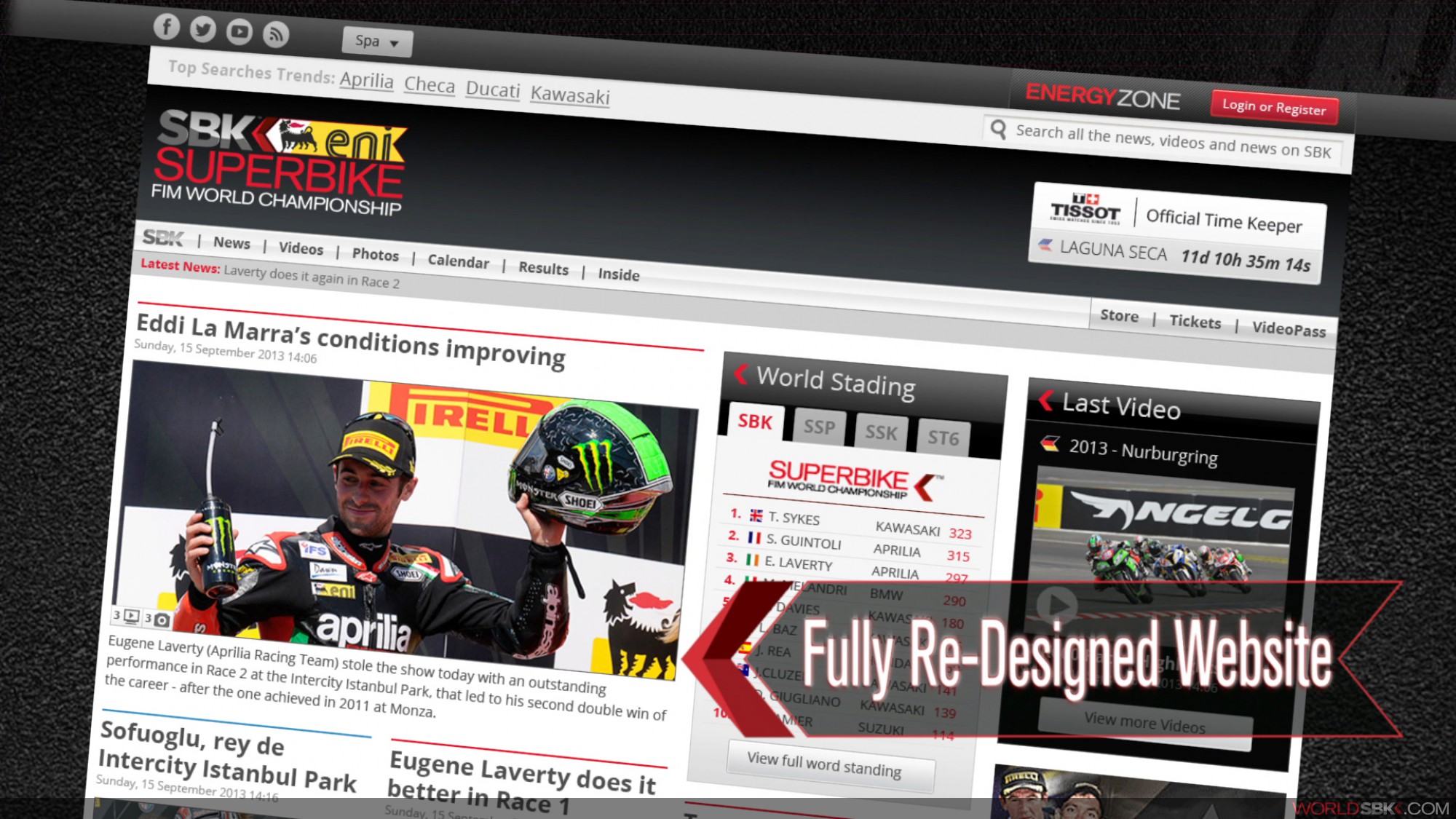 The 2014 eni FIM Superbike World Championship season gets underway with a good surprise for all its fans: a brand new website.
This is not merely a graphic restyle, as worldsbk.com will feature much more content, news, videos and photos, always available at our "Energy Zone", to which a subscription is required in order to enjoy it at its fullest.
Fresh news from all over the world, interviews with riders of all classes, highlights, exclusive videos and new areas like the WSBK Press Review, this is just a glimpse of what is in store for you for the upcoming World Superbike season.
The "WSBK VideoPass" will also be available soon, featuring Live* and OnDemand broadcasting of all rounds and exclusive video content.
If you are not a member of the Energy Zone yet, all you need to do is to sign up (it takes less than 30 seconds) and enjoy all the multimedia content from previous years, while a new exciting season kicks off.
Follow us on Facebook and Twitter.


*If available in your Country