Team Grillini unveils 2013 SBK plans
Wednesday, 5 December 2012 09:34 GMT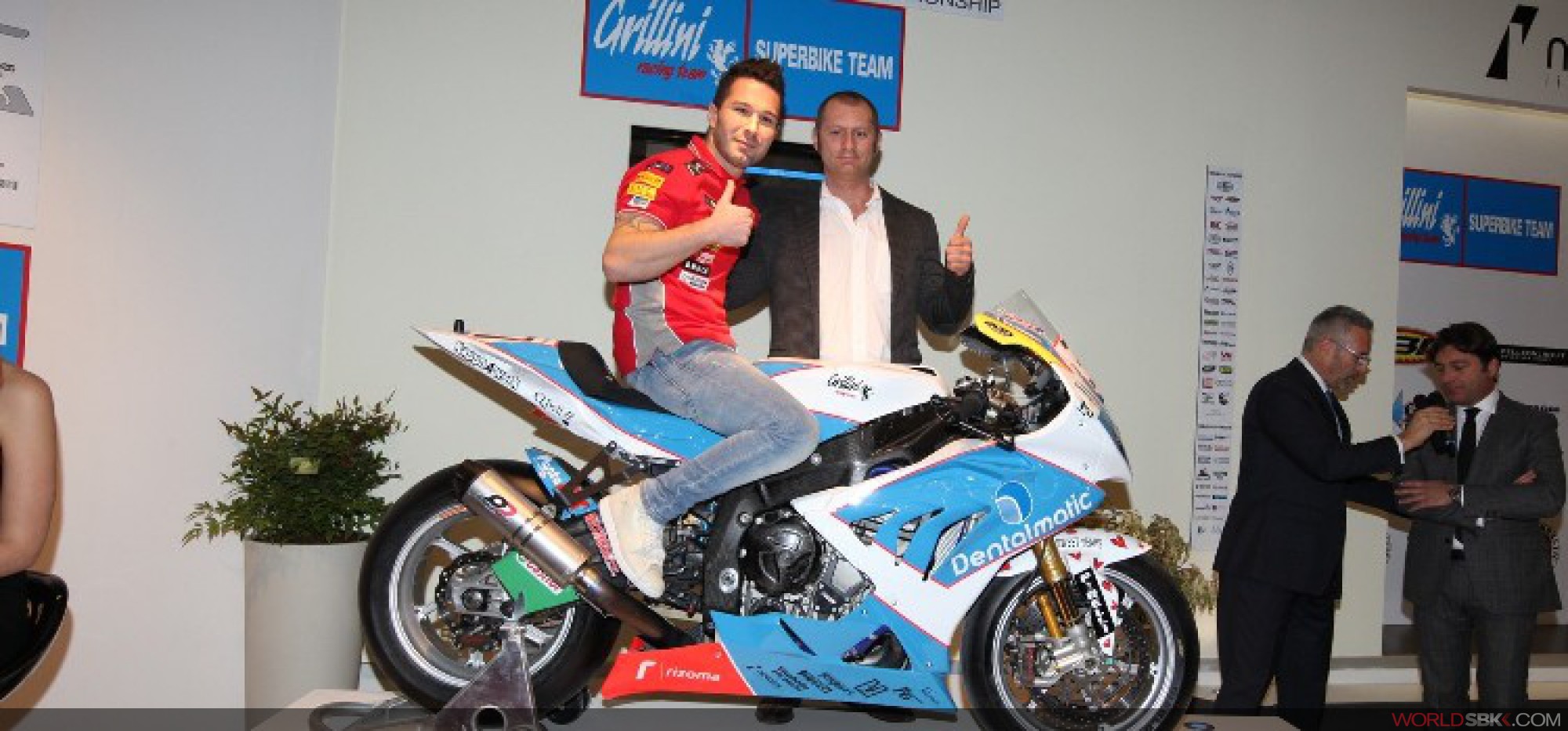 Team Grillini unveils 2013 SBK plans
Team manager Andrea Grillini presented his 2013 World Superbike plans at the Bologna Motor Show yesterday. The Italian squad, which is based nearby, confirmed that it will continue in next year's production-based championship and announced the signing of new rider, Italian Vittorio Iannuzzo who will race with an updated version of the BMW S1000 RR.

Grillini, who had a difficult first year in Superbike, declared: "Our sponsors have all confirmed their support for the team for next year in what is not an easy moment for Italian companies, and this will allow us to take part in the world championship once again. I am delighted to participate in World Superbike with a young but experienced Italian rider. Our aim is to get into the points at every round and I'm sure we can do well given the potential of the team and the rider."

30-year-old Iannuzzo from Avellino, who has taken part in 91 SBK races with a best result of 7th back in 2003, said he was delighted to return to World Superbike. "It's going to be a tough season because World Superbike, together with MotoGP, is at the very top in bike racing. For us any position that will give us points in the standings will be a great result. I'm sure we can do a good job and I'd like to thank Andrea Grillini, my manager Ciro Troncone and our sponsors who have supported us in the last few years and who continue to do so".