Svitok joined by Bussolotti in SK Energy Team
Friday, 2 March 2012 14:12 GMT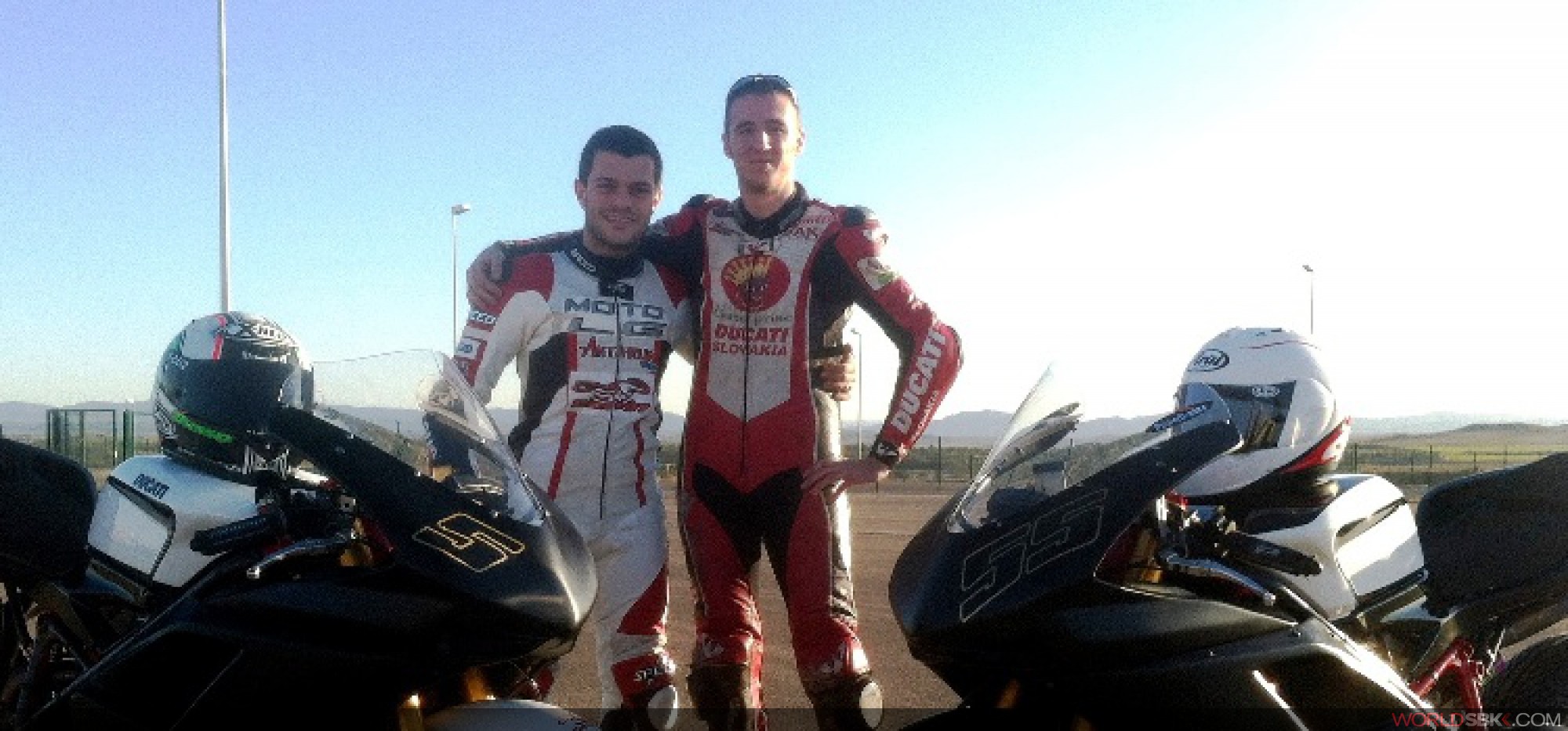 Svitok joined by Bussolotti in SK Energy Team
Tomáš Svitok from Slovakia will again line up on the starting-grid of the FIM Superstock 1000 Cup, but this year he won't be alone in his SK Energy Team as Marco Bussolotti of Italy, twice runner-up in the European Superstock 600 class, will be joining him on board the Ducati 1098R machines.

The two riders, both 21 years of age, have been carrying out their first three-day test at the Motorland Aragon circuit in Spain. The aim of the test was to refresh their skills after the winter break, get to know the new rider and mechanics and work on a basic set-up for the upcoming season that kicks off on April 1st at Imola.

Tomáš Svitok declared: "I was able to get close to my best lap time from last year immediately during the first day, which made me really happy. Unfortunately I had a high speed crash (177 km/h) on the following day, and although I tried my best to keep going, I ended up going to hospital instead, where I was diagnosed with concussion. I managed to get back on track for the last day and even though I was only planning to take it easy, I and my mechanics managed to do a big chunk of work. We found a perfect set-up for the bike and I also improved my lap time by almost 2 seconds compared to last year. It's such a shame that I had to miss a whole day due to the crash. But I was nevertheless leaving satisfied."

Ľuboš Gréč, SK Energy team owner, added: "I'm very positive after the test in Spain. We needed to try out our new rider and mechanics and I can declare that they all did a great job. I'm sorry for Tomas, who had a heavy crash, but much to my surprise he managed to recover and finish with an encouraging time. The new rider, Italian Marco Bussolotti, also proved to be very professional. This was his first time riding a Ducati and he did a great job. The bike seems to be more than suitable for him and he proved this by doing some very good times. Before the actual start of the season, the team has one more test planned at Misano."