Rivamoto preparing for new season in Supersport
Tuesday, 11 December 2012 10:12 GMT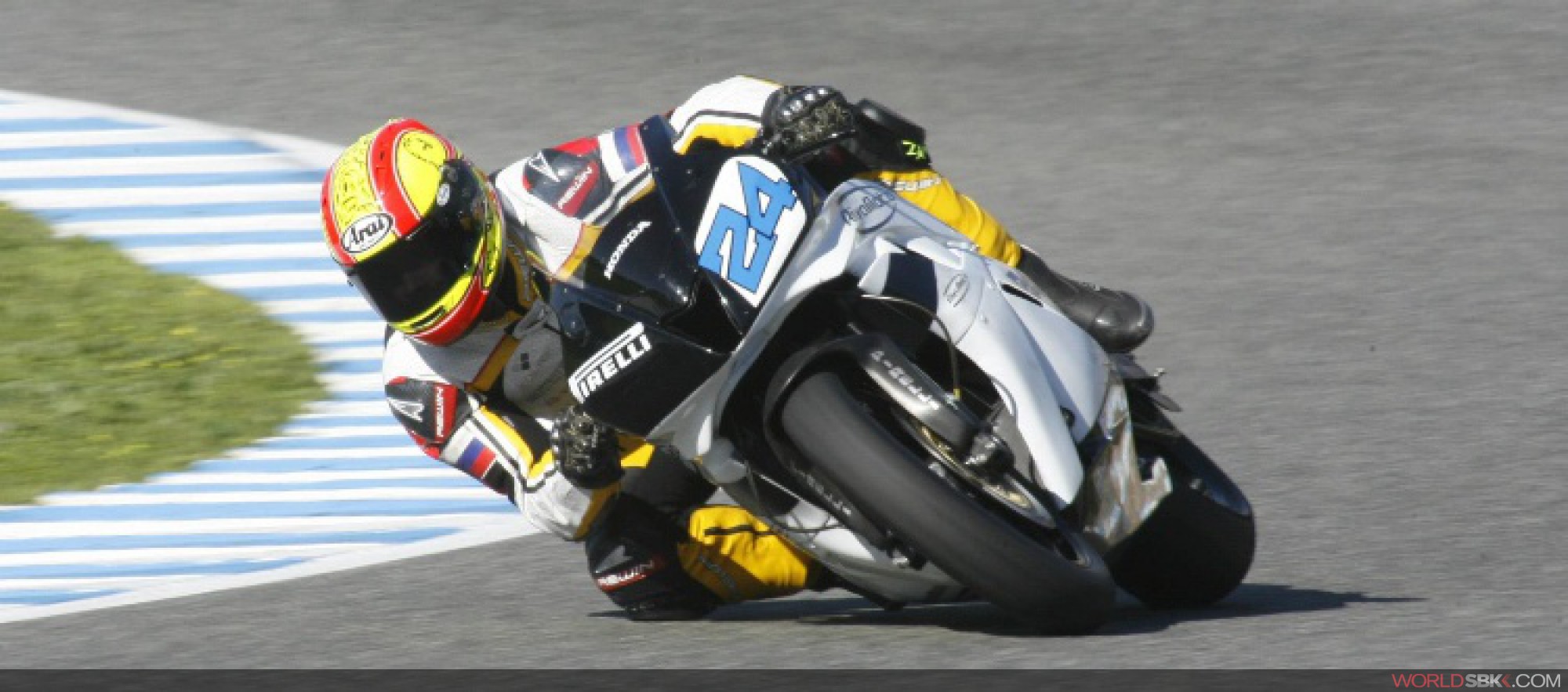 Rivamoto preparing for new season in Supersport
The Rivamoto team from Russia is making a number of important changes in preparation for its third season in World Supersport. The first change concerns the technical equipment of the team with a switch from Yamaha to Honda. This choice is determined by the potential of the Honda, which Rivamoto maintain will allow both riders to fight for a higher position in the championship.

The second step was the signing of a contract with Irishman Jack Kennedy, who last season finished runner-up in the British Supersport Championship. Eduard Blokhin and Jack Kennedy have already taken part in the first session of pre-season tests, which are judged to have been a success.

Eduard Blokhin, founder and rider of the team: "After five years on a Yamaha, the decision to change the bike was not easy for us. But already during the tests in Jerez and Aragon, I realized that it was the correct one. For the past two seasons, I have had the opportunity to know all the traits of the bike and get some experience, so now I feel the potential for progress."

Jack Kennedy: "I am delighted to have signed a contract with Rivamoto. This is a fantastic opportunity to participate in the World Championship. I will try to do everything to make sure the team believes in me, and to achieve the best results. Of course, I have no illusions, I'm a rookie in this series, and I still have much to learn. But tests in Jerez showed that I had a good feeling with the bike. So now I'm looking forward to the season."

Jeremy McWilliams, team manager: "We are pleased to have been joined by Jack. Watching his career, I can say that it's a perfect time to come to try his hand at a global level. We made a decision to speak to Honda about changing for 2013, and looking at the progress of Jack on the new bike during the tests, we are confident in the prospects for next season. He has literally exceeded himself on a new track, and now we are planning to return to Jerez in January, before the official tests start at Phillip Island."