Marinelli reveals more 2013-spec Panigale SBK details
Thursday, 25 October 2012 15:24 GMT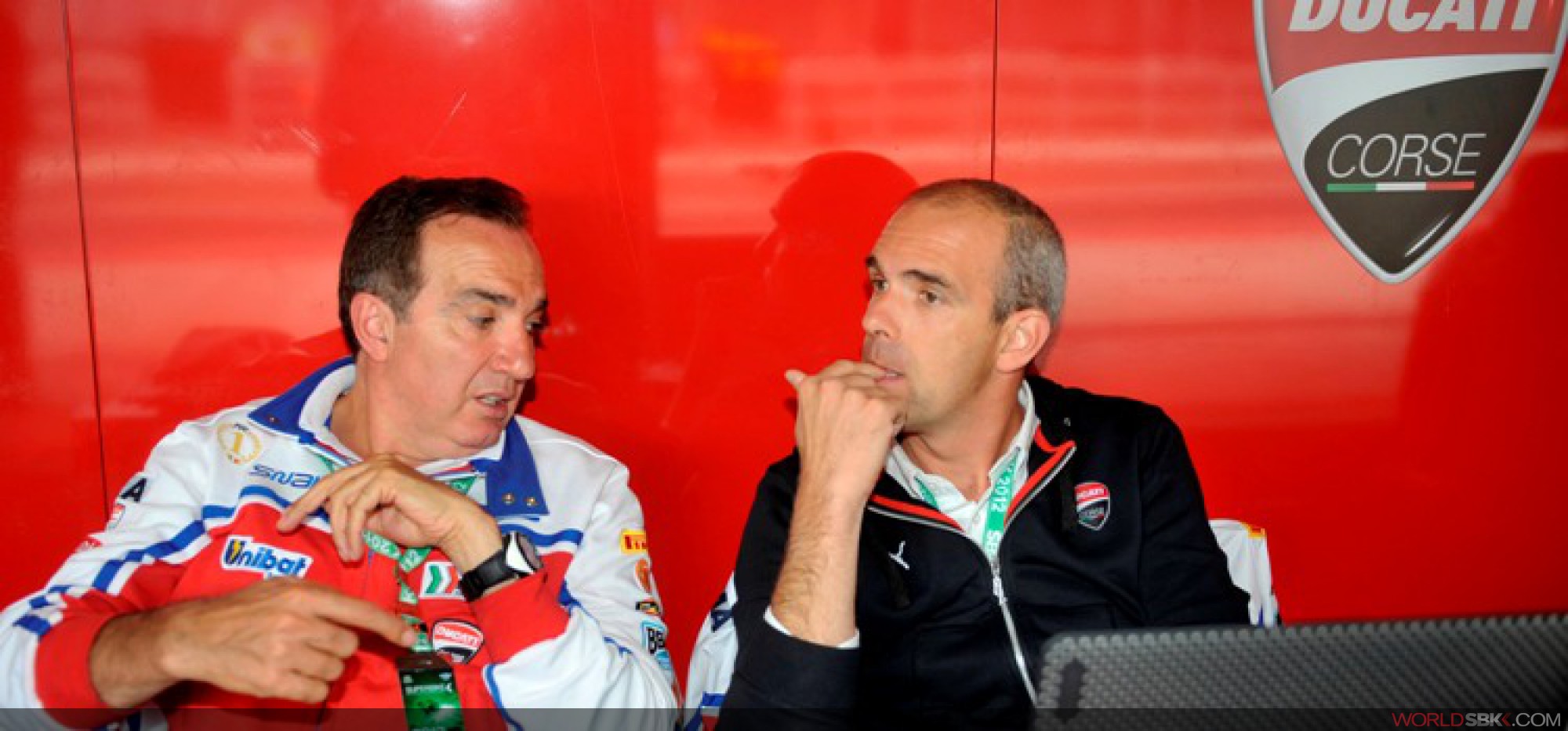 Marinelli reveals more 2013-spec Panigale SBK details
Ernesto Marinelli, the director of Ducati Corse's operations in SBK, was at the recent Motorland Aragon test to oversee the first group outing of the Panigale 1199 racebike against its main opposition. After much development work and preparation the machine we saw at the test was already in full SBK spec, although development inside the Althea Racing team and at Ducati's HQ will clearly continue apace.

"We will still try to improve but at the moment this is the configuration that we will see in Australia for round one," said Marinelli at Aragon. In what was only Checa's third ride on an SBK spec Panigale, Marinelli also stated that there is still a lot of work to be done to match it up to long-time 1098R rider Checa, who has build up a great relationship with this previous Ducati racebike.

"This is a new marriage, so the rider has to understand the bike and the bike has to be changed to suit the rider," said Marinelli. "We are on this pace at the moment and this is our first time of course on this racetrack. So we have to test some things that we already tested at Misano and Mugello to make sure that the direction is correct."

Of the general nature of the bike's engine character there has been a lot of work put in recently to take the more aggressive aspects of the big-bore twin's engine away, while trying to keep a strong top end. "The bike is a bit more aligned and a bit more powerful," confirmed Marinelli, before saying, "but the air restrictor is still annoying. We have some more revs and more power than before. I do not want to say how much, but a bit more. But it is not going to bridge the gap that we had this year, which was very big because of the air restrictor. But we will reduce it a little bit. Our strength has to come from other areas."

Marinelli believes one of those areas will be under braking, already a good aspect of the previous 1098R machine. "We have improved the braking a bit more. And the handling, but right now we have kept the fork that Carlos likes, but the more modern forks are in the programme of testing."