Lanzi in Supersport at Assen with Prorace Honda
Friday, 13 April 2012 14:32 GMT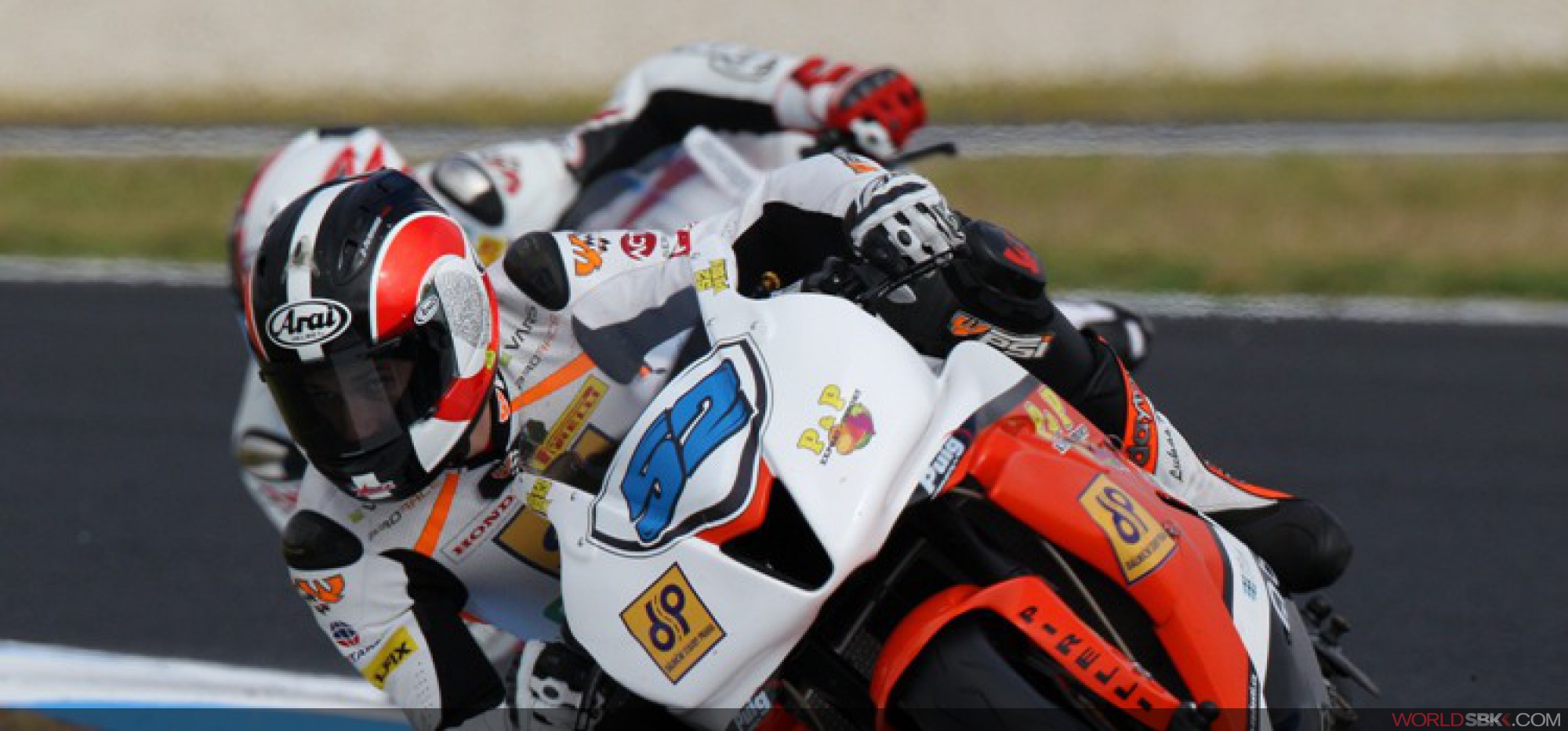 Lanzi in Supersport at Assen with Prorace Honda
The upcoming round of the Supersport World Championship will see a welcome return to its ranks as 31 year-old Italian Lorenzo Lanzi lines up for the Prorace Honda team at Assen in the Netherlands. Lanzi's last appearance in World Supersport was back in 2004, when he did the entire season on the Breil-liveried factory Ducati 749R. Lanzi will take the place of Lukas Pesek (photo), who has left the Czech Republic based team.

"I am delighted to begin this new adventure with Prorace," admitted Lanzi. "I have known them for a few years and they offered me the ride. World Supersport is very competitive and it won't be easy to stay with the guys at the front, but I've been training hard during the winter and I am in perfect shape".

Despite his many years of experience in the production-based world championship, for "Fonzi" this new adventure is going to be an interesting one, especially because of the type of bike he will be riding. Lanzi in fact has never raced a 600cc four-cylinder machine, having spent most of his career on twin-cylinder Ducatis and in Superbike, with the exception of a brief interlude last year on a BMW Motorrad Italia SBK bike and his early days in 125 and 250 cc.

"It'll be strange for me to race a Honda in World Supersport. My only experience in this championship, of which I have great memories, was on a Ducati, so my riding style is set up for this type of bike".

Lanzi and the team will only make a final decision about his eventual participation in other rounds of the season after the Assen race.