Guintoli confirmed as Aprilia Racing Team rider for 2013
Thursday, 29 November 2012 10:44 GMT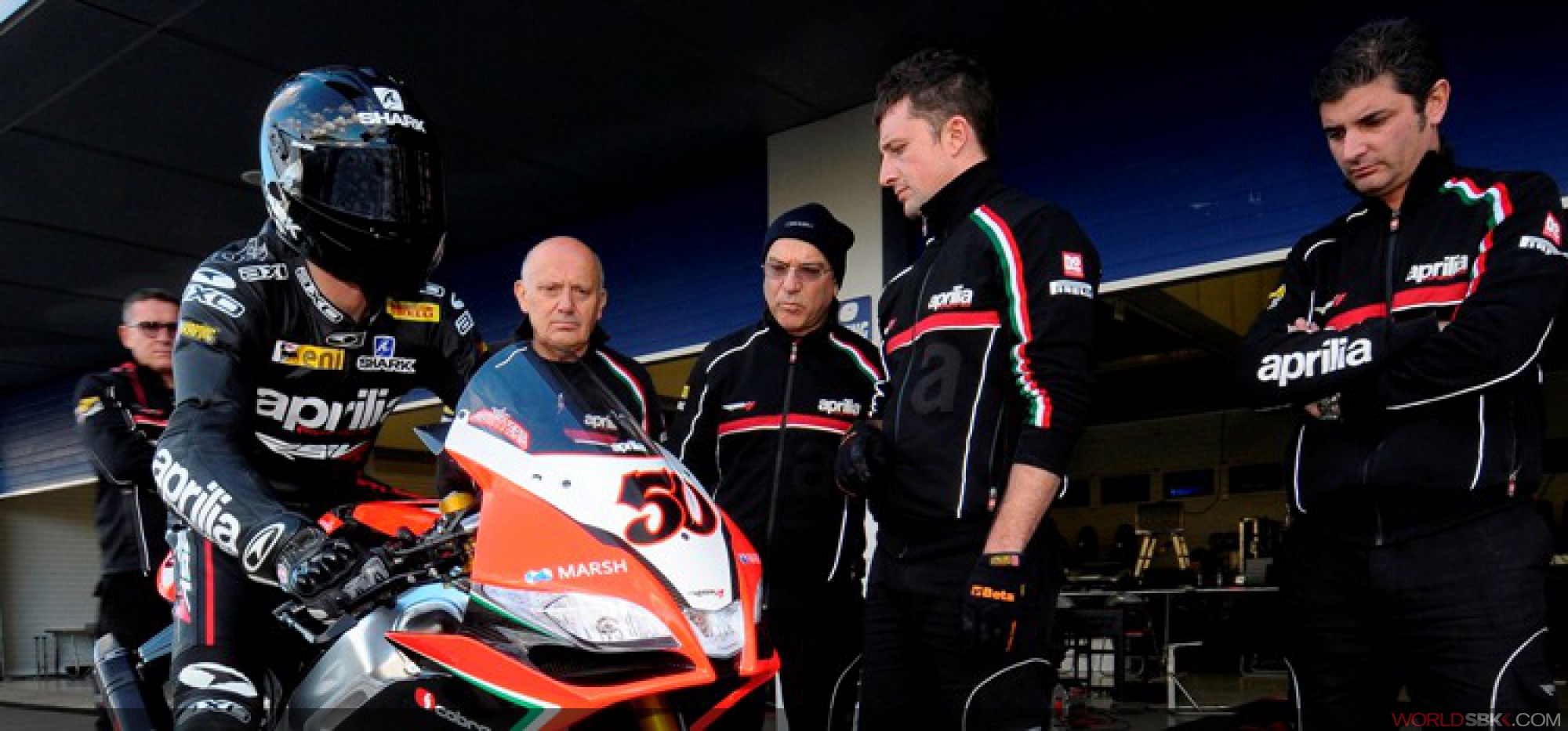 Guintoli confirmed as Aprilia Racing Team rider for 2013
Sylvain Guintoli has been confirmed in the Aprilia Racing Team for the 2013 Superbike World Championship. Guintoli, 30 years old from France, will be team-mate to Northern Ireland's Eugene Laverty astride an official Aprilia RSV4, the bike which, in the season which just ended, took the SBK World Manufacturers Title and accompanied Max Biaggi to victory in the Riders Championship.

Guintoli, a rider with plenty of experience who races with the number 50 on his fairing, was born in Montélimar in June 1982. He raced on an Aprilia in the 250 GP class from 2001 to 2006. He boasts two seasons in MotoGP (2007 and 2008). He made his WSBK début in the last race of the 2009 season at the Portimao circuit in Portugal. In the last three years in World Superbike he has taken a total of ten podiums with three wins and a pole position, always finishing the championship in the top ten rider standings.

Gigi Dall'Igna, technical and sporting director of Aprilia Racing had this to say: "Sylvain is a great addition to our team and we were very keen to have him. His excellent first contact with the RSV4 during the tests held at Jerez were also encouraging. He proved to be a fast and solid rider straight away. He and Laverty will make a team to be reckoned with. We're preparing for the new season now. We have the world champion bike and two capable riders who always aim for top results, so I think we'll have fun".

"I am very happy - said Sylvain Guintoli, busy with his first tests on the Aprilia at Jerez - especially because the feeling with the RSV4 has been good right from the first few metres. To be able to sit in the saddle of the world champion bike is a great opportunity for me - one of the most important in my career. I think the bike has extremely high potential, as we've seen in the past few years, and I'm confident that I'll be able to put in some excellent results with it".