Canada's Brett McCormick steps up to SBK
Wednesday, 14 March 2012 14:30 GMT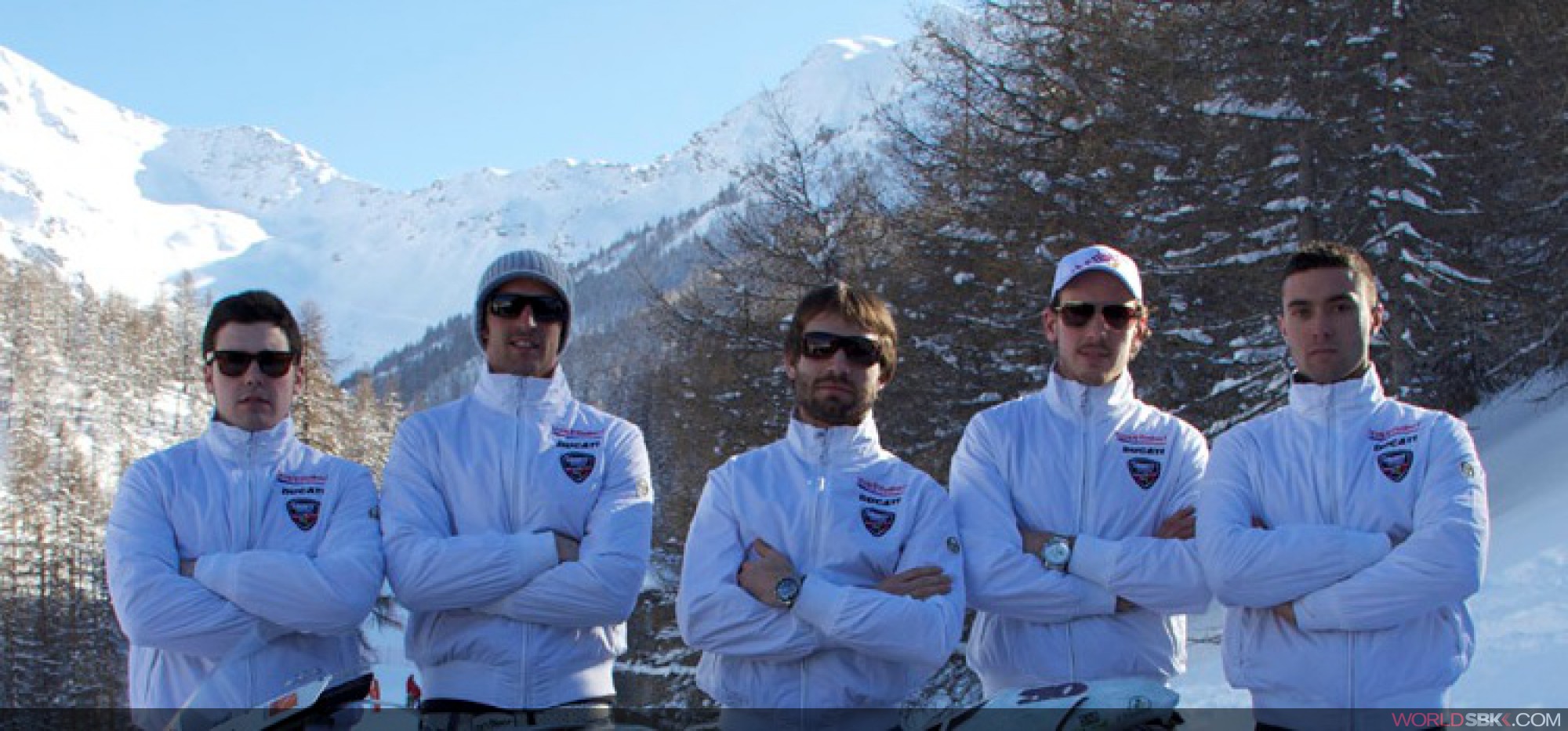 Canada's Brett McCormick steps up to SBK
As part of an initiative to expand the influence and results base of the overall Effenbert Liberty racing team in 2012 the three-man squad of Sylvain Guintoli, Jakub Smrz and Maxime Berger has been expanded to include a rider who was all set to represent the team in the FIM Superstock 1000 Cup this year, Brett McCormick. The Canadian rider will now compete on a fourth Effenbert branded Ducati Superbike from Imola onwards. Nicknamed 'The Kid' McCormick will be riding the Ducati 1198, running the race number of 68, for the first time.

McCormick, who will achieve a personal ambition by riding in Superbike this season, said, "The Effenbert Liberty Racing Team is giving me a great opportunity. My dream has always been to race in SBK and now that I have this opportunity, I will give it everything on the track. Recently, I've been studying and memorizing the circuits, which obviously I do not know well, so that when the D-day comes I am as prepared as I can be. It is going to be a very challenging season for me since I'm about to face many experienced riders. This is undoubtedly a great way to learn and grow and I will always try to be in the leading group!"

Team owner Mario Bertuccio also stated, "The incentive to promote McCormick into Superbike is consistent with our philosophy of helping to bring on young talents. We truly have the highest respect for the Canadian rider, we trust him and are certain that he can pay us back on the track. This is an important choice. There are only a few teams in SBK who have decided to increase the budget for the current season and our route makes us, day-after-day, even more proud and confident about the potential of the team. Federico Sandi remains Effenbert Liberty Racing Team's ace in Superstock and I am sure he will give us very good results riding the competitive Panigale 1199. Our active engagement in this direction remains intact."