Camier goes quickest in testing at Aragon
Tuesday, 16 October 2012 08:07 GMT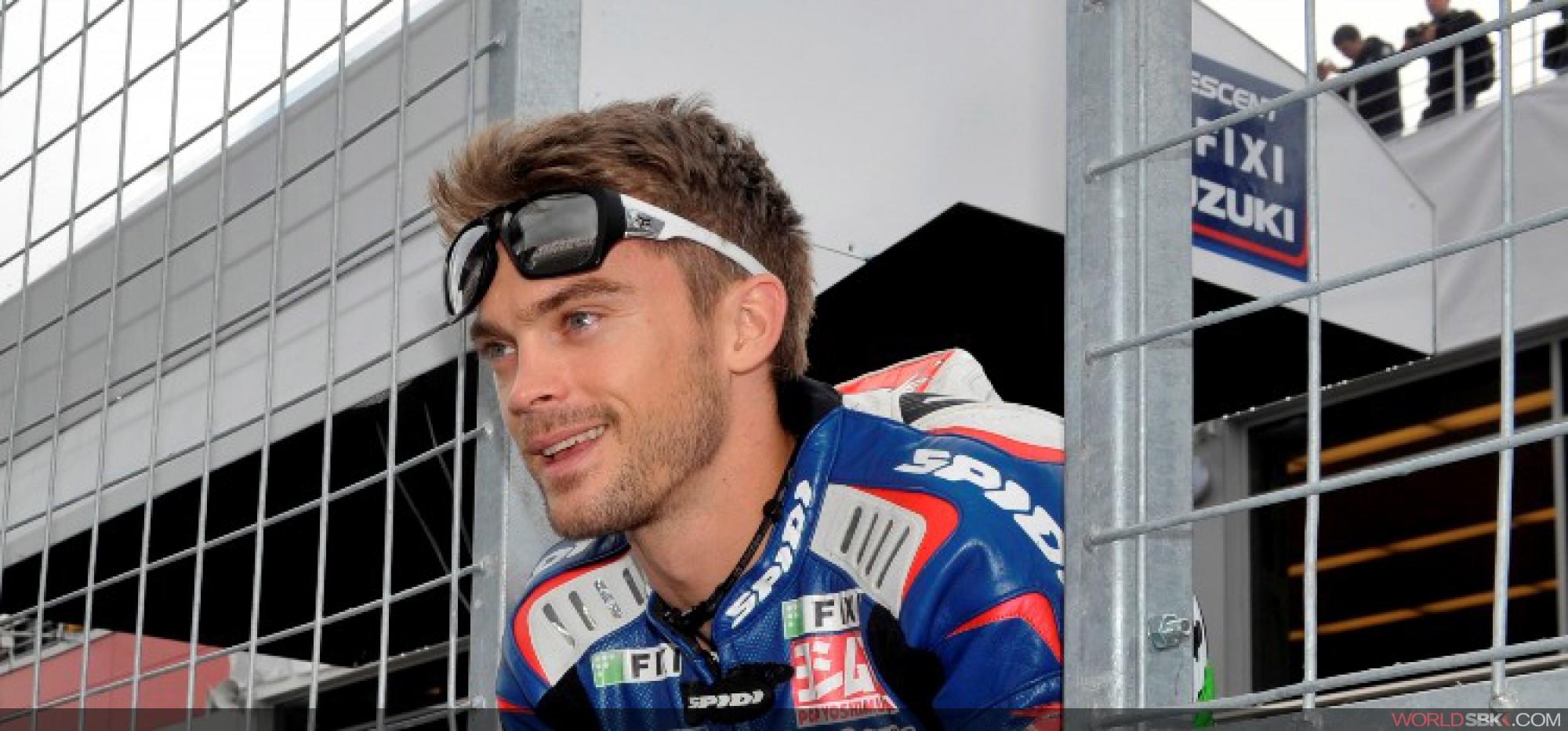 Camier goes quickest in testing at Aragon
Leon Camier (FIXI Crescent Suzuki) set the fastest time on the first day of Superbike testing which is taking place at Aragon in Spain until Wednesday this week.

The British rider lapped in 1 minute 58.2 seconds despite strong winds that disturbed the action on a dry and sunny day. This year's protagonists were also well up in the timesheets, with newly-crowned champion Max Biaggi (Aprilia Racing Team) setting third quickest time in 1'58"7 and Tom Sykes (Kawasaki Racing Team) a fraction quicker with a time of 1'58"6 with a 2013-spec Kawasaki in black carbon-fibre livery.

The new Ducati Panigale took to the track for its first direct head-to-head with its rivals, and immediately made a good impression. Former champion Carlos Checa lapped in a time of 1'59.0, a good result seeing a sit was just the third time out on this bike for the Spanish rider.

Michel Fabrizio also made an excellent debut on a Red Devils Aprilia machine, ending up with fifth time of the day in 1'59.3.

Day 1 times: 1.Camier (Suzuki) 1'58"2 (42 laps); 2. Sykes (Kawasaki) 1'58"6 (45); 3. Biaggi (Aprilia) 1'58"7 (20); 4. Checa (Ducati) 1'59"0 (50); 5. Fabrizio (Aprilia) 1'59"3 (50); 6. Laverty (Aprilia) 1'59"4 (70); 7. Baz (Kawasaki) 1'59"6 (50); 8. Hofmann (Aprilia) 2'00"4 (35); 9. Waters (Suzuki) 2'00"5 (63), 10. Giugliano (Ducati) 2'00"7 (32).