25 Years of World Superbike: Pierfrancesco Chili
Monday, 26 March 2012 10:49 GMT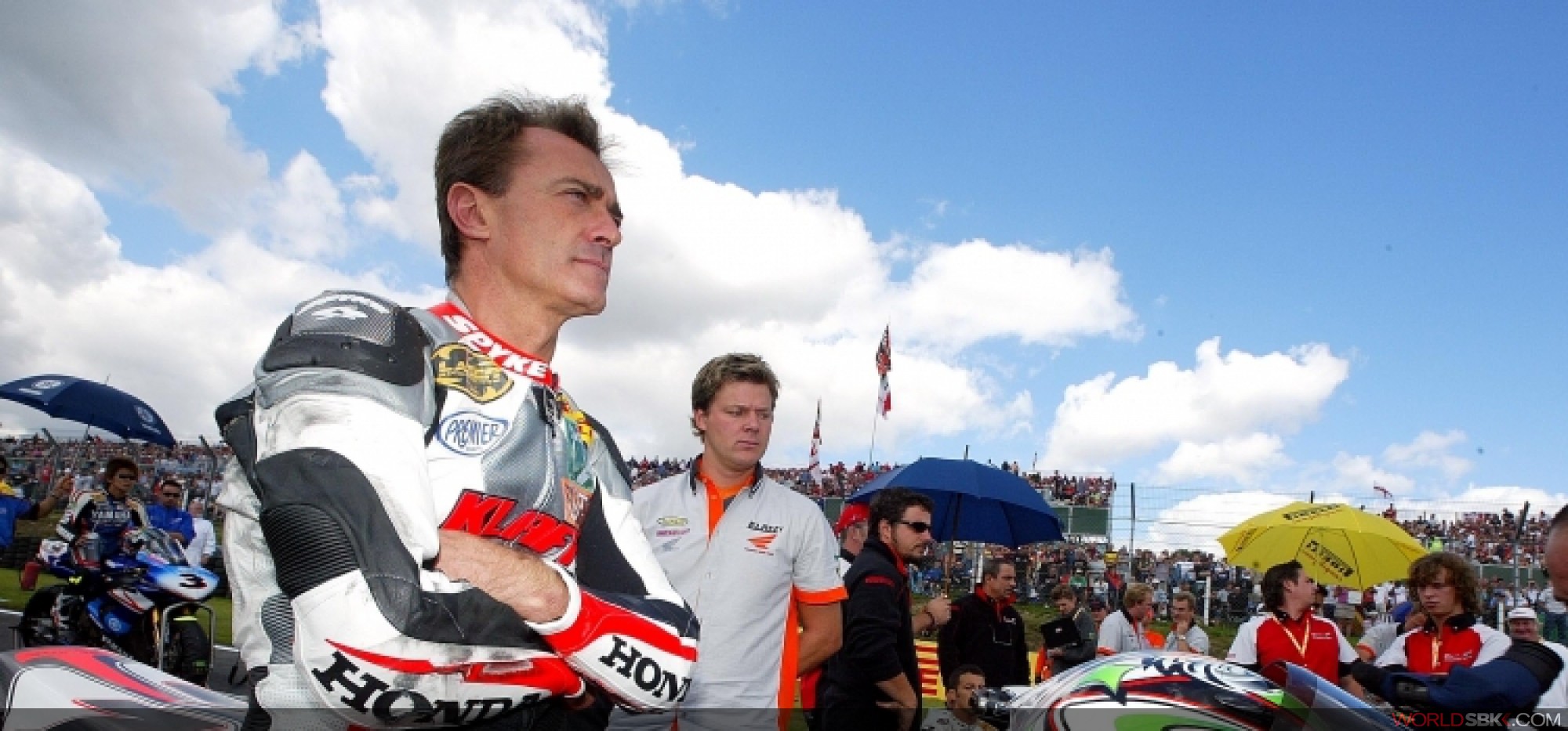 25 Years of World Superbike: Pierfrancesco Chili
The original fast rider who looked at SBK racing as the ideal way to prolong his career, Pierfrancesco Chili is one of the true legends of the class. Perennially youthful, even though he is 47-years old at present, Chili was the granddad of the class for some time, and raced right up until 2006. He finished inside the top four in both 1998 and 2000 seasons - first on a Ducati twin and then a 750cc Suzuki four-cylinder.

He took 17 wins in all, 29 fastest laps and ten pole positions - from his first involvement in 1995 to his last race, at Magny-Cours, his 276th career start. He scored a remarkable 61 podiums - sharing seventh place in the overall rankings with two others at this time. Few riders have ever come close to him for having a universal fan base. 'Frankie' as he was known to one and all, has always been box-office, win, crash or draw.

When asked about why he has so many fans all over the world, Chili states, "I think it is because I was like a normal person. And when I won it was for all the people, not only for myself or my team. I think people like me because I gave back to people some good emotions. Sometimes I pushed a little bit too much and fell down, but that was my style - I did not make so much calculation in my races. I wanted to just win!"

Chili was one of the original riders who found that Superbike offered opportunities simply because they had talent, and getting a competitive bike was not outside the scope of most teams. That is why he feels that SBK racing has been a success from the outset. "I think one of the reasons in that there is a relatively small cost and there have been some very good years when GP racing was in crisis. I think there were some years when SBK was better than MotoGP," said Chili. "Also, I won a lot of races on private machines in SBK, and that aspect gives the opportunity to have everybody believe they can try to win some races. That was wonderful for my teams and for other teams. You just need a good rider in a good private team. I made 61 podiums in SBK and only one year I got a factory bike. That was a fantastic element of World Superbike."

In a career with a lot of wins and a lot of privateer rides, Chili finds it difficult to find his own private highlight more worthy than another. "It is hard to remember every one, but I had a lot of satisfaction in general," said Chili, before narrowing things down a little. "Maybe in 2001 when I won on the Suzuki at Donington, even when it was a hard year for me. Maybe in some races with Ducati private teams I also have good memories. Maybe even in 2004 when I won on the last lap in the wet at Misano. Or when I won in Monza. Winning a race in front of Slight and Fogarty in 1996 was another. I had such good teams. Francis Batta gave me some good things. PSG-1 and also the Gattolone team in the beginning. I have a lot of good memories. I think in 2002, when I never got such good results was maybe the low point. But on the same kind of bike in 2003 I scored one win and seven podiums in total."

All hail Frankie, a legend on track and off, a rider with flair, charisma and great talent.