2013 EJC starts in great fashion at Milan's Honda launch
Tuesday, 13 November 2012 16:56 GMT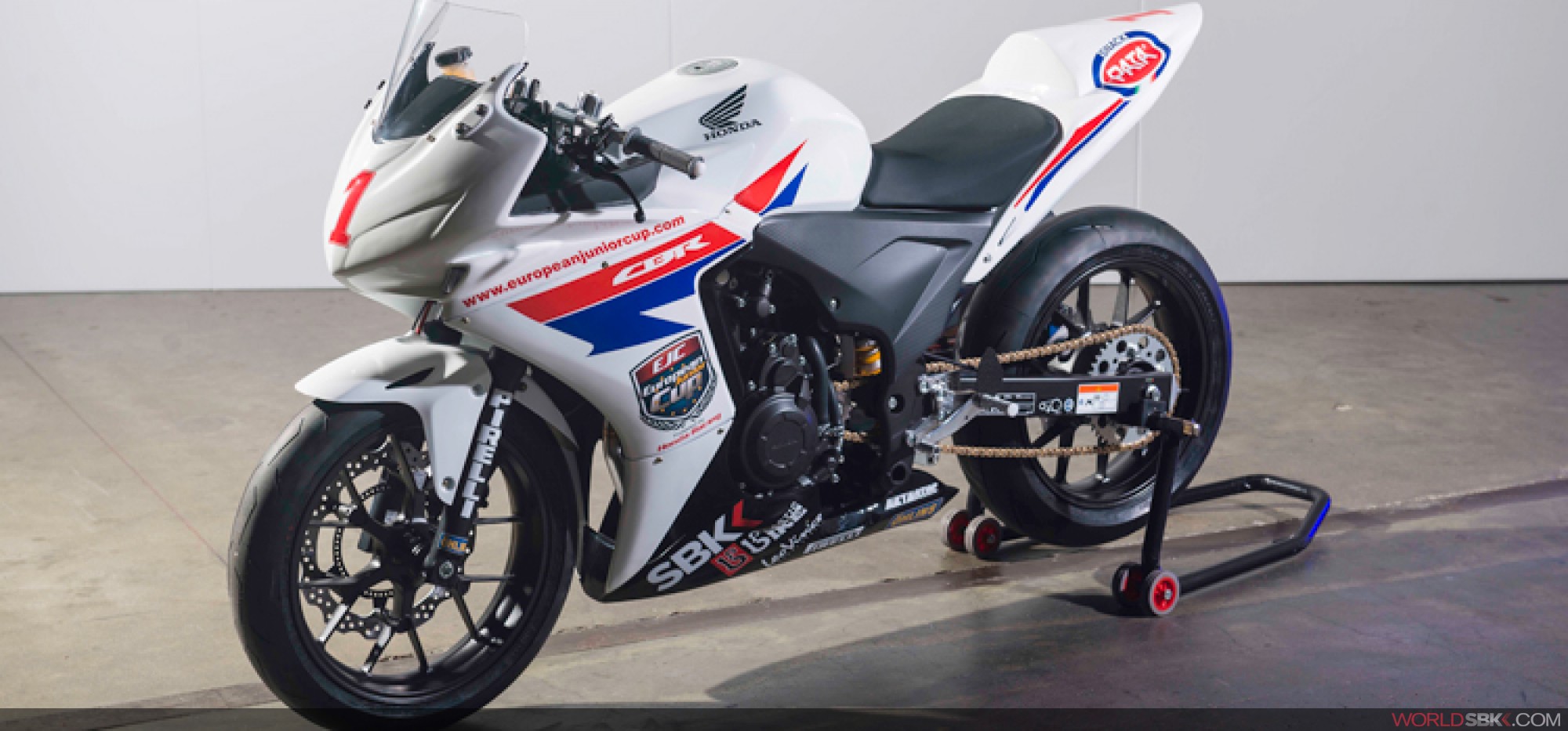 2013 EJC starts in great fashion at Milan's Honda launch
The road to the 2013 European Junior Cup, powered by Honda season takes another step forward as the new CBR500R EJC-spec race machine was unveiled last night - in front of a huge crowd - during the Honda launch of its new 2013 models in Milan. The one make entry-level series for riders between the age of 14 and 19 years old has already proved during the years to be one of the best testing grounds and showcase for the potential champions of tomorrow. Its new partnership with the top-level Japanese manufacturer - a brand well known for bringing the best riders to the world stage of motorcycle racing - opens a new range of possibilities for any young rider who wants to make it to the top. No surprise then that the new CBR 500R EJC-spec was presented by Jonathan Rea, multiple World Superbike race-winner and 2012 Suzuka 8 hour champion.

Thanks to the combined support of Honda, Pirelli and SBK the 2013 EJC Champion will receive the fantastic prize of a fully supported place in the 2014 European Superstock 600 Championship, racing the brand new Honda CBR 600RR.

"We are very happy for the partnership with the European Junior Cup and The series organisers Racedays Promotions" said Carlo Fiorani, Honda Motor Europe Racing Operations Manager" and to provide them the new CBR 500R, that in my opinion is the perfect bike for an entry-level championship. The goal of Honda is to develop and grow young talent and to find the next Jonathan Rea or Dani Pedrosa.

This is a very affordable championship for young riders as, with a budget of less than 20 thousand Euros you get everything - including bike transportation from one circuit to the next, and support at the track - and at the end of the year the rider will own the bike. The ultimate reward for the 2013 champion will be a free of charge ride in the European Superstock 600 Championship in the following season. The European Junior Cup is the perfect stage for young riders to grow and develop their skills and racing knowledge and not just Honda, but the whole motorsport community will benefit from it".

Simon Rayner, European Junior Cup powered by Honda Series Director, added: "We are very excited to work with the world's largest motorcycle manufacturer. It's a great honour for us to be chosen as a partner for this championship. We are also finalizing our plans to line up a three riders team - that will race on the new CBR 600RR - for the upcoming European Superstock 600 Championship season, in which we hope to include this year's EJC champion. We've seen the bikes tonight at the launch, and the CBR 500R is without the shadow of a doubt the best bike for the European Junior Cup."