Sykes aboard Kawasaki's ZX-10R again for 2012
Tuesday, 15 November 2011 13:01 GMT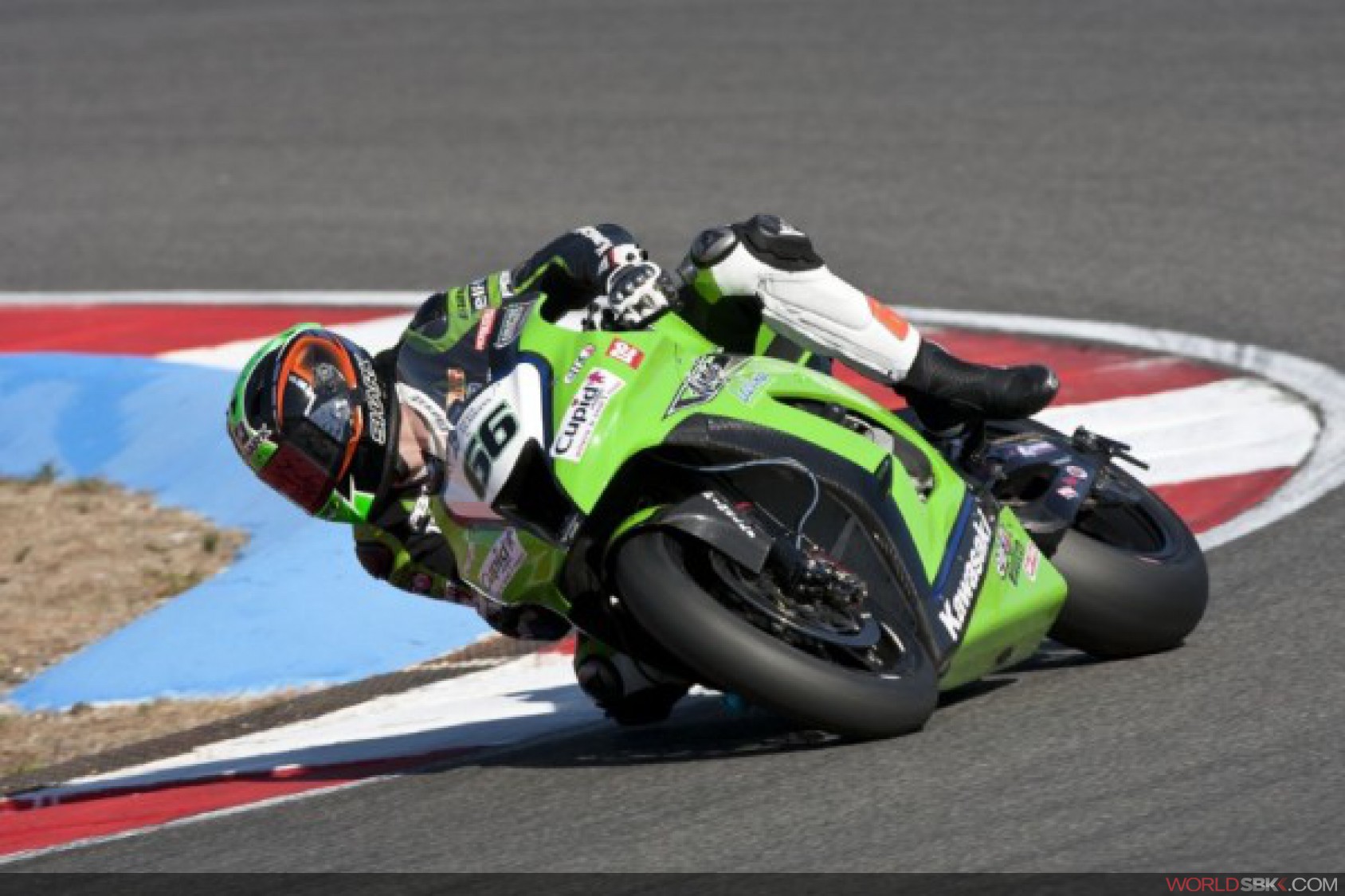 Sykes aboard Kawasaki's ZX-10R again for 2012
Tom Sykes has signed to ride for the official Kawasaki Racing Team in 2012, joining existing rider Joan Lascorz. Sykes, who has been an official Kawasaki rider for the past two seasons and a key figure in the development of the current Ninja ZX-10R racebike, has already won a world championship race for Kawasaki, at the German WSBK round in early September.

The team's European logistical base will be in Spain but with overall control coming direct from Japan, as the Superbike World Championship programme is a full Kawasaki Heavy Industries project.

Tom Sykes: "I'm very happy to be continuing with Kawasaki and the Ninja ZX-10R in 2012. I believe the bike has good potential and we saw some of that come through in 2011 with a race win in Germany and superpole at Misano. These are the kind of results I am looking to achieve in the coming season on a regular basis and I really believe we can do this. I have a lot of confidence in Kawasaki and the team around me, so if we can improve a couple of points with the set-up of the bike on the track which I feel are restricting performance this would be a big step forward for us in the final results. I am looking forward to re-starting our test programme again very soon."

Guim Roda, Team Manager: "We are very happy to run with Tom in 2012. Kawasaki always tries to keep the people it has in place and Tom has been making a good job in the last two years with Kawasaki. He has the potential to go fast, as he has shown in 2011, and now we have to repeat that for full race distance at each round. He is young and determined, which are good combinations for a fast rider. I'm sure working closer with Marcel, his new crew chief, and taking part in all the tests we have planned means he will take one step more and he will be able to fight for the podium places at every race. Let's see what he can show us all next year."