Melandri anxious to get back on track
Wednesday, 16 November 2011 16:12 GMT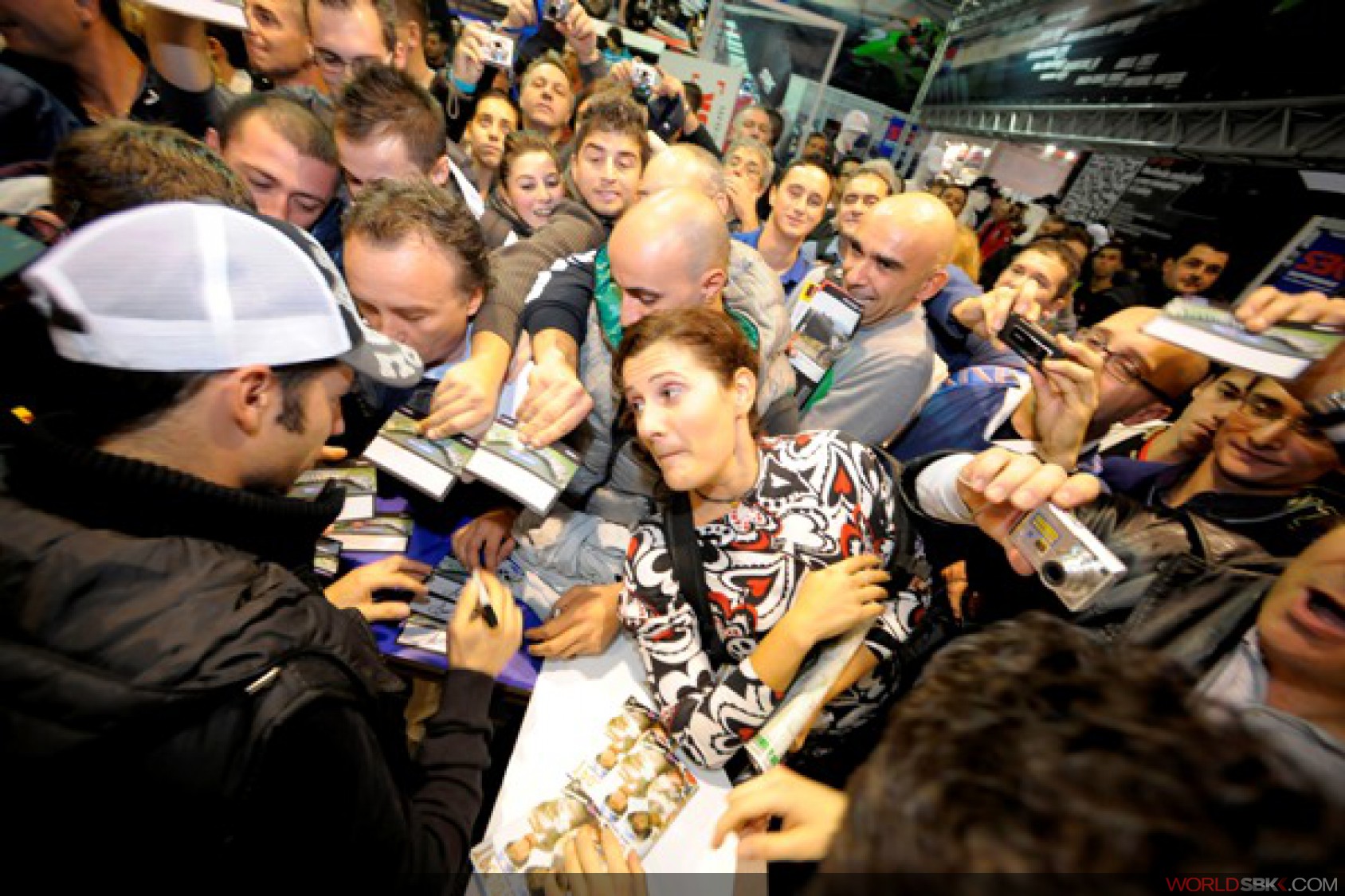 Melandri anxious to get back on track

The championship has come to EICMA with rider participation throughout the event. Do you like this idea?

"Yes, as I've often said in the past, the fact that the fans and the general public can meet and have close contact with the riders forms part of the true spirit of bike racing. All this makes our sport different from all the others."

You've just come back from Germany, where you paid a visit to BMW headquarters. What was the aim of the visit?

"We began with a first meeting just to get to know the team and the working environment. At the moment it's too early to put together a schedule because I've only done one day's testing. We've got a busy schedule ahead of us at the end of November, let's hope the weather will lend us a hand. It'll be important to understand the good points of the bike and where we have to work on. We've got to work quickly to at least change the bike's characteristics, in order to avoid the problems that emerged in the 2011 season."

You've got a new team-mate next year in Leon Haslam. You think things will change much from the rapport you had in 2011 with Laverty?

"Leon is a very strong rider, second place with Suzuki in 2010 didn't come about by chance. Both are very fast, I like their mentality and character. With Haslam it'll be important to work for the common good and for the company in general. Then if we're out on the track fighting for a good result, may the best man win. I'll go my own way just like last year. At the moment we know we're going to have to play catch-up, so we have to collaborate with a well-defined programme."

What do you think of the winter test ban introduced this season?

"I don't think it's such a bad thing. A month and a half's break passes by quickly, and you're forced to stop and begin to take a look at the data accumulated in the tests. Without this break we would have continued to test and look for new solutions, running the risk of not finding a clear development path. I'll be going on a ten-day cruise in the Caribbean to switch off from everything, then I'll start to train again in December. For the moment however I can't wait to test the bike again."