FIM Gala sees Checa and Davies honoured
Monday, 5 December 2011 10:46 GMT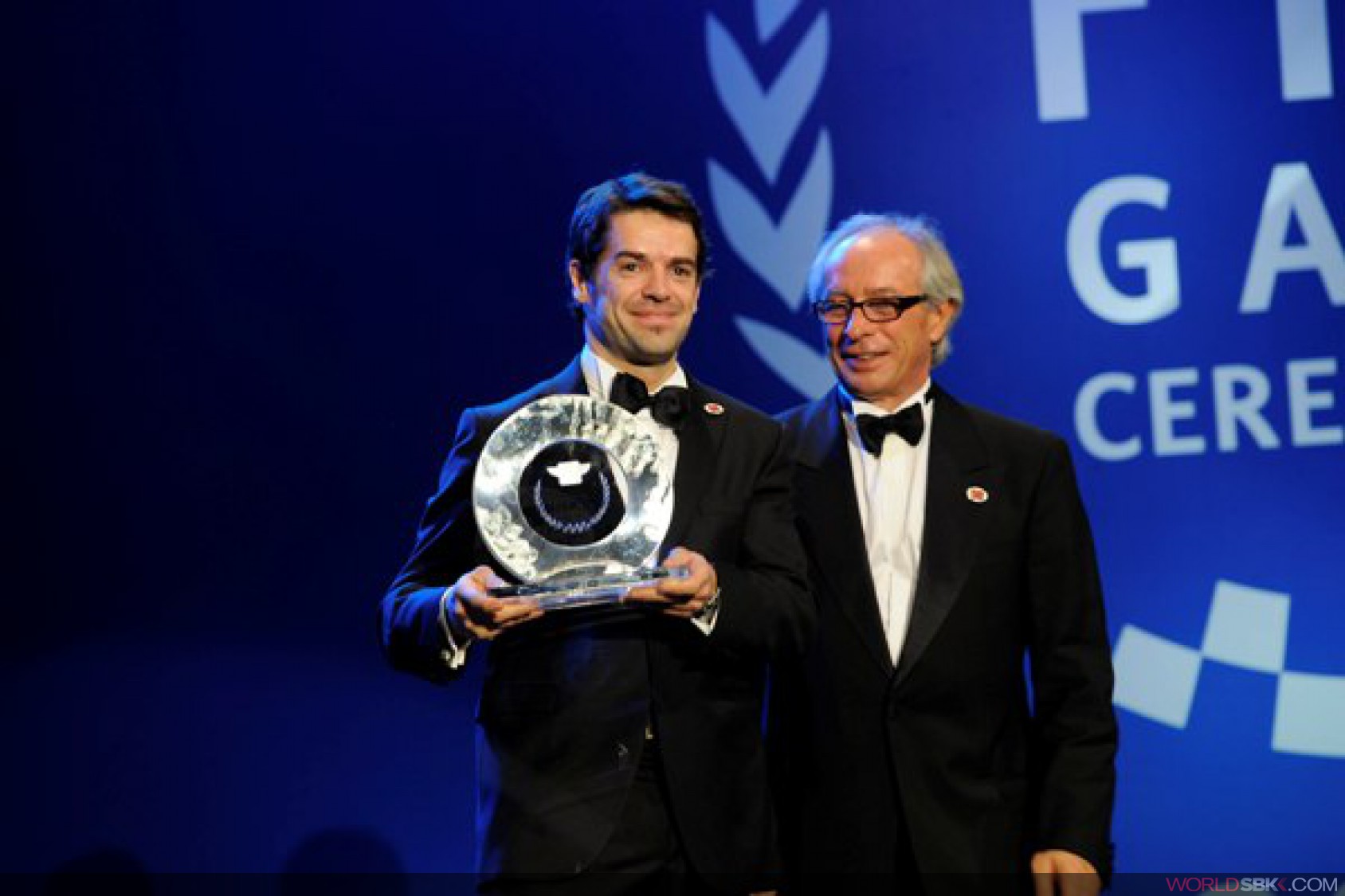 FIM Gala sees Checa and Davies honoured
In the glitzy surroundings of the Estoril Casino FIM champions of all kinds were presented with their winners' medals and certificates on Sunday 4 December, with Supersport World Champion Chaz Davies and Superbike World Champion Carlos Checa in the vanguard (Photos: FIM/Good Shoot).

Around five hundred guests packed into the impressive Silver and Black room of the Estoril Casino to enjoy an evening of entertainment, which was broadcast live on TV in several different countries.

Alongside some iconic names from many disciplines four times WSBK champion Carl Fogarty was formally recognized as an FIM Legend, as well as handing out prizes to other winning competitors.

In addition to the many FIM World Champions who stepped forward to receive their awards, the FIM also made three special presentations for FIM Rookie of the Year, FIM Woman of the Year and FIM Personality of the Year. These three awards were voted for by the media, fans, teams, industry and riders via the FIM-LIVE.com website during more recent weeks, with over twelve thousand votes being received in total.

There was a pleasant surprise in store for Carlos Checa who was voted FIM Personality of the Year, topping off what has been an incredible season for the Spanish rider.

Overall host of the event, FIM President Vito Ippolito stated. "Last year was the first year for the FIM Gala, and whilst it was a great success, the second edition has been even better. It is such a pleasure and honour to have so many FIM World Champions and our extended FIM family all together to share this wonderful evening. Again I must thank the riders and teams for being here tonight, as after their busy schedules I know they will be ready for the winter break. However I think even only its second year, we can all understand the importance of the FIM Gala both for the FIM and for motorcycle sport as a whole."