EJC saves best for last as Davies wins title
Thursday, 6 October 2011 16:27 GMT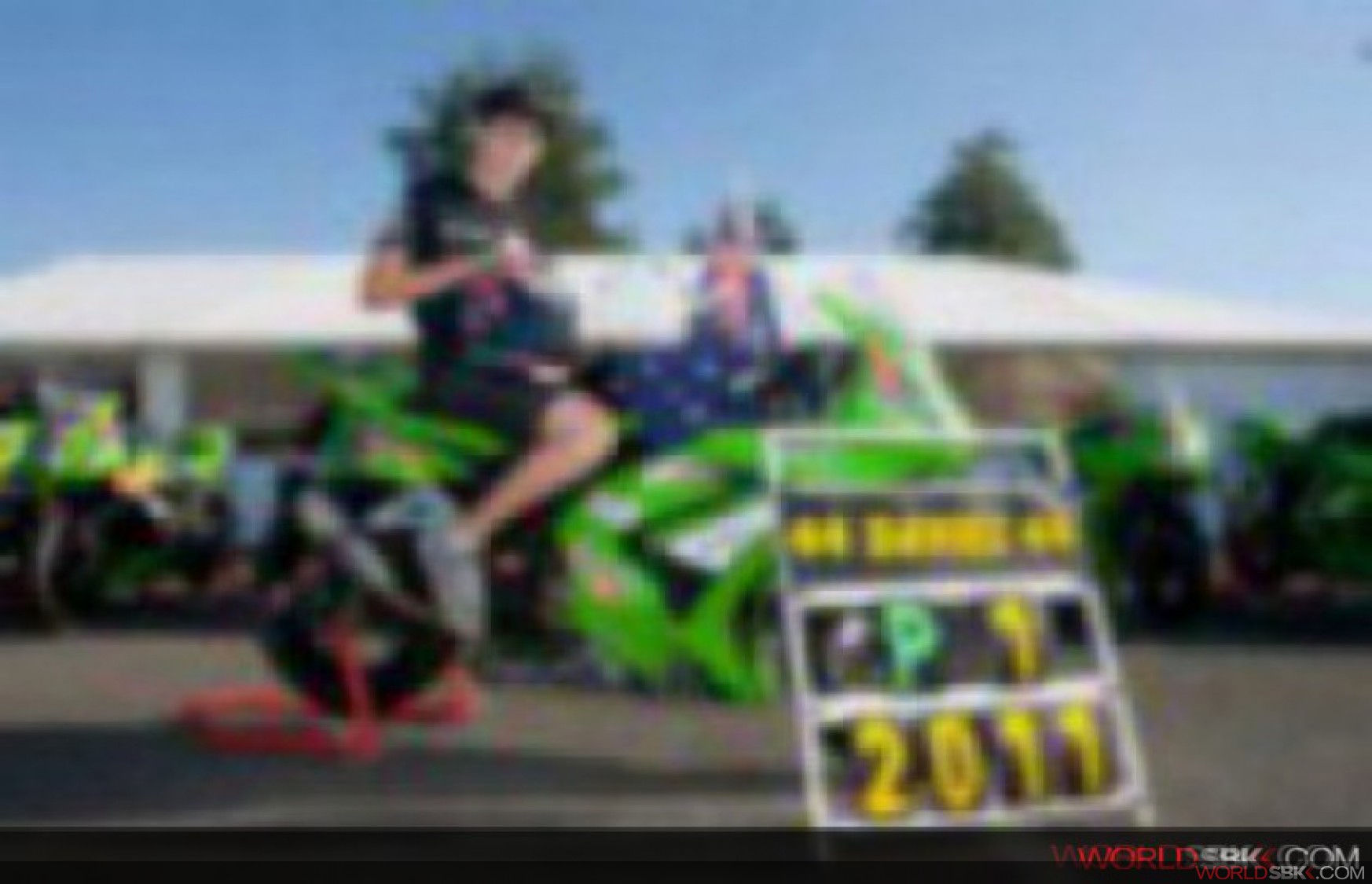 EJC saves best for last as Davies wins title

Heading into the Magny-Cours World Superbike round Australian Matt Davies lead Germanys Tom Busch by 10 points, and needed only to finish third to clinch the title. Busch was determined to give his all and was fast from the start, setting the quickest time in free practice before going on to claim pole position in qualifying from wildcard English rider Josh Harland in second. Matt Davies qualified third, after an uncharacteristic fall, and Californian Brandon Kyee completed the front row.

The start of the race saw New Zealand 125 champ Jake Lewis lead for 3 laps whilst Davies, Busch and Harland swapped positions at nearly every turn. Busch fell back in the group and was passed for third by Spain's Ruben Fenoll, despite an incredibly brave passing manoeuvre by the German rider around the outside of the group at turn two. At the start of lap six the championship was all but decided when Busch - who was desperate to take the lead and keep his title hopes alive, tried the same line only to run wide and fall, sliding into the gravel trap.

Seeing his rival was out of the race Davies sensibly stayed out of the battle for the podium between Harland, Fenoll, Lewis and his fellow New Zealander Daniel Mettam. Fenoll and Mettam were fighting for third place in the championship and despite the young Spaniard gesturing to chase the leaders the two riders slowed each other and Harland was able to establish a gap which Jake Lewis pushed hard to close. Further down the field Finnish rider Valter Patronen had improved dramatically on his qualifying times and was closing on the lead group in sixth, followed closely by the youngest rider in the race Augusto Fernandez who also set the fastest race lap. In the final corners Mettam made a small mistake allowing Fenoll past to take third place at the line, behind Jake Lewis in second and a jubilant Josh Harland taking the win. Matt Davies showed maturity to ride safely to a close fourth position.

And so after 6 fantastic races Australian Matt Davies is the 2011 European Junior Cup Champion, ahead of a courageous Tom Busch from Germany, who braved a fractured elbow to join the post race celebrations and congratulate his rival, and Spain's consistently fast Ruben Fenoll.

Results: 1. Josh Harland (Gran Bretagna); 2. Jake Lewis (Nuova Zelanda); 3. Ruben Fenoll (Spagna); 4. Matt Davies (Australia); 5. Valter Patronen (Finlandia); 6. Daniel Mettam (Nuova Zelanda); 7. Augusto Fernandez (Spagna); 8. Lee Jackson (Gran Bretagna); 9. Amelie Demoulin (Francia); 10. Ross Patterson (Gran Bretagna); 11. Qays Hashmi (Pakistan); 12. Loris Hunt (Gran Bretagna); 13. Jean Francois Demoulin (Francia).

Final championship standings: 1. Matt Davies (AUS) 121; 2. Tom Busch (GER) 98; 3. Ruben Fenoll (ESP) 72; 4. Daniel Mettam (NZL) 69; 5. Brandon Kyee (USA) 48; 6. Ross Patterson (GBR) 34; 7. Jean-Francois Demoulin (FRA) 34; 8. Amelie Demoulin (FRA) 33; 9. Qays Hashmi (PAK) 33; 10. Loris Hunt (GBR) 30; 11. Jake Lewis (NZL) 29; 12. Josh Harland (GBR) 25; 13. Sylvano DeAguiar (RSA) 24; 14. Miguel Aranda (ESP) 20; 15. Lee Jackson (GBR) 19; 16. Daniel Teixeira (RSA) 17; 17. Kyran De Lange (RSA) 16; 18. Adam McLean (GBR) 16; 19.Themba Khumalo (RSA) 13; 20. Valter Patronen (FIN) 11; 21. Augusto Fernandez (ESP) 9; 22. Susi Steibl (GER) 8