Biaggi looks ahead after Monza ride-through
Tuesday, 10 May 2011 09:04 GMT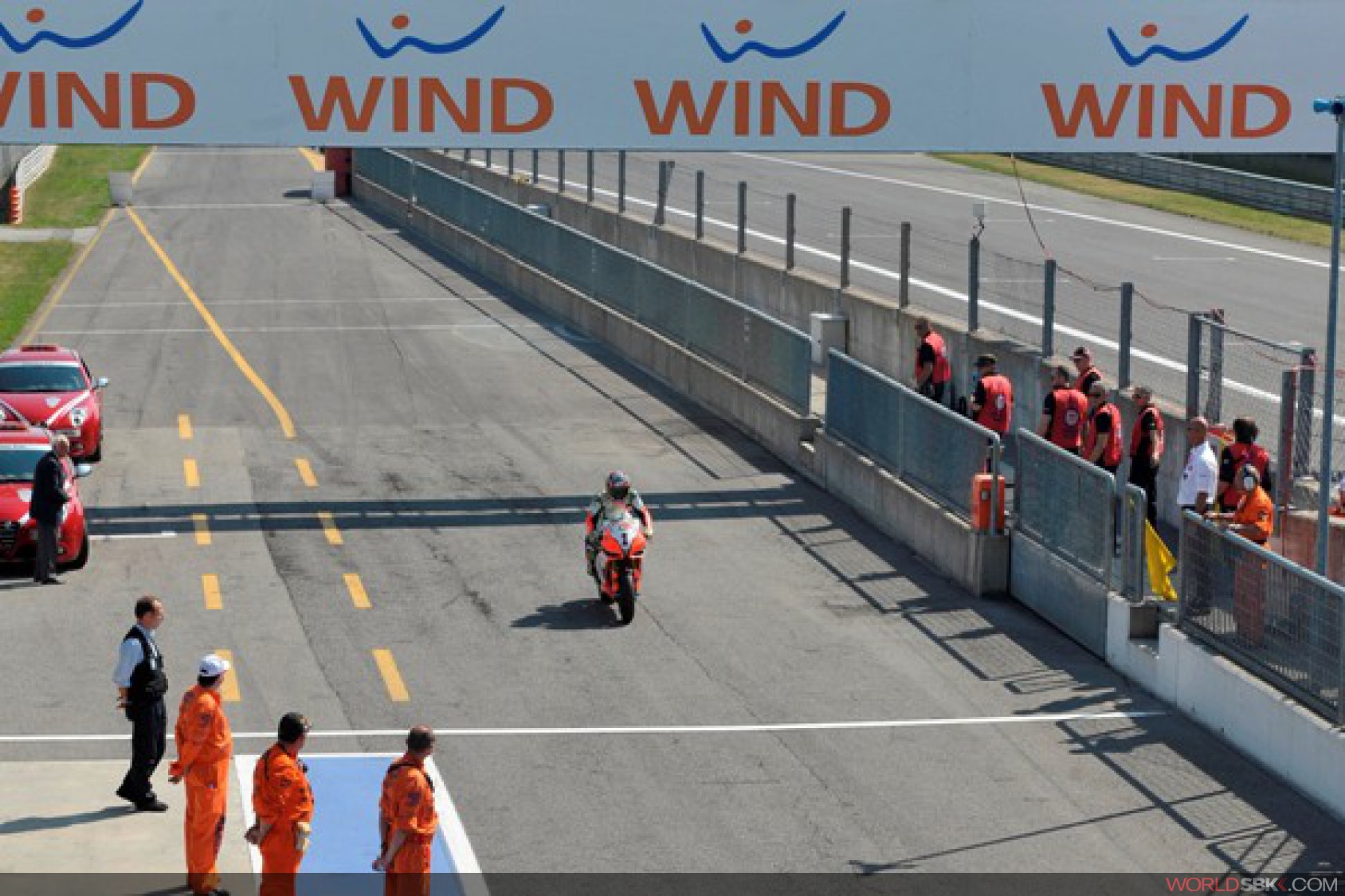 Biaggi looks ahead after Monza ride-through

But a cut across the first chicane by Biaggi on lap 11 forced the Race Officials to levy a ride-through penalty against the Aprilia Alitalia rider. This penalty was the only one foreseen by the regulations, as had been explained in detail to the riders during the Thursday afternoon briefing. Max, who passed through the pit-lane at 60 km/h, returned on track in twelfth place but recovered to finish eighth at the flag.

"At the moment I am feeling only great disappointment, for me and for the entire team," he declared. "We prepared to the best of our ability and I think we showed that on the track. I have to accept this severe decision, blaming myself for not having been shrewd enough not to have touched that line. Now we have to regroup and focus on the next races. There is still a long season ahead".

This was the comment on a weekend which, in any case, saw the Aprilia Alitalia Racing Team confirming its strength as the reigning Champion team, entrusted to the leadership of Gigi Dall'Igna, Aprilia technical and sports director: "The judging officials are there to take decisions. It's our job to respect them and so we must accept the penalty which the judges enforced. However, we cannot keep quiet about the fact that, from a strictly sporting point of view, Max drew no time advantage from cutting the turn. Our disappointment is made even more bitter in consideration of the work that the entire team did in order to perform as best as possible for this round. Now we'll continue to work hard - concluded Dall'Igna - as we have always done, in order to keep this championship open until the end".