Rea on podium at Suzuka 8-Hour race
Monday, 26 July 2010 10:55 GMT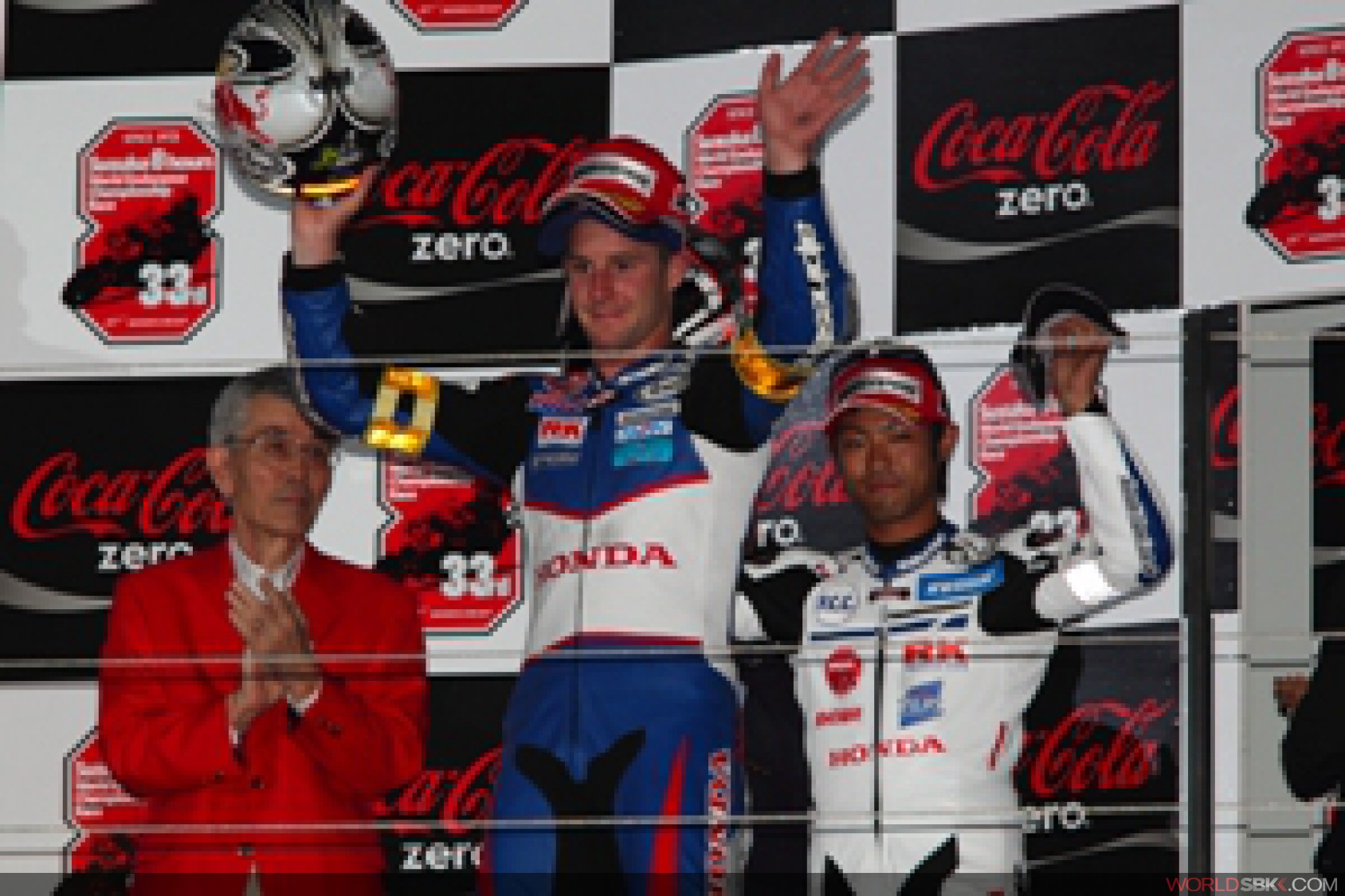 Rea on podium at Suzuka 8-Hour race
Jonathan Rea, a regular WSBK rider for the Hannspree Ten Kate Honda squad, had an eventful Suzuka 8-Hour endurance race on Sunday for the TSR FCC Honda squad, finishing third with riding partner Kosuke Akiyoshi.

Akiyoshi was given two stop-go penalties and Rea fell relatively early in the long event, but the pace of their recovery to a podium position was impressive, setting the fastest lap of the race with a 2'08.705 as they came back from a lowly 42nd position. Rea and Akiyoshi were only two laps behind the winning combination of former WSB regular Ryuichi Kiyonari and Takumi Takahashi (Musashi RT HARC-PRO Honda).

Said Rea of his experience, "First of all, I want to thank all my team and the Japanese fans. Today was a tough day. We had some unexpected troubles and mistakes, so to be honest I am not so happy. Yet working well together with Akiyoshi and repeatedly telling myself 'never give up, keep going', we were able to get into third place. If I have a chance, I want to participate in the Suzuka 8 Hours again!"

The final podium ceremony was dominated by Honda riders, after the Yoshimura Suzuki team dropped out of early contention to finish sixth, thanks to a crash, and the Keihin Kohara Honda team of Shinichi Itoh and Makoto Tamada capitalised to go second.

Rea now heads back to Europe for the next round of WSBK, at Silverstone this coming Sunday, August 1.