Laconi back on track again for DFX at WDW
Friday, 11 June 2010 08:36 GMT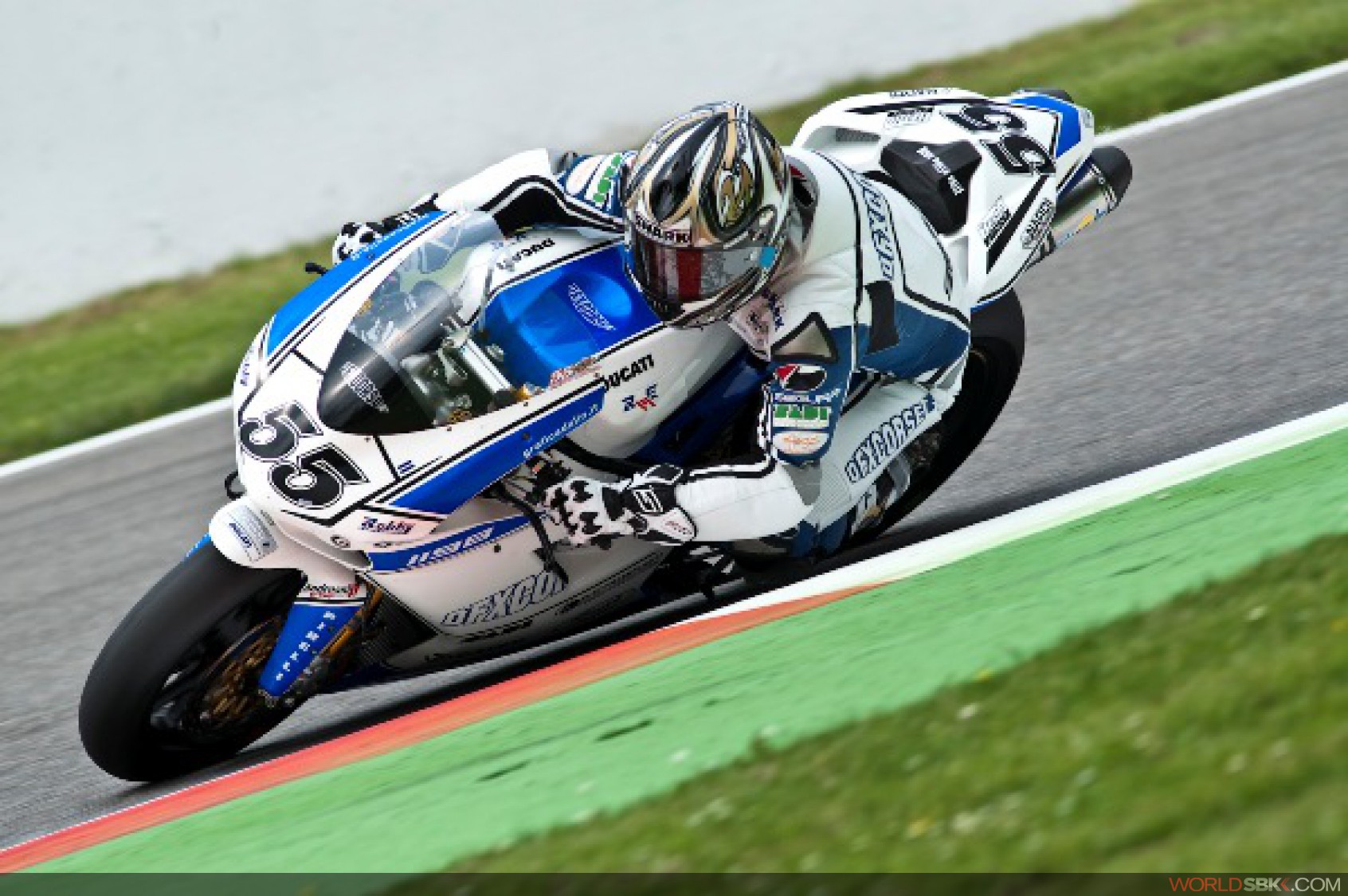 Laconi back on track again for DFX at WDW
DFX Corse, which switched back to Ducati in 2009, is one of the teams taking advantage of World Ducati Week currently being held at Misano World Circuit to put in some extra track testing time. The team is present with the rider it normally enters in World Superbike events, Lorenzo Lanzi, but also with a man who has experienced an important chapter of his long career with the Veneto-based squad: Regis Laconi.

Following his dramatic crash during free practice at Kyalami in 2009, the Frenchman has now returned for an exploratory test to see his current state of form. Laconi has continued training on his bicycle all this time to remain fit, and after more than 70 laps with a best time of 1'37''800, he proved that his talent is still intact. But any thoughts of returning to racing for the moment are premature and totally groundless. The friendship that ties Regis to team manager Daniele Carli enabled the test to take place, for the joy of the thousands of WDW fans.

Lorenzo Lanzi was back on his regular 1098 mount for the first time since Monza and was immediately back on the pace. After 45 laps the Italian had recorded a best time of 1'36''600, also setting a good race pace over the distance. Lanzi will be back on track on Sunday evening and then on Monday on a day reserved for the Ducati teams taking part in this year's championship.