Haslam faces uphill task as Imola draws near
Monday, 20 September 2010 09:54 GMT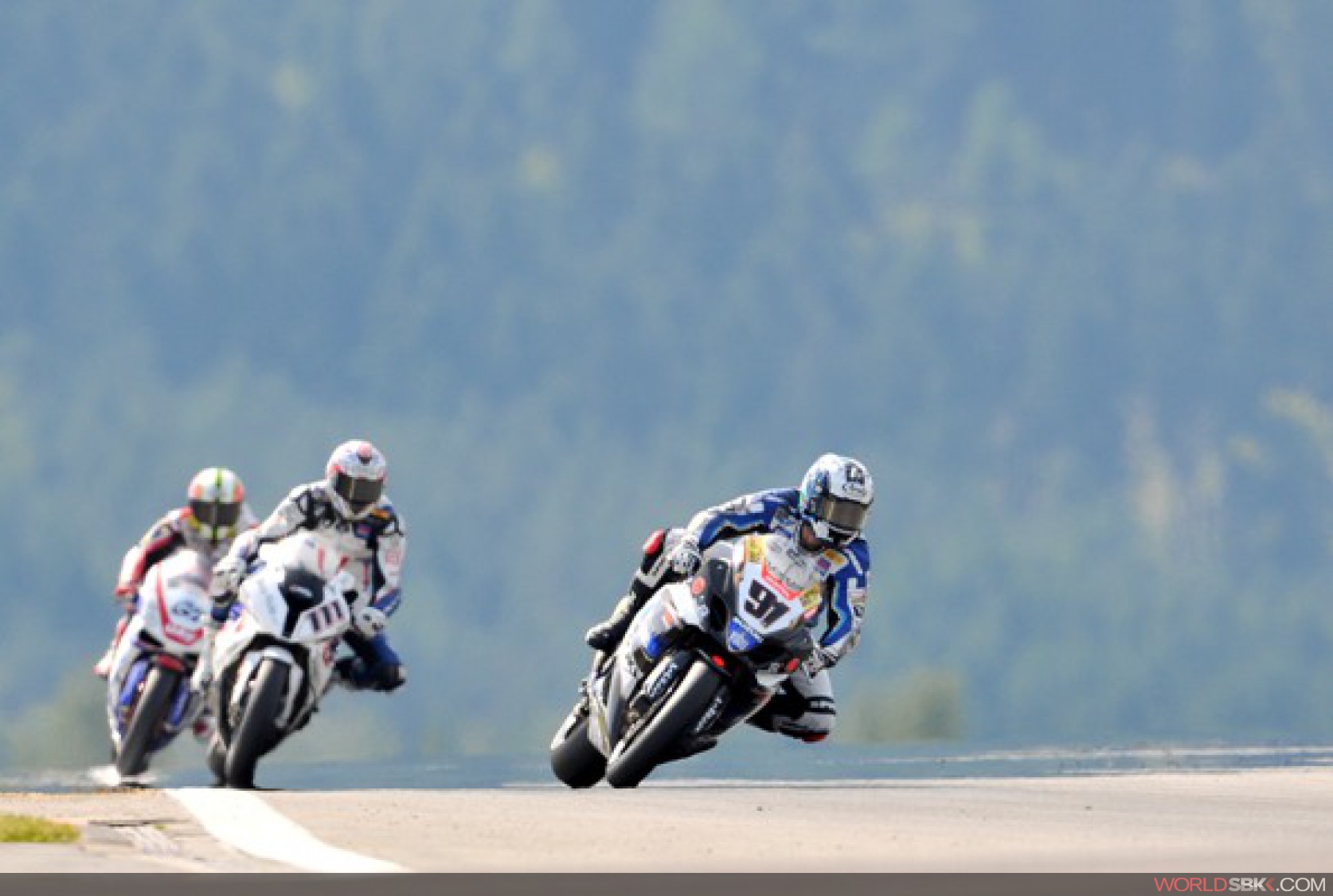 Haslam faces uphill task as Imola draws near
With a points deficit of 58 and four individual races left to run, Leon Haslam (Suzuki Alstare) has a difficult task ahead of him in his quest to catch and pass championship leader Max Biaggi (Aprilia Alitalia). There are a maximum of 100 points up for grabs for any rider who scores all four race wins in the remaining fixtures. Haslam's overall cause has not been helped by events at the previous round in Germany, in which Leon injured his right thumb and left knee ligament in a fall, but battled on to stay in contention with Biaggi.

The path for Aprilia and Biaggi to follow, on the other hand, is simple now. Just finish ahead of Haslam in each Imola race to guarantee the title one race early.

If Haslam does manage to beat Biaggi at the Italian riders third home round of the season, Max still only has to leave with a 50 point differential or better to take the crown, as he already has more race wins (nine) to his credit than Haslam can possibly score, even if Leon takes the last four in a row for Suzuki.

If Biaggi wins the Superbike World Championship, at Imola or even if he has to wait until Magny-Cours one weekend later, it will be the first world championship in this category for an Italian rider, and the first Rider's title for Aprilia as well.

There has only ever been one non-native English speaker to leave with the full World Superbike title in his possession, France's Raymond Roche, in 1990. For some reason or other, every other WSBK Champion has been Australian, British or American.