Guintoli to partner Smrz in Liberty Racing
Tuesday, 5 October 2010 17:12 GMT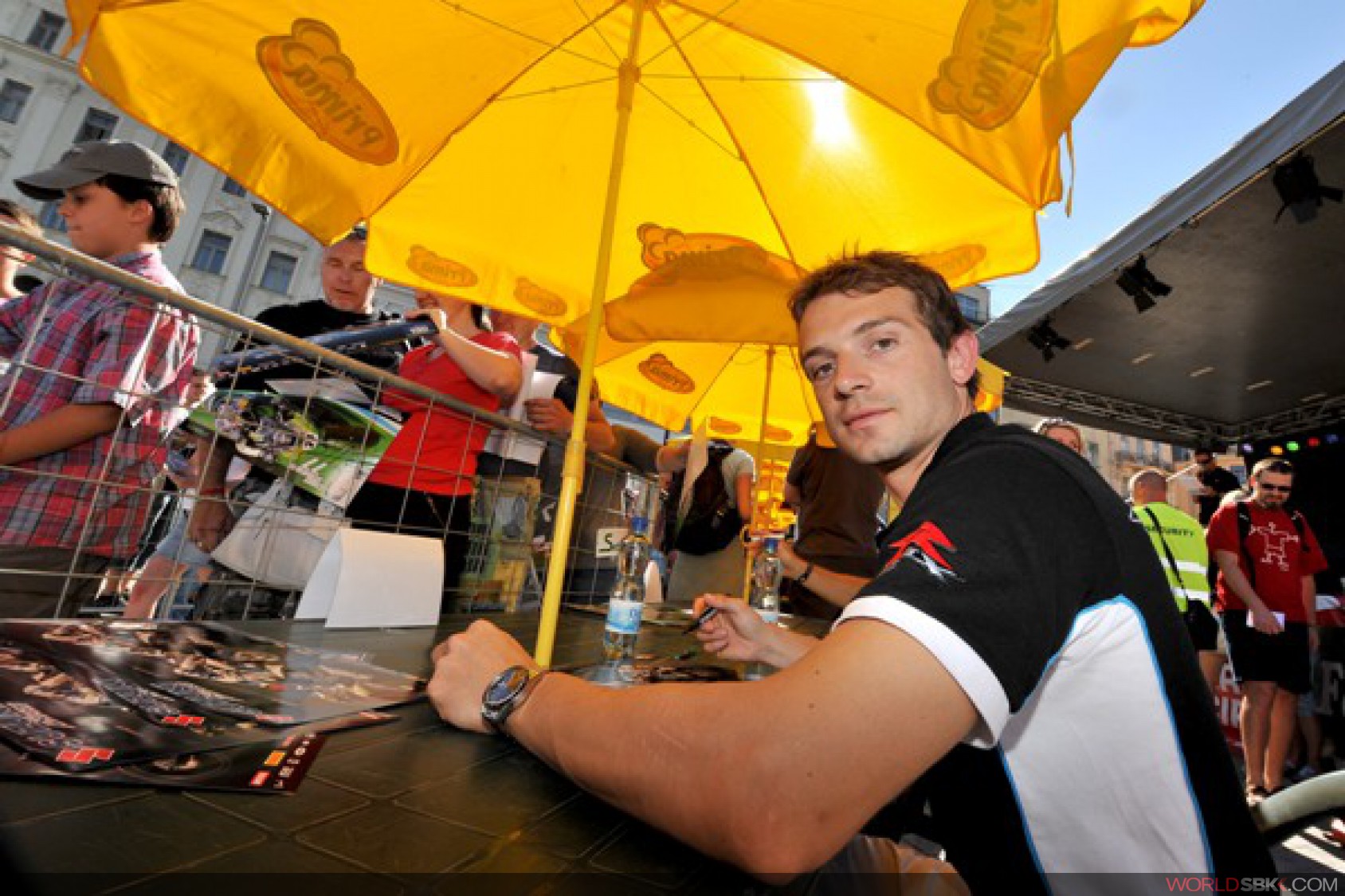 Guintoli to partner Smrz in Liberty Racing
After weeks of intensive work organizing the team for next season, Liberty Racing confirmed the name of their second rider to Jakub Smrz immediately after the race at Magny Cours in the 2011 FIM Superbike World Championship.

After careful evaluation and negotiations involving several top riders, the final choice has fallen on Frenchman Sylvain Guintoli, who raced an Alstare Suzuki in 2010, ending his championship debut in WSBK with an excellent seventh place in the overall standings. The 28 year-old Frenchman has 10 years of experience in 250cc and MotoGP, and is certainly a guarantee of results for the newborn team.

Mario Bertuccio, CEO of Liberty Cz Group, as well as the team owner, declared: "I am delighted to have managed to sign another "top rider" for the team, which will definitely help to give those good results the company investors and its partners are expecting from this venture. Thanks also to Infront and the racing division of Ducati for the support and encouragement given to the team and its members for the launch of this new structure, and we are hoping that the partnership will be full of satisfaction for everyone."

In the next few days the names of all the members of the technical staff will also be announced, but in any case they will be professionals with years of experience in the motorcycle racing world.