CAME Yamaha team set for world stage
Tuesday, 27 July 2010 10:49 GMT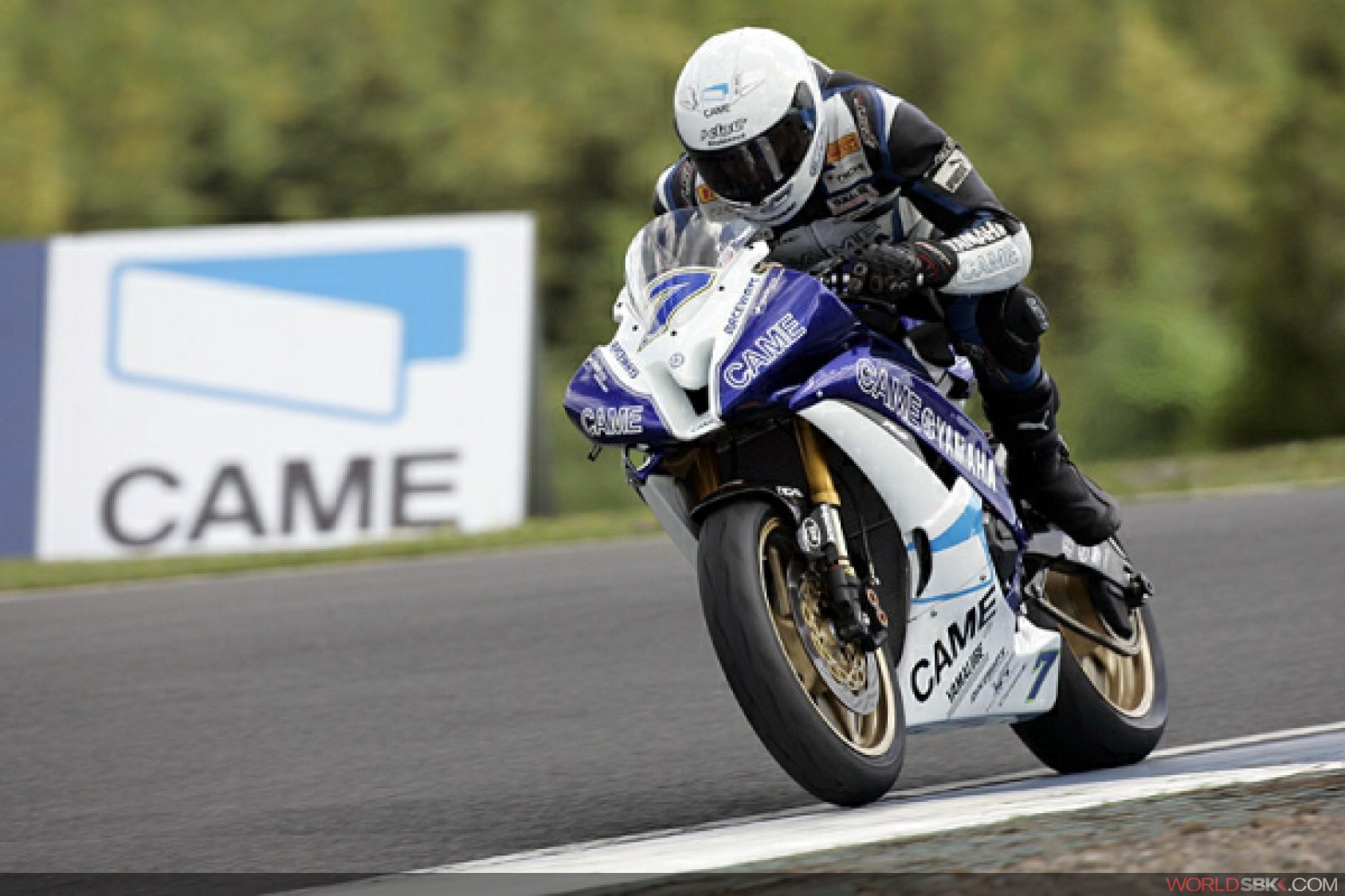 CAME Yamaha team set for world stage at Silverstone
The CAME Yamaha team will take on the world at Silverstone this weekend as the British Supersport title contenders take their place on the grid for the British round of the World Supersport Championship. Billy McConnell (photo, at Knockhill) and James Westmoreland currently lie joint second in the British Championship and having secured seven podiums including three victories they are now both feeling confident ahead of the weekend.


McConnell said: "This is another big weekend for the CAME Yamaha team and although there is less pressure as there isn't a championship for us to win, we still are coming to Silverstone with the intention of giving the regular riders a good fight. I definitely want to be inside the top five and I think that is possible; we have tested there already so we know the new track and we have a point to prove. We are the home team and we want to show what we are capable of for the home crowd."


Westmoreland said: "I am really looking forward to Silverstone, we had a disappointing last round at Snetterton but we are ready to come back stronger. It is hard to know how we will compare to the main championship riders, but we know the track and we have a good pace in the British championship, so we will have to wait and see. I am feeling optimistic about our chances and I am hoping that the CAME Yamaha team will surprise a few people with our performances this weekend. We are going to do the best job we can and I am ready for the challenge."


Automatic entrance gates company CAME will have a massive presence at Silverstone this weekend, as they are one of the official sponsors of the Superbike World Championship, as well as being partner of Aprilia Alitalia and its top rider Max Biaggi.