Aprilia in 2010: Team manager Dall'Igna speaks
Thursday, 14 January 2010 11:46 GMT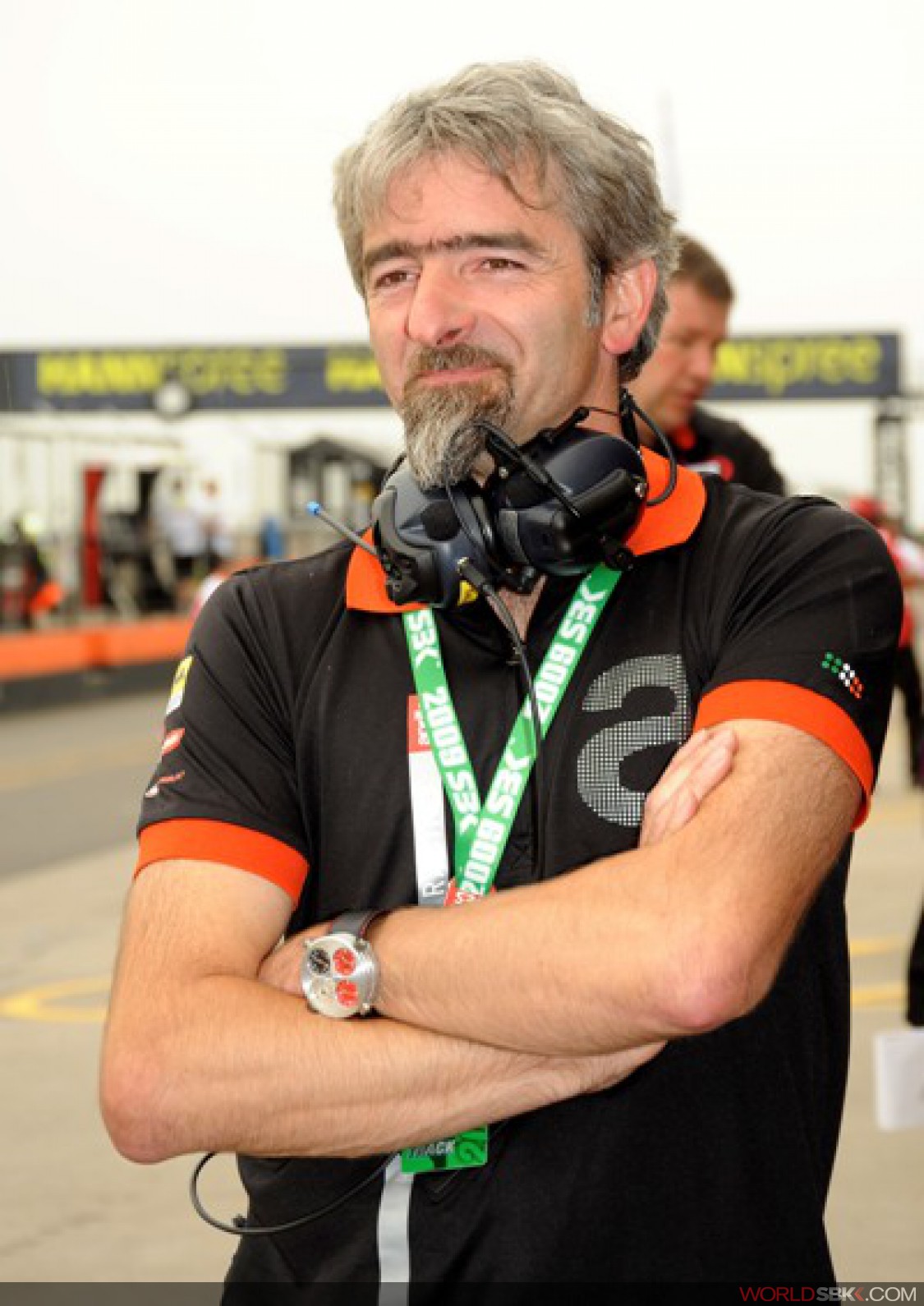 Aprilia in 2010: Team manager Dall'Igna speaks
After a quite astounding return to WSB in 2009 with Max Biaggi as their lead rider, the factory Aprilia Racing team exceeded the expectations of team manager Luigi Dall'Igna.

We caught up with him to get his thoughts on how the 2010 season may go, and his initial comments appear to be echoed by everyone else as the season draws closer to the start.

"I think the 2010 season will be very open and there are many strong riders and teams," said Dall'Igna. "There are so many question marks in 2010 so we will see in the tests at the end of January, and then after that during the season. In terms of race winners I think for sure Rea and Toseland, Haga and Fabrizio, Vermeulen, for sure Biaggi - really, really many riders who could win at some stage during the season."

In terms of Aprilia's collective goals for the 2010 season, Dall'Igna is out for an even better year than last, despite the level of competition. "For sure in 2010 I would like to do better than in 2009. This is our target. That means first three in the championship. We will see."

And it is not only Biaggi we should watch out for in Aprilia colours in 2010, as Dall'Igna believes that rookie rider Leon Camier will also be an asset to his team. "I was really surprised with him the last two races of the championship the really didn't know anything about the bike, about the people, the racetracks, and he did really good results, so we will see."