Yamaha's Meregalli gears up for post-Spies era
Friday, 20 November 2009 14:49 GMT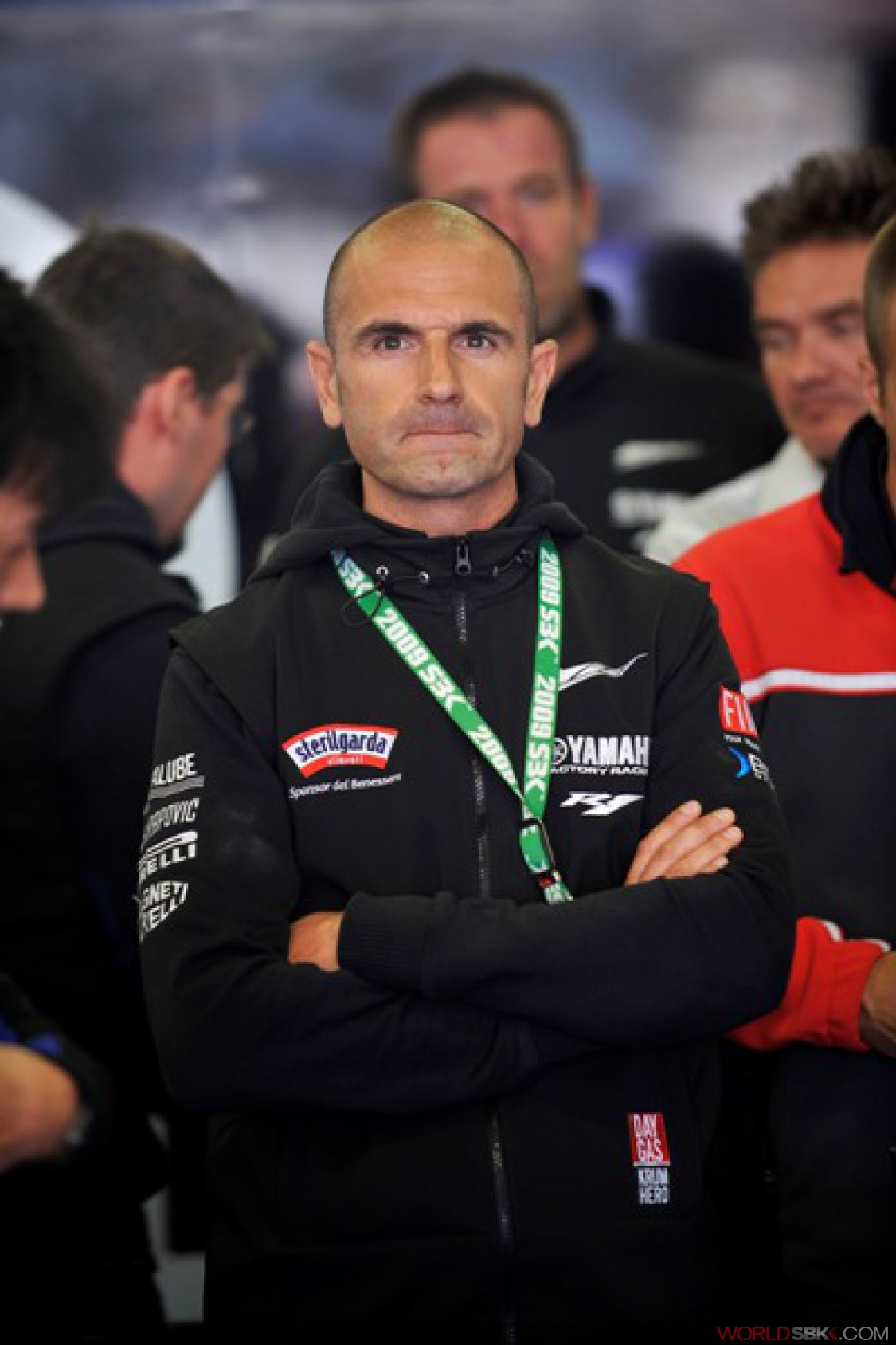 Yamaha's Meregalli gears up for post-Spies era

Company diktat means that Meregalli now no longer has Spies at his disposal, but Yamaha have set up an all-British team that promises to be just as competitive, with the return of a highly-motivated James Toseland and the arrival of the talented World Supersport champion Cal Crutchlow. Two riders who will be going all out to help Yamaha repeat their triumphant 2009 season. WorldSBK.com spoke to Meregalli about this and the coming season.

How much do you think you contributed to winning Yamaha's first WSB title?

"I only formed part of a group of persons who worked hard to reach this objective. It was a very stressful championship, we were always playing catch-up, but we didn't give in for one moment. Ben above all was the first to believe he could win. Obviously he did the lion's share of the work, but the team put him in the right condition to complete his fantastic recovery".

If you look at the performances of Spies and team-mate Tom Sykes, it becomes difficult to gauge the true competitive level of the R1 ....

"Our bike this year was very well balanced. We are not yet at the top for power, by that I mean acceleration and top speed, but without a shadow of doubt it's an excellent package. I have to say that maybe we suffered a bit on tracks with a rough surface but we're working on this as well. Obviously Spies is a champion and has always been able to get the best out of the bike's characteristics; Tom started off well then a few too many crashes undermined his confidence a bit. Having Spies as a team-mate however certainly doesn't help ..."

You no longer have Spies but Yamaha appears to have hedged its bets for the future with two top riders, Toseland e Crutchlow: do you think the team is stronger or weaker now?

"Overall I think we're stronger, because both riders are capable of fighting for the title. Toseland has returned to Superbike, determined to prove that opinions about him are mistaken. He wants to win his third title and I'm sure he will be one of the key protagonists. As for Crutchlow, we wanted him badly because we believe he is a true talent. What strikes me the most when I speak to him is that he transmits incredible self-assurance. It'll be his first season in Superbike but I reckon he will be fighting up front with the top guys right from the start".