Wildcard riders spice up the WSB spectacle
Monday, 30 November 2009 09:15 GMT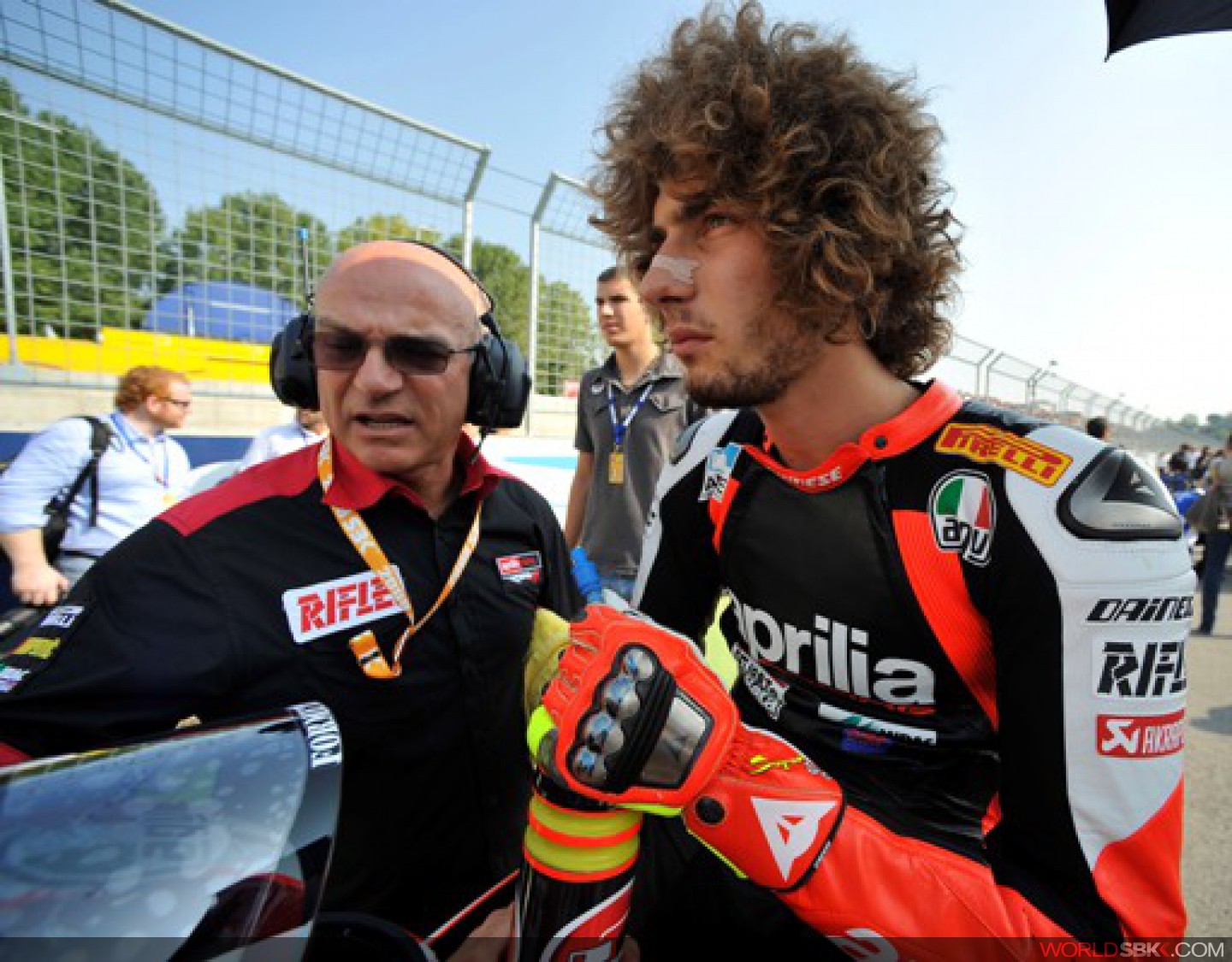 Wildcard riders spice up the WSB spectacle
The 2009 season regulars delivered a feast of racing spectacle from Phillip Island to Portimao, but they were not the only riders who made WSB the exciting series it is.

Wildcards have been an integral part of the charm of World Superbike racing in almost every season, and this year there were some notable additions to the full timers.

Donington featured the highest number of individual wild cards, with Airwaves Yamaha riders Leon Camier and James Ellison plus Simon Andrews of MSS Colchester Kawasaki all pitching in on race weekend.

Brno provided Milos Cihak on his Pro Race Suzuki, and Italian rider Luca Conforti on his Barni racing Ducati, arrived on the scene in at Imola, while Lorenzo Lanzi ran a second DFX Ducati at this same venue.

Imola was the venue that saw the wildest of the many substitute riders who were pressed into service this year, Marco Simoncelli (photo), who replaced injured rider Shinya Nakano in the Aprilia Racing team. The exuberance demonstrated during his podium ride will live long in the memory of all who saw it. Leon Camier picked up the Aprilia challenge in the final two races of the year.

Other riders who appeared in WSB in 2010, without a full-time ride to start, included Gregorio Lavilla, Shaun Whyte, Sheridan Morais, Stuart Easton, Jamie Hacking, Richard Cooper, Steve Martin, Blake Young, Flavio Gentile, Matteo Baiocco, Matthieu Lagrive, Erwan Nigon, Sylvain Guintoli, Jake Zemke and John Hopkins.