Interview with Max Biaggi (Aprilia Racing)
Friday, 5 June 2009 13:58 GMT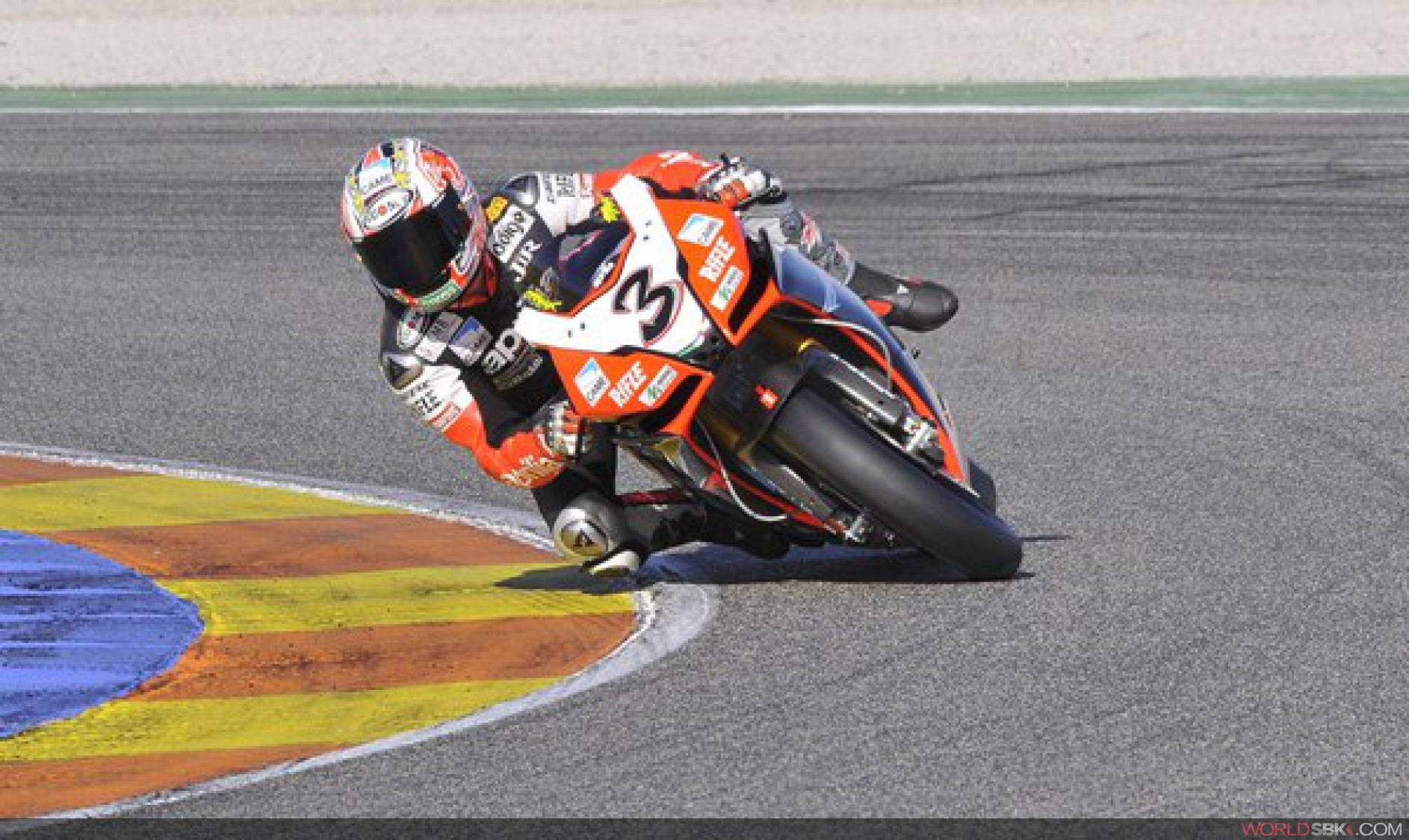 Interview with Max Biaggi (Aprilia Racing)
When Max Biaggi signed up to spearhead Aprilia Racing's new World Superbike challenge with the RSV4, it appeared to be a perfect match for the all-Italian combination. With their successful racing experience and technological know-how, Aprilia have in the recent past proved themselves to be more than capable of upsetting the WSBK applecart, and Biaggi, a three-time Superbike race winner himself, seamlessly merged into the new project with boundless enthusiasm. At the mid-point of their first season together, WorldSBK.com caught up with the 37-year-old Italian, currently lying fifth in the standings on 126 points, to check on progress.

Half-way through the championship, how do you sum up your season so far?
"Honestly speaking, I am pleased to already be at this competitive level with a totally new bike and if we consider the early pre-season tests in January I am more than satisfied with the work we have done so far."

How close to 100% ready is the RSV4 and what does it need to bring it to the same competitive level as the top machines?
"It is important that my RSV4 reaches at least 90% of its possibilities. Today we are competitive but to be able to fight for the win we still have some more work to do. But I am sure we will soon arrive at this result."

How is the family feeling in the team? Aprilia is like a homecoming for you, or have too many years passed since your first World Championships with them?
"The team is great! There is a good feeling and we are working really well together."

The RSV4 is a very different philosophy of motorcycle compared to most others, is the Vee-four the best of both worlds? - Vee like the twins but high revving like the fours.
"Aprilia opted for a Vee engine and they are the only manufacturer who adopt this solution. Furthermore there are a lot of technological innovations that help to make the RSV4 a real jewel."

Three different manufacturers in three years of WSB, is it easy to make the jump from one to the other?
"It's never easy to move from one different bike to another one. My past is my present and it's called Aprilia."

What would be real success in 2009, and is the title itself in 2010 a realizable dream?
"It would be a fantastic result to be able to win a race in 2009, but we know that it's not going to be easy. The target at the start of the season was to finish in the top 10 in the overall standings, but judging by the results we have obtained so far we can now aim even higher."

Of the three years you have been in WSB, is this the most competitive in terms of other riders and possible podium men? And what's your opinion of Superbike?
"2009 is the year in which there are a lot of teams with competitive riders and bikes. Getting on the podium however is something that is only possible for 4 or 5 teams, not more. SBK is very spectacular and I hope that it can improve even more."

The next race is in Italy at Misano. What are your expectations for that?
"In the next round at Misano it will be vitally important for me and the team to do well. It is one of the three Italian rounds so it is also strategic for the Aprilia brand. It will be important to obtain a good result, in particular for all the many fans who will be coming to Misano to support us."