Guintoli gearing up for first full World Superbike season
Friday, 18 December 2009 14:49 GMT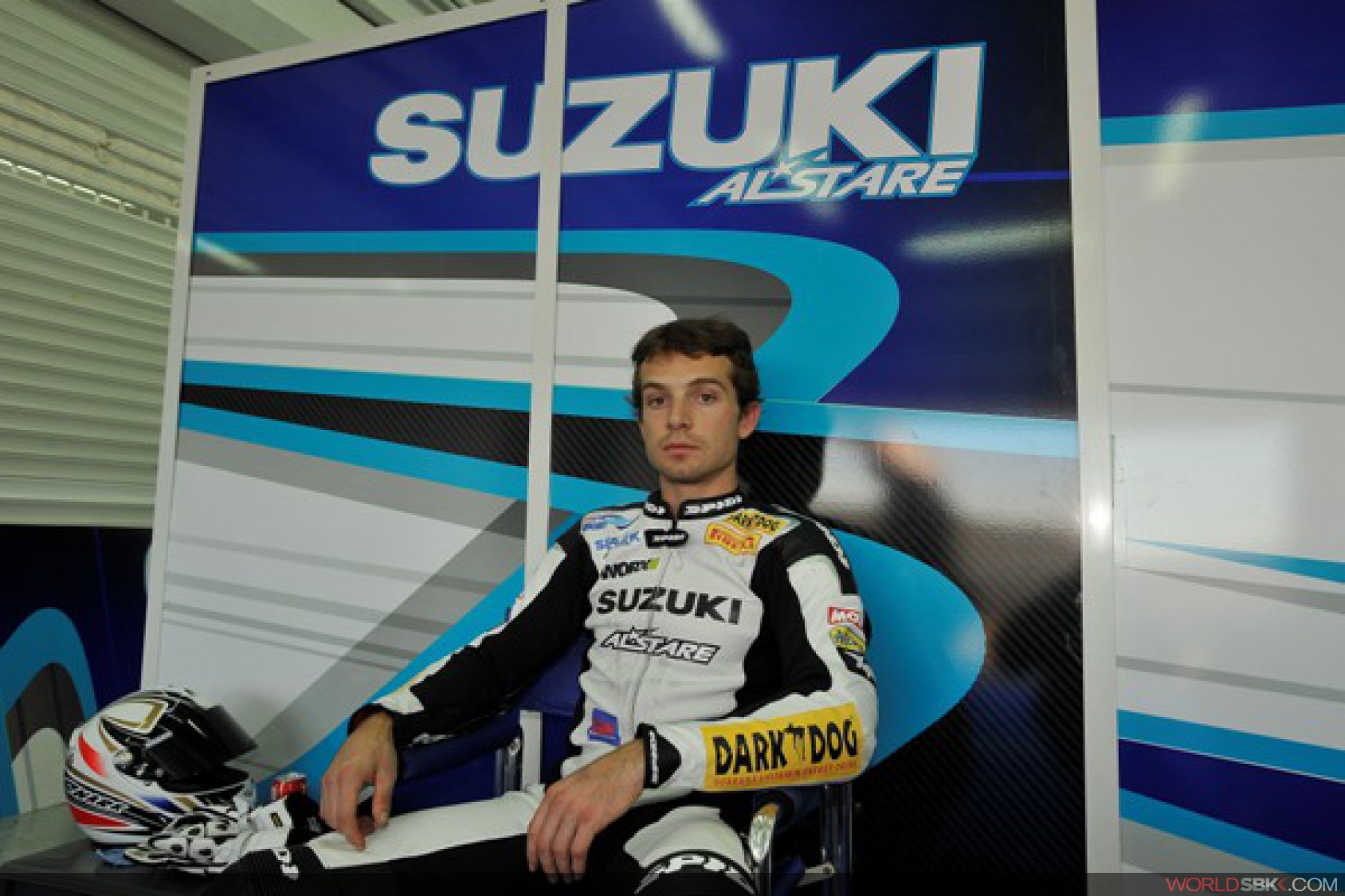 Guintoli gearing up for first full World Superbike season
After several years of 250 GP and MotoGP racing, Sylvain Guintoli embarked on a British Superbike adventure in 2009. Despite early glories which included a win in his first race and four podiums in four attempts, his first BSB season was interrupted in excruciating fashion.

English-based Frenchman Guintoli (27) was left with a badly broken right leg after another rider collided with him at the Donington round, and the after-effects of surgery left him with lots of screws holding his broken leg together. An enforced long absence from the track dropped him from potential champion to eighth overall.

His talent on a Superbike was clear for all to see, however, and he ended the 2009 season where he will spend the 2010 season - in the World Superbike paddock, riding for the Suzuki Alstare squad.

He rode his first ever World Superbike races despite still not being at full fitness in the season-ending Portimao round and subsequent tests in late October. Guintoli only recently had an operation to remove some surgical metalwork from his leg, shortly before testing again at Valencia with most of his new peer group.

Sylvain is now happy with his improving performances, particularly as he knows there is more to come when he is 100% recovered and into the Superbike groove. "We have a good pace now and I am looking forward to getting into a proper rhythm," said Guintoli recently. "My leg is getting better and better and two weeks ago I got all the screws taken out. It felt good, so it will be sorted for the new season definitely. The next test for us is Portimao, end of January."