Guintoli and Suzuki fully motivated for 2010
Thursday, 3 December 2009 09:12 GMT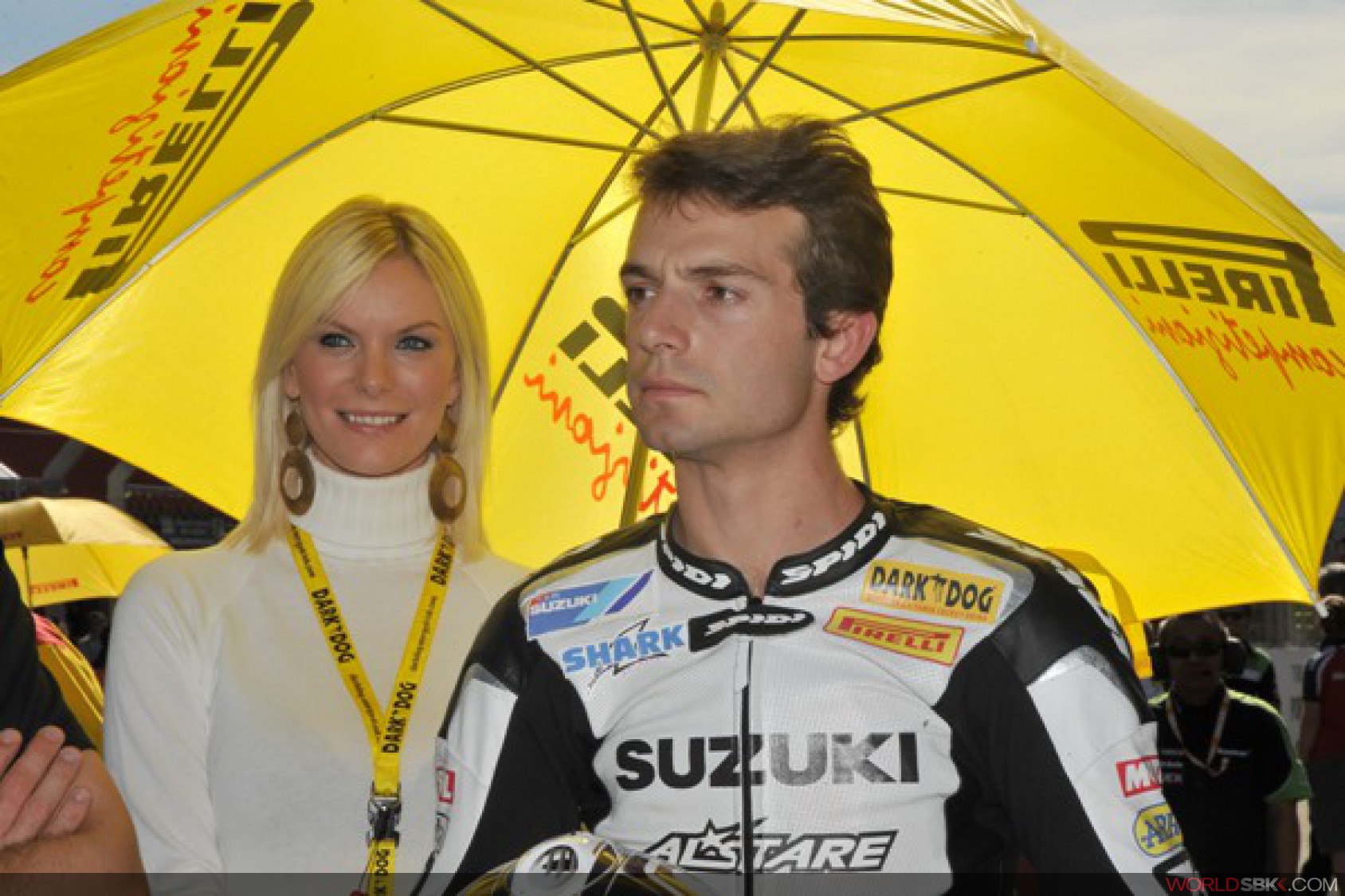 Guintoli and Suzuki fully motivated for 2010
One man whose arrival in World Superbike has been greeted with major interest is one half of Suzuki Alstare's all-new Anglo-French pairing for 2010, Sylvian Guintoli, who together with Leon Haslam, has the task of bringing back Francis Batta's team to the top slot once again after a difficult year.

Before making his WSB debut at the final Portimao round this year, the 27-year-old from Montélimar (France) had almost ten years' of world championship activity to his name. He spent most of his career in 250 GP before moving into MotoGP for two years of lowly points-scoring activity in 2007 and 2008. A step down to British Superbike this year saw him start the season as an early race winner, but he missed several rounds with a broken tibia and fibia in his right leg. Guintoli was then drafted into the Belgian squad when Max Neukirchner suddenly jumped ship at the end of this season. WorldSBK.com asked Sylvain how things were going so far in WSB.

"In Australia we had a good test. We did many laps and were busy all three days testing new parts. There was lots of time to improve and no pressure. I can't talk about the times, but it was all very positive."

What are the main differences with the Suzuki you raced in BSB?

"When I stepped on the bike at Portimao, it was the one used in 2009 so the main differences were in the suspension. In BSB we had Showa, but in WSB we use Ohlins so the feeling was different. The spirit of the bike is similar but the brakes and set-up are different. It's interesting, the BSB team was factory-supported but the bikes are pretty similar."

And how do you feel now after the test at Phillip Island?

"The next tests at Valencia should be good. Suzuki are pushing a lot for next year and already between Portimao and Australia the bike was different. There are a lot of new parts to try, and testing means getting everything ready for next year."

How is your physical condition after your crash earlier in the season?

"It's still improving. After the Australia test I had the screws removed, I've got a reserved parking space in the Queens Hospital in Nottingham! I've started cycling again and it feels OK, but I've still got a rod inside the bone and I'll keep that for another year, but no more surgery is planned."

What are your aims for the 2010 season?

"Both Suzuki and I have big aims, we're in the World Championship to win. The last few years they have been struggling, but the new bike has got lots of potential and at the start we're certainly going to try and get on the podium."

Who do think will be the favourites for the title?

"There are lots of fast riders out there, it'll be interesting now Spies has gone. I've been following WSB for years, and you can see how close the lap times are, there's no space for any mistakes. I think a lot of people will be winning the races, it'll be a big fight."

Last season for the Alstare team was a difficult one: together with team-mate Leon Haslam do you feel under any pressure to take the team back to the top?

"The only pressure is positive because the way the team works is positive. Everything is flowing nicely and we want to keep it that way. Last year Suzuki started well, then Max got injured, Yukio as well. It was a difficult year but it wasn't because the bike was not competitive. Suzuki and Alstare have given me the chance to rebuild and I can feel this positive energy. They and me both want to get back to the top and this is the motivation."