Aprilia technical boss satisfied with first-year effort in WSB
Wednesday, 11 November 2009 17:42 GMT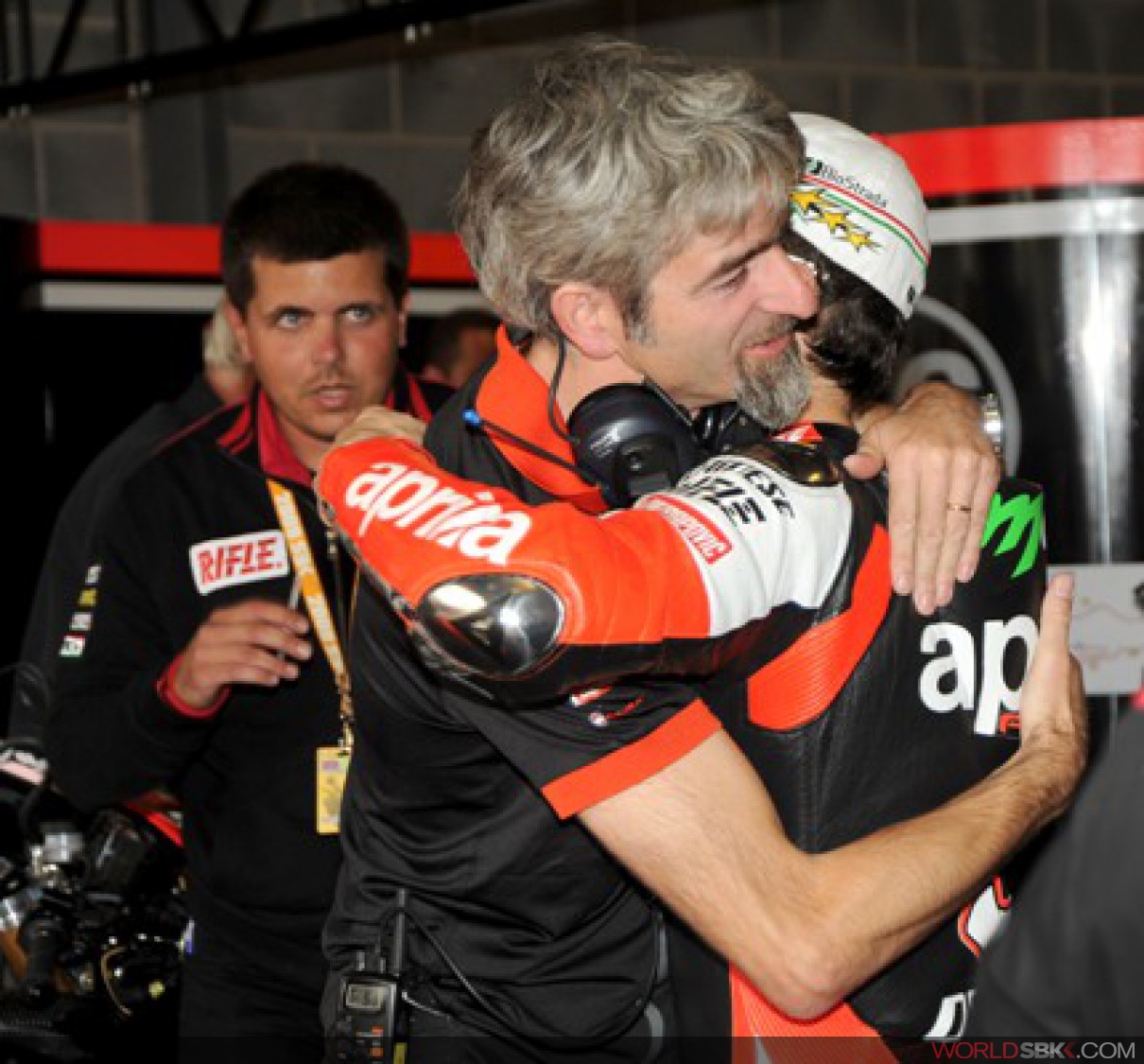 Aprilia technical boss satisfied with first-year effort in WSB
Aprilia's return to World Superbike after an absence of seven years couldn't have been better. In the expert hands of Max Biaggi, the four-cylinder RSV4 machine from the Noale manufacturer showed its potential right out of the box and after a few modifications here and there to correct teething problems, it was right on the leading pace in the second half of the season.

Gigi Dall'Igna, the Aprilia technical director, was clearly satisfied with the bike's overall performance and he is now looking forward to next season, where the Italian manufacturer will be aiming to fight for the world title right from the word go.

"We've got to be satisfied with this first season", declared Dall'Igna, "because not only did the project prove to be a valid one but also because the bike improved a lot throughout the year. We did a very committed and determined job on the bike, intervening where we had problems at the start, such as chattering, and were able to find some good solutions. In general however the bike improved in the areas of the engine and electronics, in particular thanks to the work we did on the traction control and anti-wheeling. We also worked well on the cycle parts, which helped to optimize the potential of the bike".

What is required now to make a further step forward?

"The way things are at the moment I'd say the bike doesn't have any weak areas, it is actually pretty well-balanced. For sure against such tough opposition you have to work all the time and that's what we're doing".

And how important was it to have a rider like Max Biaggi on board?

"It was fundamental. Max's season was positive and his second half of the championship was excellent. I'd like to point out that from Donington onwards only Ben Spies scored more points than Max. But what really impressed me was his aggressiveness. He took to the track with the desire to win, attacking on every occasion. His pass on Fabrizio at Imola was superb, and so was his win at Brno, the first for the RSV4".

What impressed you the most this season?

"Irrespective of Max's results, the fact that everyone who stepped on to the bike went well. Look at Marco Simoncelli who, after just one test, scored a podium at Imola; or even Leon Camier, who did a great race at Portimao. It shows that our bike is a good one".

What are your aims for the 2010 season?

"Next year it's going to be a tough championship, with lots of riders capable of winning and a technical level that will surely be superior. We will start off untroubled, trying to tackle race after race in the best possible way, in the knowledge that we can be one of the key players".