An interview with Ernesto Marinelli, the new Ducati Corse SBK Project Leader
Friday, 13 November 2009 14:04 GMT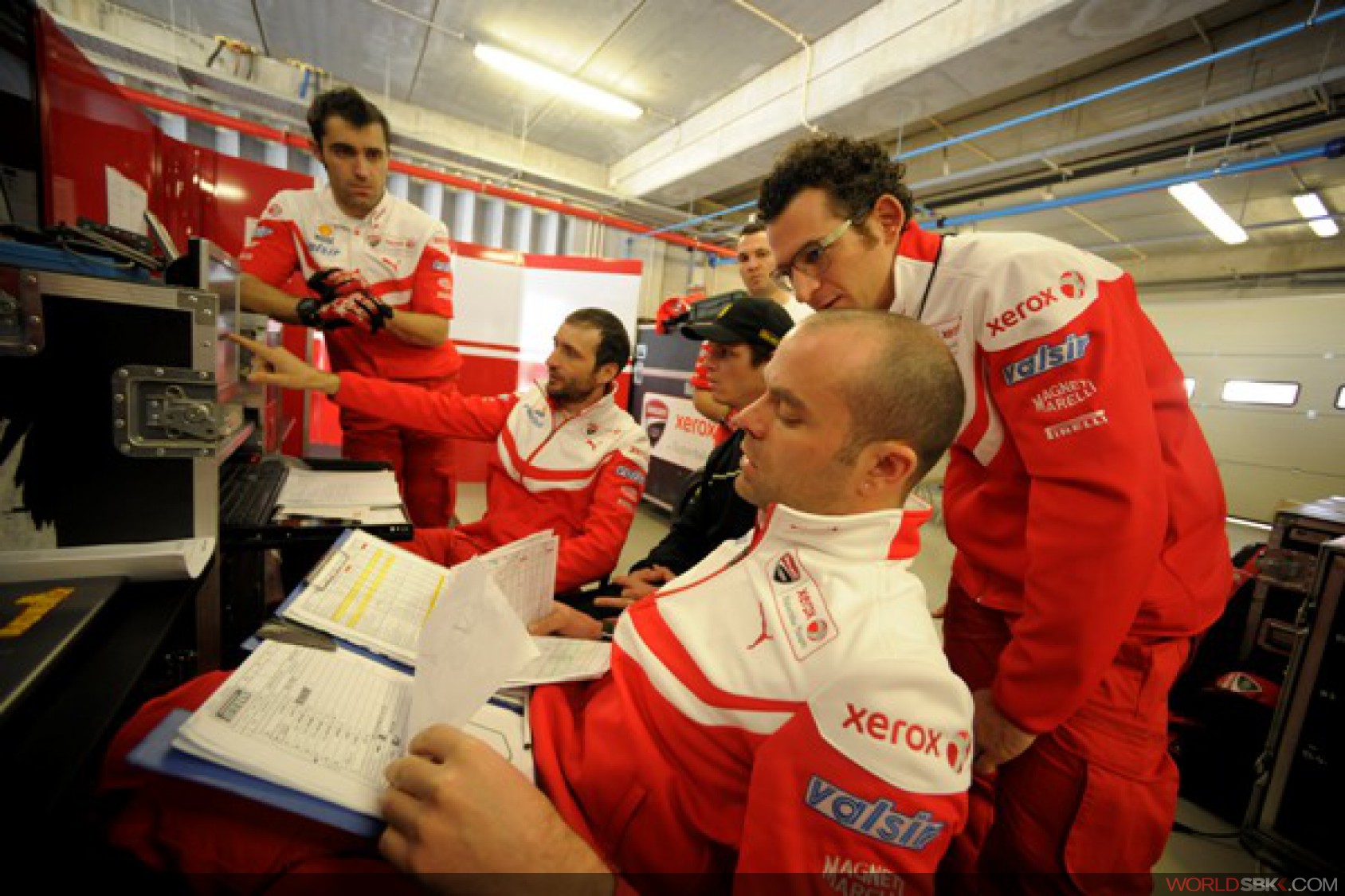 An interview with Ernesto Marinelli, the new Ducati Corse SBK Project Leader
For Ernesto Marinelli, chief engineer and technical director of the Ducati Xerox Team, the 2010 season will mark the start of another important chapter in his career. Marinelli steps up to replace the charismatic Davide Tardozzi, and becomes the Superbike Project Leader for the Borgo Panigale manufacturer.

The 36 year-old from Modena (Italy) joined Ducati at the end of 1995 and in 1996 his first role was coordinator for engine assembly in the race department. The following year he worked in the factory team managed by Virginio Ferrari, which had Carl Fogarty and Neil Hodgson as its riders, while from 1998 to 2000 he was Ducati's technical director in the AMA Superbike Championship.

On returning to Europe in 2001, for two years he held the same role within the factory Ducati L&M team, with Ben Bostrom, and then he moved onto the Fila and Xerox teams, where he ran the technical side of things until the end of this season.

Marinelli, how do you feel about having to replace a figure like Tardozzi at the helm of the factory Ducati team?

"On the one hand I'm very sorry, because Davide represents a fundamental part of the Ducati Superbike history and not having him with us is sure to be a big loss. I worked with him for many years, together we collaborated to help this project grow and I learnt a lot from him, both from a personal and professional point of view. On the other hand, it's a big and stimulating challenge and I hope I can do a good job".

You will surely have a different view of things now everything depends on you?

"Yes, that's true but I'm not tackling a completely new situation, except for the management of the team. I'll certainly have to have a more global vision but I think I've got clear ideas. Davide always said that an engineer is born an engineer and never changes. I think I'm a flexible person however and I'll try and interpret the new role in this way".

How will the team structure change?

"It'll remain the same to guarantee continuity. The only thing that will change will be the arrival of someone new who will take my place as Haga's track engineer.

And on the subject of Haga, how did he take the title defeat?

"Obviously not very well. He was a bit like a child being given an ice-cream and someone else comes and takes it away from him. But he's mentally very strong and is ready to try again, with more determination this time".

Now you're also going to be involved more directly with Michel Fabrizio. Do you think he's ready to be a title contender?

"Michel has matured a lot in the last two years with us and I think the time has come for him to show all of his potential. I'm happy to have two riders of the calibre of Michel and Nori".