2020 Idemitsu Asia Talent Cup riders selected at Sepang
Wednesday, 30 October 2019 13:46 GMT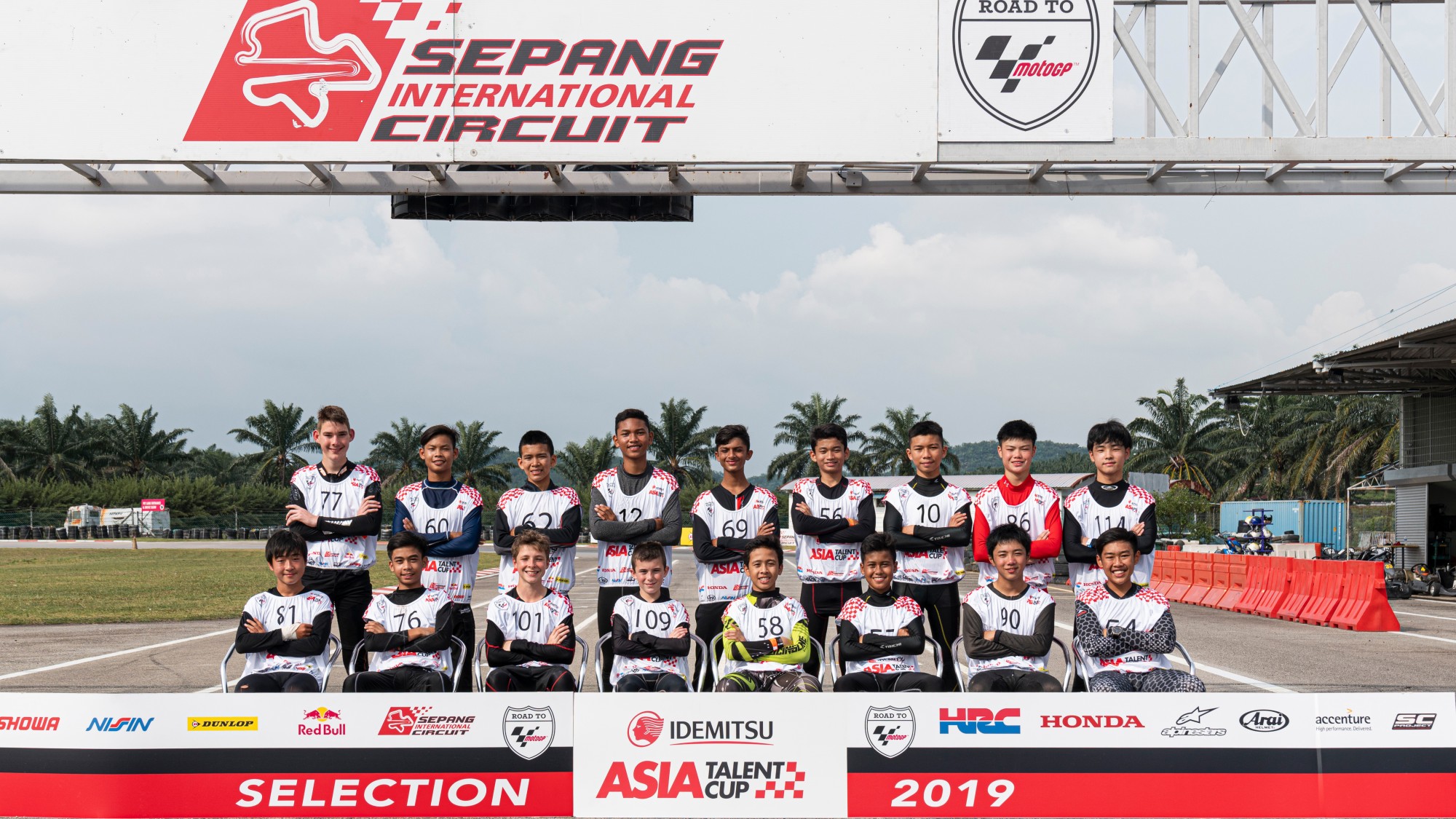 The Selection Event in Malaysia puts riders through their paces to decide who will join the the 2020 Idemitsu Asia Talent Cup grid
The Selection Event to choose the Idemitsu Asia Talent Cup riders for next season is now over for another year, with Sepang International Circuit in Malaysia once again playing host. Following inscriptions on Tuesday and a day of track action to assess the new crop of hopefuls on Wednesday, 12 young riders from across Asia and Oceania have been selected to join the grid – as well as five reserve riders.
This year's Selection Event saw drier skies than last year, allowing the young hopefuls maximum track time to show what they've got. Nearly 90 riders were put through their paces throughout the day around Sepang Go-Kart track, before the Selection Committee made their final decisions in the afternoon. The committee, led by Talent Promotion Director Alberto Puig, selected riders from Australia, Malaysia, Indonesia, India, Thailand, the Philippines, Japan and Turkey to either join the grid next year or be on the reserve list.
Now the 2020 Idemitsu Asia Talent Cup is taking shape, it's time to decide the Champion this season. The 2019 Cup will be decided at Sepang this weekend: Race 1 is on Saturday at 16:30 (GMT +8), with Race 2 underway at 10:30 on Sunday morning.
Alberto Puig: "It's always difficult to select, out of 90 kids to select just a few is difficult, but they have to be selected and we're happy with the results. Our focus is always the sporting side of the Championship, and we try to look at all the countries in the region, but from the sporting side we're happy and we think we made the right decisions.
"It's a long time we've been doing this and the reality of the Asia Talent Cup is a reality, it's not just a dream. Many good guys racing now in the World Championship started here, and I think this is a very good operation from Dorna, they put a lot of effort and resources into it and we're very pleased with the outcome. We just hope and want to continue with this development, it's very important for Dorna, for the Championship and for Asia to have this type of platform that allows riders from this area to show their talent. We're happy when we see all these guys coming into the MotoGP paddock and we're very proud of it."