What needs to happen for Manuel Gonzalez to be WorldSSP300 champion?
Thursday, 5 September 2019 10:42 GMT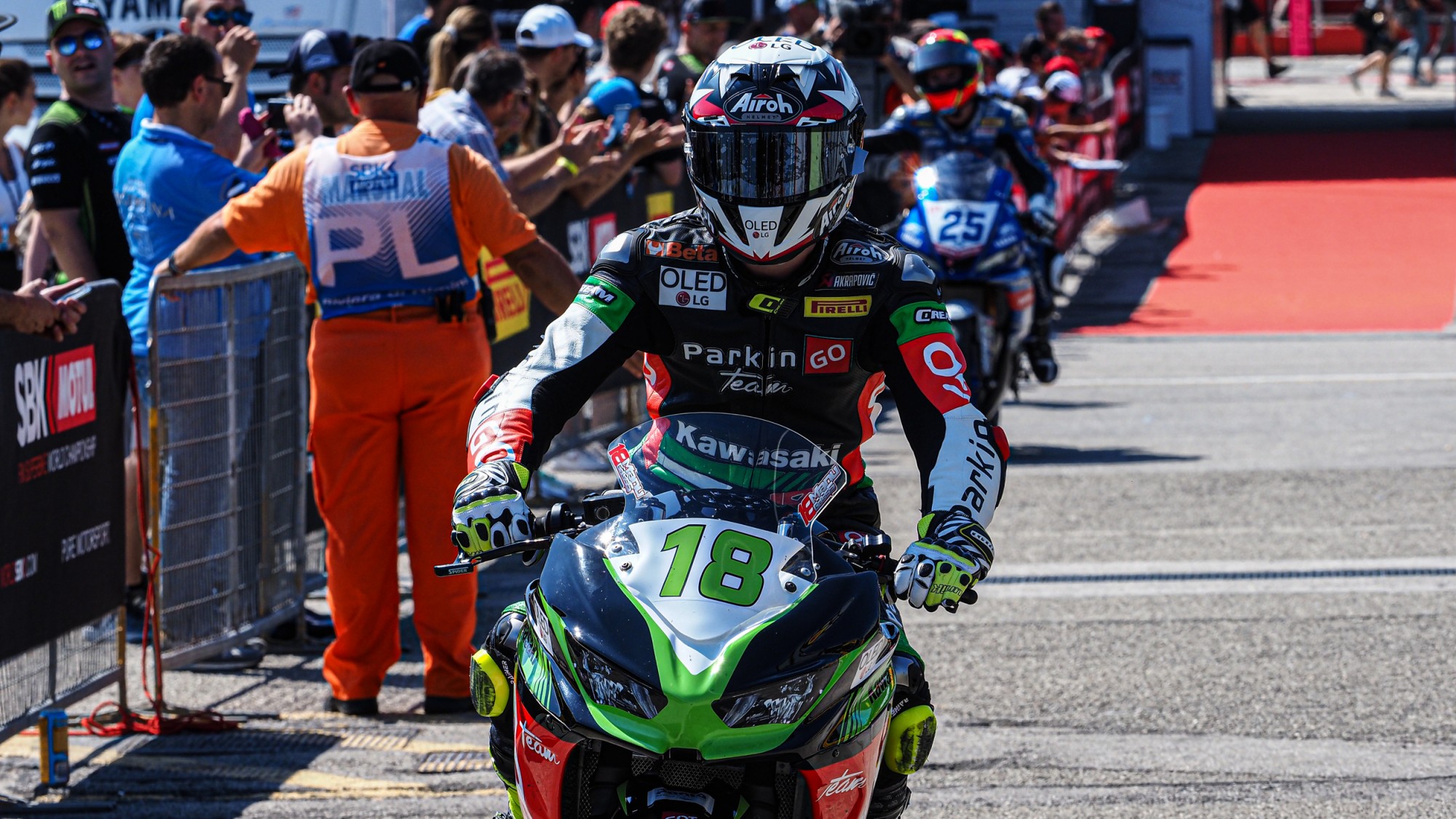 Calculators at the ready: here are the permutations for Manuel Gonzalez to be WorldSSP300 champion at Portimao this weekend!
Heading into the Acerbis Portuguese Round at the Algarve International Circuit, the World Supersport 300 championship could be wrapped up by Manuel Gonzalez (Kawasaki ParkinGO Team), who has put together a phenomenal 2019 season, with only one blip coming at Donington Park, when he missed the race through injury. In general, any of the top nine in the championship can win.
Starting his season in fine style with a win at MotorLand Aragon, Gonzalez backed it up with a last lap dash to victory at Assen. One race win at Jerez and a second place at Misano has seen Gonzalez build a 43-point advantage ahead of his rivals going into Portimao. This in-turn means that it is mathematically possible that he could leave Portugal as champion, but what exactly needs to happen for that to be the case?
Here are the permutations:
If Gonzalez wins, Ana Carrasco, Scott Deroue and Andy Verdoïa must finish lower than second.
If Gonzalez is second, Carrasco, Deroue and Verdoïa must not finish in the top three and Jan-Ole Jahnig and Victor Steeman must finish outside of the top two.
If Gonzalez is third, Carrasco, Deroue and Verdoïa must not finish in the top six, Jahnig and Steeman must not be on the podium and Marc Garcia must not win.
If Gonzalez is fourth, Carrasco, Deroue and Verdoïa must be outside the top nine, Jahnig must be fifth or lower, Steeman must be third or lower and Garcia and Hugo De Cancellis must not win.
There are an array of permutations if Gonzalez was to finish lower than fifth, but this hasn't happened, and it would need to be coupled with some bad luck on the other riders.
Will Manuel Gonzalez leave Portugal with the championship in the bag? Find out with the WorldSBK VideoPass!