Update on Thitipong Warokorn's condition
Tuesday, 19 March 2019 13:14 GMT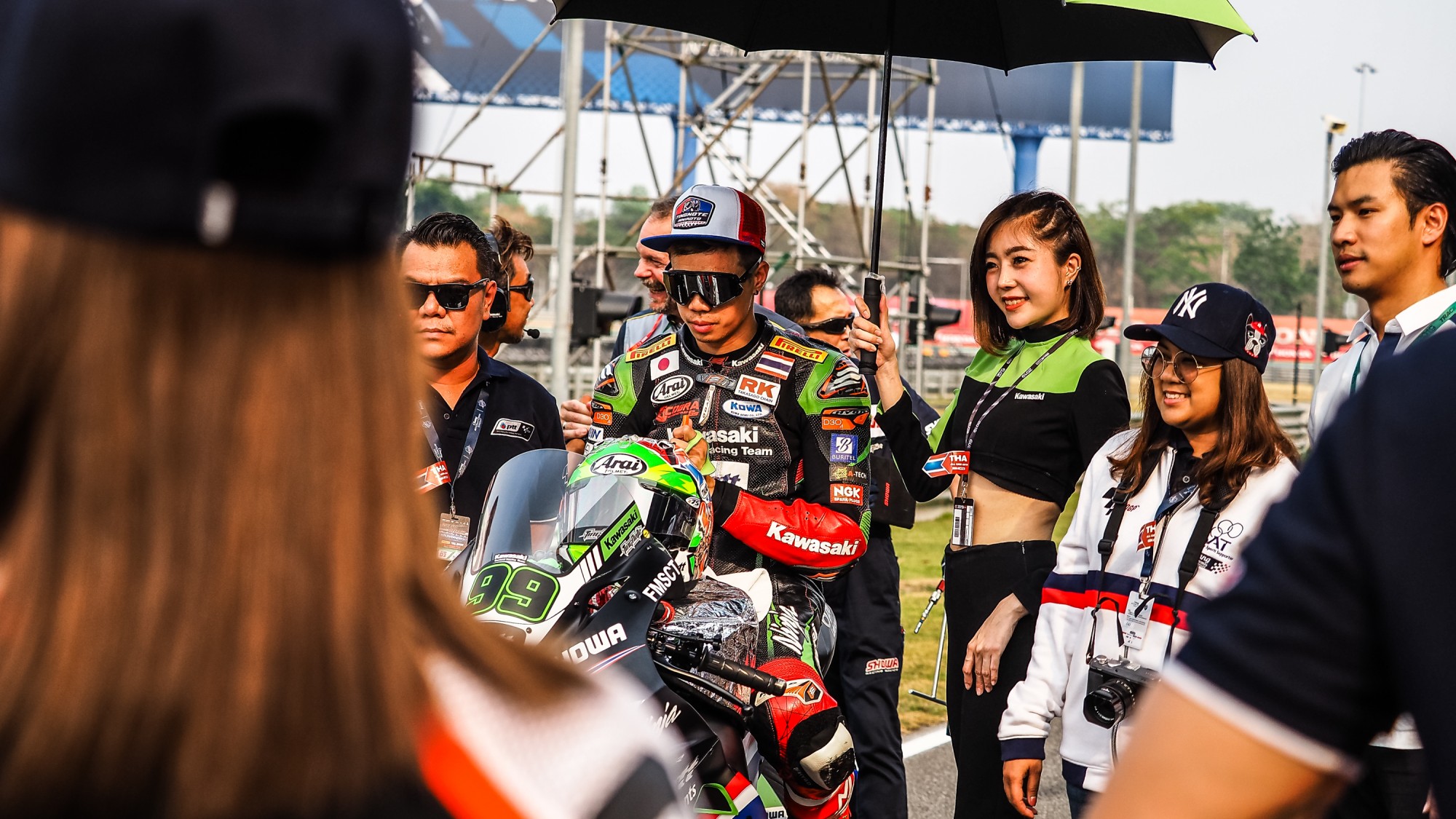 The Thai wildcard has undergone surgery after a crash in the Tissot Superpole Race
During the Tissot Superpole Race at the Pirelli Thai Round, a crash involving Leon Camier (Moriwaki Althea Honda Team) and local wildcard Thitipong Warokorn (Kawasaki Thailand Racing Team) forced out a red flag and the immediate stoppage of the race.
Initial medical assessments at the circuit medical centre showed that Warokorn had suffered chest and head injuries, as well as a concussion. The rider was immediately taken to Buriram hospital for further medical assessments, where he was diagnosed with a fracture of the body of the 4th and 5th thoracic vertebrae, with no damage to the spinal cord.
After spending the night in Buriram hospital, Warokorn was transported by helicopter on Monday to Bangkok hospital to undergo surgery that same evening.
In an update posted on their Facebook page, Kawasaki Thailand Racing Team have confirmed that the surgery was a success and that Warokorn's body and sensory systems are responding well, and that he is expected to be able to sit in a few days. He will remain in hospital for the moment, under the supervision of Mr. Tayard Buranakari, Orthopedic Spine Surgery at Bangkok hospital.
Warokorn raced at the inaugural Thai Round in the World Supersport class, finishing 16th; he returned in 2017 and 2018, crossing the line in 4th and 5th, respectively. This year was his debut in the premier class: he ended Race 1 just outside the points in 16th position and was in 13th at the time of his crash in the Superpole Race.
We at WorldSBK.com would like to wish Warokorn the speediest of recoveries and hope to see him back on the track very soon.