The rollercoaster hasn't stopped for champion Carrasco
Wednesday, 7 November 2018 16:58 GMT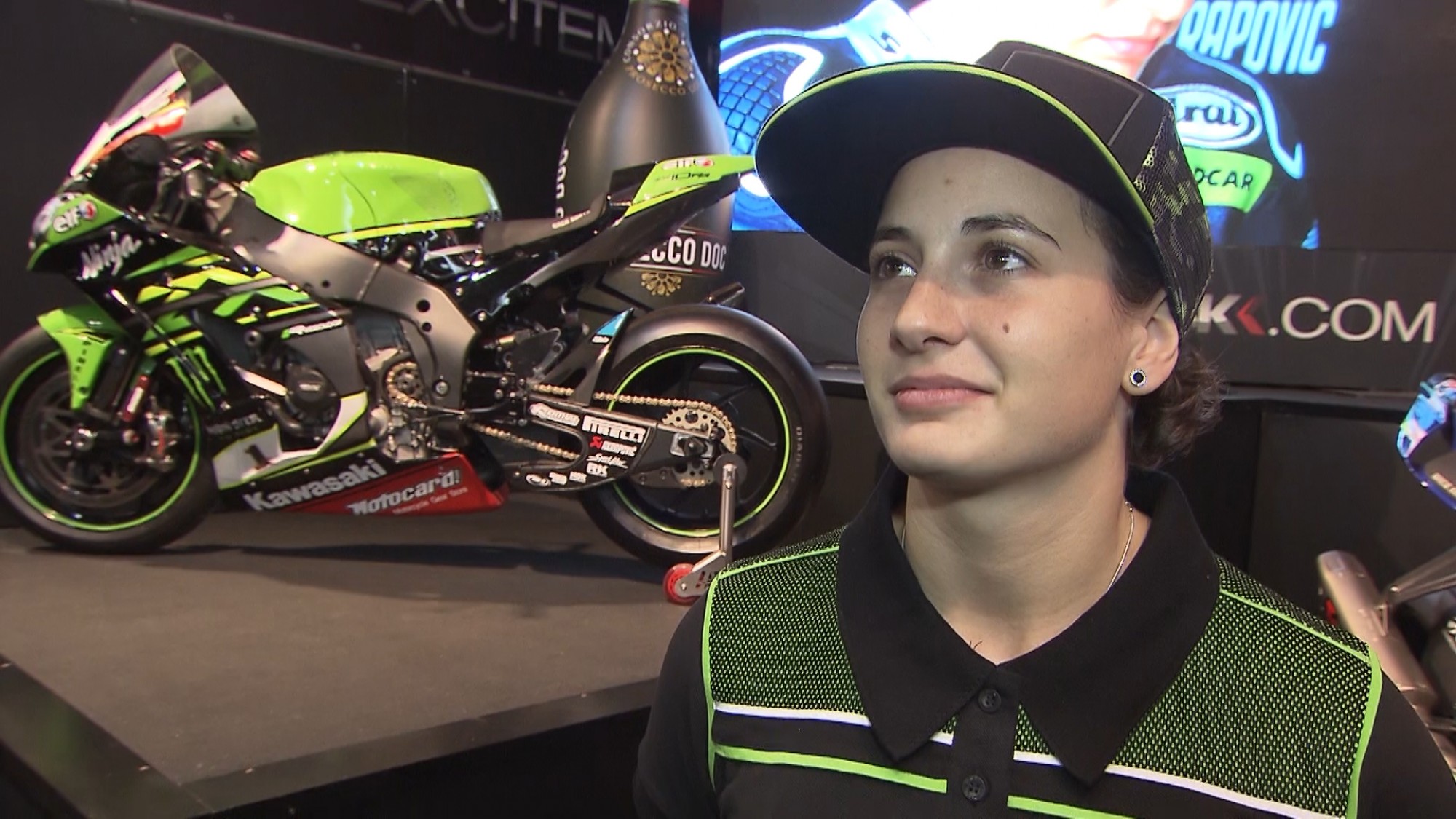 First female world champion explains how she's celebrated since taking the crown
As the dust is beginning the settle on the FIM Supersport 300 World Championship, our 2018 world champion hasn't stopped celebrating, and Ana Carrasco (DS Junior Team) has been all over the country as she continues to be congratulated.
With just over a month since she was crowned champion, the rider from Murcia has been engulfed in championship celebrations, with countless television appearances as well as meeting the King of Spain. But taking it all in her stride, the 21 year old has been enjoying this unique time in her career.
"It's not become real yet," explains Carrasco appearing at EICMA. "I don't have much time to think about it. I have been working since Magny-Cours until now so it's crazy! I am really happy with all that is coming with the championship and everything, so it's really good for me."
Looking back on how it has impacted her life over the last month or so, she is preparing for it all to calm down: "My life has changed a lot, but I think it will be more easy after one month. But for sure I am enjoying everything we are getting now, it's important to have all these things and I'm happy with all."
With regards to 2019, she is working hard to announce the hotly anticipated news, but believes she will be staying in green next season: "For the moment we are working on next year, we are trying to close the project but almost 99% I will continue with Kawasaki. We will see if I will continue in 300's or not, it depends on the factory. But I'm eager to start the next year, it's been a good season and I hope the next season can be the same."
Keep up with all the news and updates regarding our 2018 WorldSSP300 champion, or relive her historical season, all with the WorldSBK VideoPass.